When you shop through retailer links on our site, we may earn affiliate commissions. 100% of the fees we collect are used to support our nonprofit mission.
Learn more.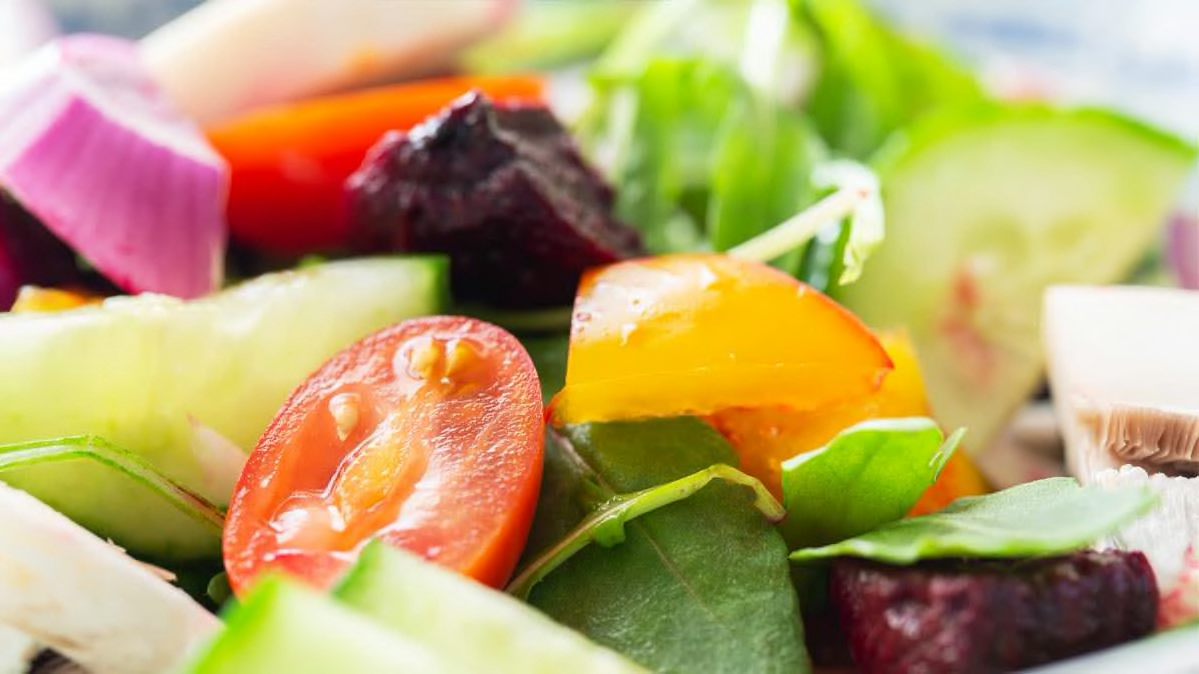 On the heels of recent foodborne illness outbreaks traced to the parasite cyclospora, public health officials are now cautioning consumers to not eat certain beef, pork, and poultry salads and wraps sold at many retailers, including Kroger, Trader Joe's, and Walgreens.
On July 30, the Department of Agriculture's Food Safety and Inspection Service (FSIS) announced a public health alert for more than two dozen products that may have been contaminated with the parasite, which causes an illness known as cyclosporiasis. (See a complete list of the products on the FSIS website.)
A Food and Drug Administration (FDA) spokesperson confirmed for Consumer Reports that the products are being recalled, that romaine lettuce is a culprit, and that it's from Fresh Express—the supplier whose salad mixes were connected to an outbreak of cyclosporiasis at some McDonald's locations in the Midwest earlier this summer. (This is unrelated to the E. coli outbreak linked to romaine last winter and last spring.) The spokesperson also noted that an investigation of this problem is ongoing.
The products in the latest recall were produced between July 15 and July 18, 2018, with "Best By," "Enjoy By," "Best If Sold By," or "Sell By" dates ranging from July 18 through July 23, 2018.
Because it can take two to 14 days to develop symptoms of cyclosporiasis, officials note that infections from the contaminated foods might not become evident until as late as August 6.
The FSIS is urging consumers who still have these products in their refrigerators to throw them away or return them to the store.
What Is Cyclospora, Anyway?
Cyclospora is a type of protozoa, which is a tiny, single-celled organism. It is transmitted when people somehow ingest contaminated feces. It can only be spread through human waste, unlike E. coli and salmonella, which can also be spread from animal fecal matter.
While cases of cyclosporiasis are rarely deadly, they can be serious enough to send sufferers to the hospital.
This most recent cyclospora issue appears to be part of an ongoing outbreak that started in early July and involved salads sold at McDonald's in the Midwest. In mid-July, McDonald's announced that it had temporarily stopped selling salads at more than 3,000 outlets. This week, public health officials reported that the salads had been linked to 436 recent cases of cyclosporiasis in 15 states.
Separately, on June 8, Del Monte recalled several types of vegetable trays linked to a cyclospora outbreak. As of July 19, 237 people had been sickened by the parasite in that outbreak—and government agencies identified the source as Del Monte vegetable trays sold at Midwestern retailers in May and June.
Bacterial infections such as E. coli and salmonella have gotten a lot of attention this year. The E. coli outbreak linked to romaine lettuce, for instance, was the deadliest of its kind in decades. But parasites like cyclospora have caused outbreaks in the U.S. on a pretty regular basis, even though they're often associated with international travel.
MORE on AVOIDING PARASITES
"The Midwest is hit with cyclospora outbreaks every summer, which seems to be connected with produce distribution channels," says Paul Cieslak, M.D., medical director of communicable diseases at the Oregon Health Authority.

Cyclospora parasites are often spread through imported produce, Cieslak adds.

The Centers for Disease Control and Prevention (CDC) in 2017 received confirmed reports of 1,065 cases of cyclosporiasis in the U.S. Fifty-six percent of the people involved had not traveled internationally and were probably infected in the U.S., the agency says.
The most significant cyclospora outbreak in North America was in 1996, when imported raspberries from Guatemala sickened at least 1,465 people across the U.S. and Canada.
Parasitic infections have symptoms that are similar to bacterial ones, but the treatments are different, so it's important to know how to protect yourself.
Cyclospora Symptoms and Treatment
Cyclospora is highly contagious, says Peter Weller, M.D., a professor of medicine at Harvard Medical School who specializes in infectious disease.
The most common symptoms are frequent, "sometimes explosive" bowel movements, according to the CDC, as well as appetite loss, stomach cramps, nausea, and fatigue. These symptoms can span a significant period of time.
"What's remarkable about cyclospora is that the diarrhea can be so intense for so long," Cieslak says. "With E. coli it's usually over in a matter of three to five days, but this can last for weeks and weeks."
Weller advises anyone experiencing these symptoms to drink plenty of fluids and to see a doctor if the symptoms last more than a few days.
If you consumed any of the products on the new FSIS list or ate a salad from a McDonald's in the Midwest, or consumed anything from a Del Monte vegetable tray, be sure to tell your doctor. There are antibiotics specific to cyclospora that your doctor can prescribe.
It's also worth noting that cyclosporiasis has a longer incubation period than most illnesses caused by foodborne bacteria, meaning it often takes a week or longer for symptoms to emerge.
Staying Safe
In addition to keeping up with food recalls, you can protect yourself at home by using the same food-prep precautions you use to fight bacterial infections. These include washing your hands before and after handling food, washing cutting boards and other kitchen utensils between the preparation of raw meat and seafood and raw fruits and vegetables, and refrigerating cut, peeled, or cooked fruits and vegetables within 2 hours, according to the CDC.
Washing fruits and vegetables may help, but "washing produce isn't very effective to rid it of cyclospora," Cieslak says. "The only real solution is for public health officials to spot [the contaminated food] quickly and get it off shelves."
If you're traveling to tropical countries, avoid raw produce and don't drink unfiltered water, the CDC says.
Editor's Note: This article was updated on August 1 to include information on the cyclospora contamination of salads and wraps sold at Kroger, Trader Joe's, and Walgreens. It was also updated on July 27, August 3 and August 9 to reflect the increase in the number of cases linked to salads sold at McDonald's and the number of affected states.