When you shop through retailer links on our site, we may earn affiliate commissions. 100% of the fees we collect are used to support our nonprofit mission.
Learn more.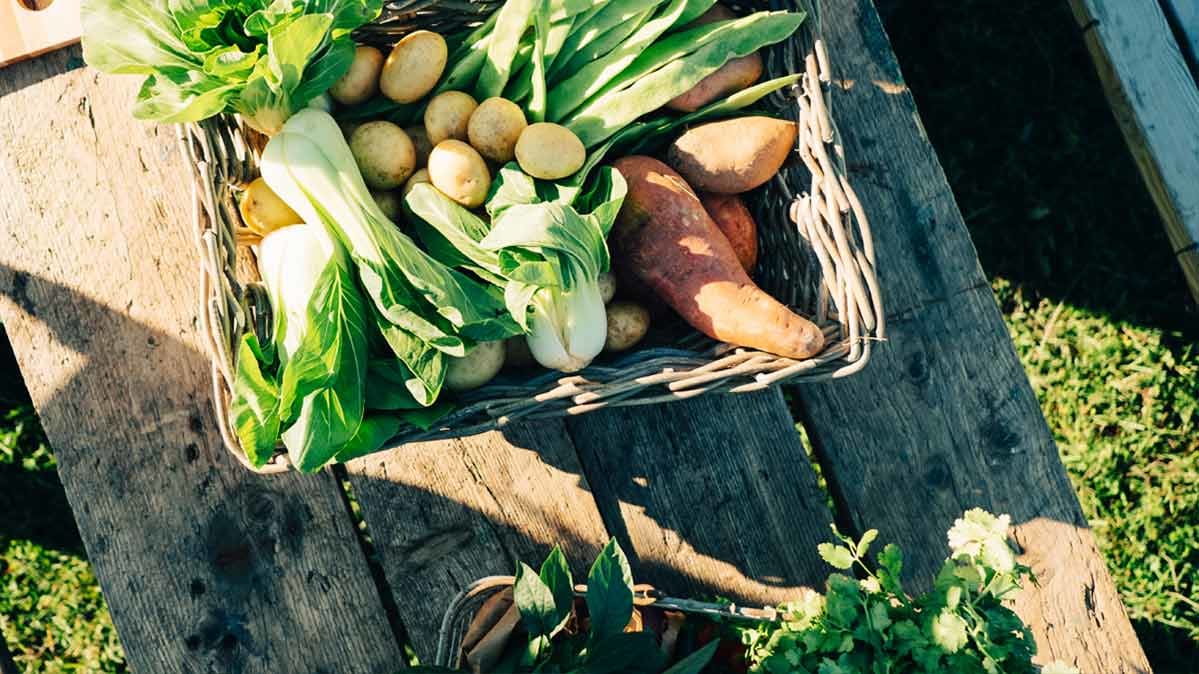 About 3.7 million Americans follow a vegan diet, which is stricter than a vegetarian diet in that it eliminates all animal products—not just meat, poultry, and fish but also dairy, eggs, and even honey. A third of the U.S. population says they are trying to eat less meat.
Vegan dining is not de facto healthier for you, though: Refined grains and grain products, candy, donuts, and potato chips can all be vegan, and a diet that centers on such foods can cause weight gain and increase your risk of heart disease and other health problems.
Try these strategies:
Stock up on whole plant foods. If you're seeking the health benefits associated with a vegan diet, you should plan menus mostly consisting of beans, fruits, vegetables, whole grains, and nuts. "They're rich sources of vitamins, minerals, fiber, phytochemicals, and other substances that play a role in reducing the risk of chronic diseases like heart disease, high blood pressure, some cancers, and type 2 diabetes," says Reed Mangels, Ph.D., R.D., nutrition lecturer at the University of Massachusetts Amherst. (Read about the benefits of a plant-based diet.)
Look for vegan claims on the package. The "Certified Vegan" logo from the Vegan Awareness Foundation can be useful in quickly sussing out a food—although the absence of one doesn't indicate that a food isn't vegan. Some foods you think of as vegan may not be because they contain animal-derived ingredients. For example, fruit smoothies might contain whey powder (from dairy) and vegetable soups might have chicken broth as a base. Even sugar isn't always vegan because bone char sourced from cattle might be used to turn the sugar white. (Organic sugar is not produced with bone char.)
MORE ON GROCERY STORES & SUPERMARKETS
Choose meat substitutes carefully. They aren't always as nutritious as the foods they are meant to replace. "Many are made with highly processed ingredients and can also be high in fat, sugars, or sodium," says Maxine Siegel, R.D., who oversees the food-testing lab at Consumer Reports. "Choose veggie burgers with at least 3 grams of fiber that contain vegetables, legumes, and grains like quinoa and rice rather than those with textured soy proteins and other additives," she says. And you don't need these foods to get the protein you need. "Most Americans, vegans included, get adequate protein, assuming they eat a variety of whole foods," Mangels says. (Read our review of veggie burgers.)
Be wary of fake dairy. If you pick the right ones, mock milks can provide protein and a boost of calcium that could otherwise be difficult for vegans to get. Soy milk and pea protein milk are sources of protein, and most are fortified with calcium, vitamin B12, and vitamin D. To avoid added sugars, opt for unsweetened varieties. In CR's analysis of Food and Drug Administration data, we found that rice milk contains detectable levels of arsenic. We recommend not giving rice milk to children younger than 5 and that older children be limited to 1½ cups per week, assuming they eat no other rice foods. Adults can have 3 cups per week. Vegan cheeses might not offer much, nutritionwise. A quarter cup of Daiya mozzarella shreds has only 1 gram of protein and 2 percent of your daily calcium needs, for example, compared with around 7 grams of protein and 20 percent of the calcium for the same serving of dairy mozzarella.
Be sure to get vitamin B12. It's found naturally only in animal foods, and you need it to form red blood cells and for neurological function. "Vegans need to have a reliable source of this essential nutrient," Mangels says. A number of vegan foods are fortified with it, but if you are sticking to a diet of mostly whole plant foods, take a daily supplement. (Find out which 15 supplement ingredients to always avoid, part of our ongoing coverage of vitamins and supplements.)
Editor's Note: This article also appeared in the July 2017 issue of Consumer Reports magazine.
Shop Like a Nutritionist
Eating well isn't always easy—or fun. On the 'Consumer 101' TV show, Consumer Reports' expert, Amy Keating, heads into the grocery store to show you how to make healthy decisions when it comes to food.