When you shop through retailer links on our site, we may earn affiliate commissions. 100% of the fees we collect are used to support our nonprofit mission.
Learn more.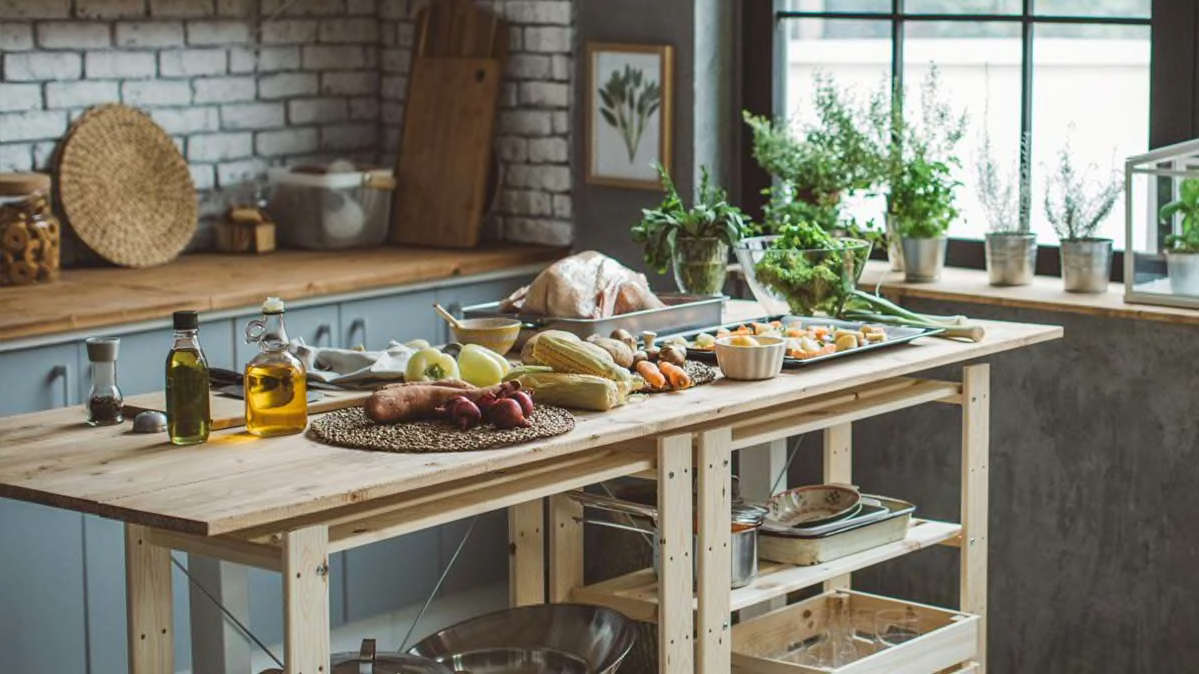 Food stores have a lot to be thankful for this holiday season. Only Christmas bests Thanksgiving in terms of food and beverage sales, according to a study by the market research company Nielsen.
And to be sure, you may find plenty of deals just before the holiday, as grocers vie for your business by offering holiday discounts on turkey, cranberry sauce, pumpkin pie, and the other fixings.
But the experts we talked to say the smart money's on shopping this week, not next. The deals are just as good, but supplies are bigger, choices wider, and cashier lines shorter. Plus it'll cut your stress to get an early start.
Here are strategies for shopping now.
Get the Deals Early
If you can get to the store this weekend, do so. Grocery retailers will be responding to your hankering for fresh cranberries, stuffing mix, and frozen pies with some pretty tempting deals, says Annette Economides, a shopping expert who with her husband, Steve, runs MoneySmartFamily.com.
More on Thanksgiving & the Year-End Holidays
"They know plenty of people are going to be shopping the weekend before and the week of Thanksgiving," she says. "So now the sales happen earlier in the season."
At her local grocery in Scottsdale, Ariz., she recently found a pound of butter for 99 cents and 5 pounds of flour for same amount—practically giveaways compared with their usual price, she says.
Buy Your Turkey Strategically
Andrea Woroch, a blogger who focuses on money-saving tips for consumers, says to check out turkeys now, while supplies are plentiful. Keep the bird in your freezer if there's room.
"Supermarkets tend to stock up early, then offer some excellent prices per pound in the run-up to the holiday," she says.
If you have a big stand-alone freezer, it wouldn't be a bad idea to buy two, three, or more frozen turkeys, Steve Economides says, to eat later in the season.
"Now is when you'll see the lowest price of the year for turkeys," he says. "I saw turkey for 47 cents a pound the other day, which was a really good price."
That said, don't jump on the free turkey that some grocers offer when you ring up a tab of, say, $150, unless you planned to spend that much anyway, Woroch says. To get that free bird—called a loss leader in retailing circles—you may unintentionally wind up spending more than you normally would.
If you're still tempted by that free bird, consider going in on a large grocery shopping trip with another family member to split the cost, Woroch suggests. Peer-to-peer payment services, such as Apple Pay and Zelle, make it easy to pay each other back, she notes.
Avoid Buying Non-Thanksgiving Food
While grocers are currently offering bargains on Thanksgiving feast ingredients like yams, frozen pies, and dinner rolls, Steve Economides says he has noticed retailers jacking up the price of other groceries.
"It's the worst time of the year to buy all the other food," he says. "If you want a steak that week, you're going to pay through the nose."
The exception is ham, which Annette Economides says is often cheaper around Thanksgiving than it is around Christmas.
Eat Up Your Freezer Inventory
The days leading up to Thanksgiving are a great time to use up what's in your freezer, the Economideses say.
Doing so not only leaves room to store a sale-priced turkey or two but also allows you to take stock of what foods you have—and use them up leading up to the big feast rather than let them go to waste. Do the same with what's in your pantry.
"This is the time to get your pantry and freezer organized," Annette Economides says.
Food pantries are also eager for donations at holiday time, so you can donate unexpired pantry items, Steve Economides notes. And the donation of a sale-priced frozen turkey can go a long way.
"At 47 cents a pound, a 10-pound turkey is an inexpensive but meaningful donation," he says.
Check Circulars, Use Coupons
As good shoppers do throughout the year, check circulars that arrive in your mailbox or with your newspaper this weekend to compare the bargains, the experts say. Most circulars are also online, making the task of checking them pretty painless.
And use discount apps such as Flipp and Ibotta. Both coordinate your store loyalty cards with current discounts and coupons. Some loyalty programs, notably Safeway's and Stop & Shop's, also let you build rewards toward gas purchases at affiliated gas stations.