When you shop through retailer links on our site, we may earn affiliate commissions. 100% of the fees we collect are used to support our nonprofit mission.
Learn more.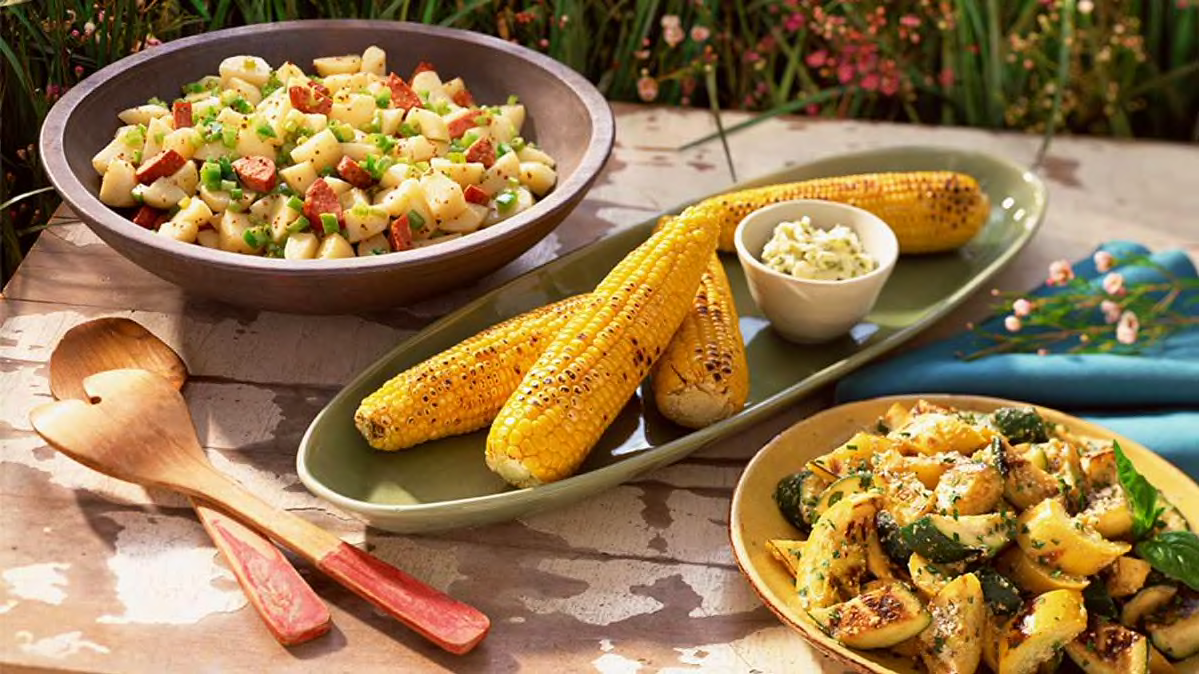 Rather than toss any old burgers and dogs on the grill this July 4th weekend, take a minute to think about where you'll buy your cookout fixings. In addition to fresh food for grilling, you might want to add prepared items, such as potato salad, coleslaw, and even deli sandwiches, to your menu.
Finding what you want won't be difficult if you go to one of the grocery stores and supermarkets highly rated by Consumer Reports. Recently, CR surveyed more than 75,000 CR members who told us about more than 140,000 grocery-store visits they made. From those results, we arrived at ratings for 96 grocers across the country, including regional chains and national retailers.
For great and fresh store-prepared food—the kind you'll want to say is homemade—regional retailers tend to do better than national chains. In fact, only two national chains, Costco and Whole Foods Market, get better-than-average scores in the category.
Here are the winning purveyors of fresh store-prepared food around the country.
Texas-Based Central Market Shines
If you live in a major Texas metro area, Central Market is the go-to place for freshly prepared Independence Day fare. Through Tuesday, July 2, for instance, the 10-store grocer is taking $1 off its hormone-free whole rotisserie chicken, which it says was raised in Texas on an all-natural diet. Also on offer: cheese-topped, twice-baked potatoes, two for $5 (49 cents off). For an Asian twist on the holiday, the market is selling vegan asparagus rolls, made fresh daily, for $5.99 each, a $2 discount.
More on Grocery Stores & Supermarkets
Central Market, whose motto is "Really Into Food," includes a recipe section on its website that currently features French poppers, baked jalapeno halves filled with Brie, dried apricot, and smoked duck bacon. (And if you're seeking entertainment before the fireworks, the Austin North Lamar store is featuring world music by Grupo Massa on the patio from 6:30 p.m. until 9 p.m.)
Central Market, a subsidiary of the supermarket chain H-E-B, ranked among the top scorers in our overall supermarket and grocery store ratings. In addition to earning accolades for its fresh store-prepared foods, it got top marks for store cleanliness; helpfulness and attentiveness of employees; quality of its store brand, produce, meats, and poultry; produce variety; selection of healthy options; selection of locally produced products; and variety of international products.
Wegmans Rules in the Northeast
Wegmans, based on the East Coast, also got a top mark for fresh store-prepared foods. The Wegmans Independence Day party menu this year includes an "EZ Antipasti Tray" of sliced cheeses, salami, olives, and tomatoes; a ready-to-cook bone-in Peruvian-style half chicken; grill-ready cracked pepper burgers (irradiated); cold baked potato salad; and a blueberry crostata for four, studded with slivered toasted almonds.
In our ratings, Wegmans is on a par with Central Market for overall satisfaction. While it earned many of the same top scores as Central Market, it did better on competitiveness of prices and checkout speed but not quite as well on store-brand quality.
Gelson's: Best in the West
Gelson's, based in Southern California, has chopped $2 off its sriracha grilled shrimp skewers (now $2.99 for a four-shrimp stick), and $2 off an eight-piece crispy fried chicken, now $7.99 for Fourth of July backyard revelers. The market also has deals on beverages, condiments, paper goods, and other cookout necessities, through July 9.
The gourmet chain is making its first appearance in Consumer Reports' supermarket ratings, with commendable or top marks in most categories, but not for prices. (Check out which of the 96 stores in our ratings did best for price.)
The Fresh Market's Take on Grilling
The Fresh Market is promoting its made-in-store gourmet burgers and grill-ready kabobs for holiday cookouts. The chain, which is based in Greensboro, N.C., with more than 170 outposts in 24 states, earned our highest mark for quality of meats and poultry.
The Fresh Market also gets a top score for its fresh store-prepared food. For Thursday's cookout, the retailer suggests store-made deli side dishes such as lemon farfalle salad with pistachio and spinach, blue cheese potato salad, and pepper vinegar slaw. For dessert: red, white and blue cheesecake—or other baked goods decorated in Old Glory colors.
The Fresh Market, which got a commendable overall satisfaction score, also excelled in store cleanliness and checkout speed.
Lunds & Byerlys' Minnesota Menu
The Lunds & Byerlys website displays several do-it-yourself recipes for holiday grilling. Those who prefer lounging to laboring can select a main course from Butchers Kitchen, which the grocer describes as "a collection of fresh, meat-centric items created and assembled fresh in our stores." Through July 3, featured Butchers Kitchen fare includes bacon cheddar pub beef burgers, $2.99 for a 6-ounce patty (a $1 discount), and Italian marinated chicken kabobs, $4.99 for 5 ounces, a $1 price cut.
The fresh store-prepared foods at Lunds & Byerlys, which is based in the Minneapolis-St. Paul area, got raves from the members we surveyed, as did its store cleanliness, the helpfulness and attentiveness of employees, checkout speed, and the quality of its produce, meat, and poultry.
Make Your Cookout Memorable
Wherever you shop, be sure to follow Consumer Reports' food-safety tips for summer cookouts, including info on how to use a meat thermometer, store cold dishes such as potato salad, and clean up properly. And take advantage of our advice on keeping mosquitoes and ticks away and using sunscreen the right way.