When you shop through retailer links on our site, we may earn affiliate commissions. 100% of the fees we collect are used to support our nonprofit mission.
Learn more.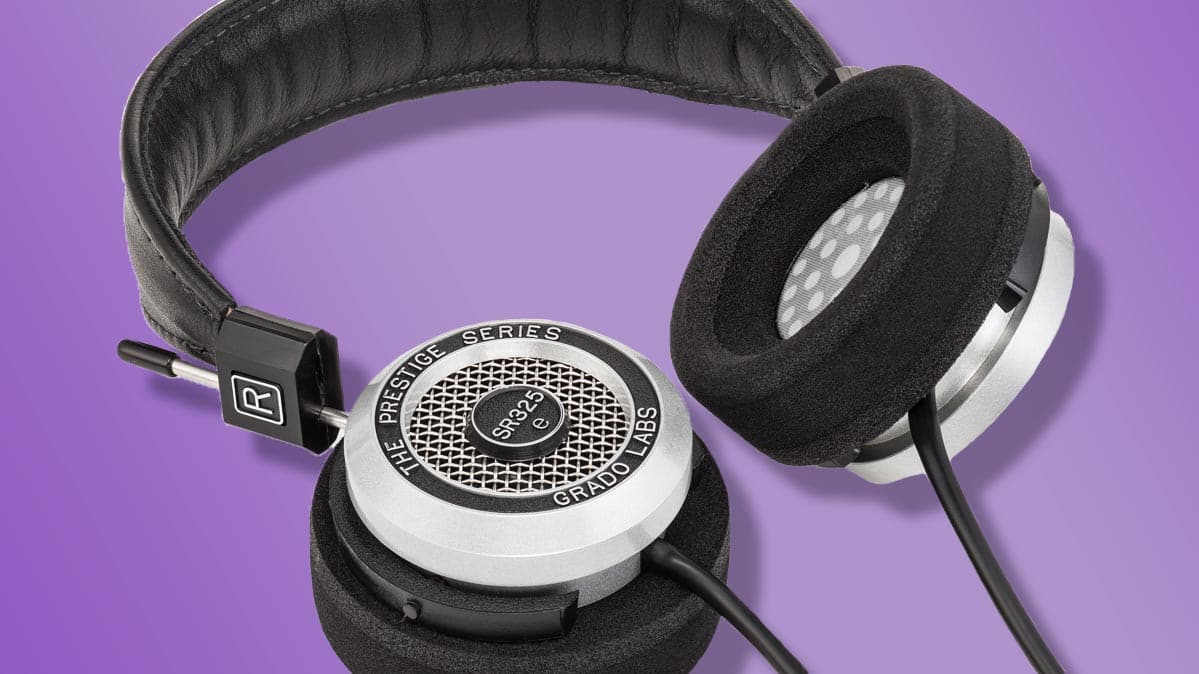 Headphones are a personal choice. A bulky over-ear model might have the hyper accurate sound audiophiles crave, but it probably doesn't make sense for the podcast fan who just wants light, convenient earbuds for the morning commute. And neither option will likely appeal to someone who needs a pair to wear all day to block out the sound of a noisy office.
Even if you know what features you're looking for there are hundreds of options to choose from. The last thing you need is to pick a dud or pay hundreds of dollars for a pair that doesn't sound any better than the headphones that came with your phone.
That's where we come in.
Every year Consumer Reports tests over 40 pairs of headphones to help you sort through the noise and find the right pair. Of course, we're sticklers for audio quality, but we also rate every model for comfort and features like noise-canceling, and even keep track of the accessories included in the box. Consumer Reports is a nonprofit organization, and we buy every product we test at retail.
We've separated headphones into a few broad categories and singled out some of the highest-scoring models in our tests. A few are on the pricier side, but if you're looking for a bargain you can also check out great headphones for shoppers on a budget.
Uncompromising Audiophile Listening
If you won't settle for anything but the best in audio quality, the Grado Prestige SR325e should hold your attention. It's not only Grado's flagship model but also a sound-quality champ, according to our testers.
The Grado looks good, too. With the powder-coated aluminum housing and leather headband, these headphones are the perfect choice for the audiophile who appreciates a retro aesthetic. You probably won't be showing them off in public, though. The SR325e is best-suited for the listener who wants to plunk down in a dark room and bask in the glory of hi-fidelity sound.
Like all open-backed headphones, the SR325e lets sound bleed in and out, so it's probably not a great choice for noisy environments or for listening in the company of people who will be bothered by the sound leaking out of your listening session.

Performance comes at a price, though. The Grado Prestige SR325e retails for around $300. If you're looking for comparable audio quality in a model that won't make quite as much of a dent in your budget, take a look at the HiFiMan HE-400i, which performed almost as well in our tests but costs about $45 less.

High-Performance Bluetooth
These days, Marshall puts out more than iconic British guitar amps. The company makes some impressive headphones as well, starting with the Marshall Monitor Bluetooth. They sound great, but what really sets them apart is the price.
At $180, they're among the best-performing wireless home/studio-style headphones in our tests, and they cost less than half of what you'd pay for some comparable models. If you want over-ear headphones with the convenience of Bluetooth, this pair is a steal.
The Monitor Bluetooth comes with a detachable audio cable, so you can use the headphones without draining the rechargeable battery, and the ear cups fold in for easy storage and travel.

Portable Hi-Fidelity
You won't find many competitors that deliver such impressive audio in this price range. The 1MORE E1001 Triple Driver can often be found for well under $100.
These headphones have a sleek design and come with extras like a removable shirt clip, a carrying case, and nine sets of earpieces of varying shapes and sizes to help you find a good fit. The integrated microphone, call/connect, playback, and volume controls will play nicely with your iPhone, but be sure to check compatibility with other models before making a final purchase.
The isolating design also muffles ambient noise and blocks some sound from bleeding out and bothering your neighbors.

Premium Noise-Canceling
If you're looking for luxury, these headphones might be just what you're after. The Bose QuietComfort 35 is one of the highest-scoring noise-canceling headphones in our tests. They earned superb ratings for sound quality, too, which means that whether you're listening to music or watching a movie, they're one of the best choices for tuning out your surroundings and treating yourself to a classic.
The ear cups swivel flat for easy storage, and the headphones come with a carrying case, mini-plug-to-airplane-jack adapter, a USB charging cable, and a 44-inch-long detachable audio cable.
The QuietComfort 35 sells for $330. For $20 more, the QuietComfort 35 Series II has a dedicated smart-assistant button, which can be used to adjust the level of noise-cancellation.
True Wireless for the Gym
The JLab Audio Epic Air is a "true wireless" model, meaning it doesn't even have a cord connecting the left earbud to the right. Don't assume that's just a novelty: This $150 pair sounds so good it's worth considering even if you aren't thinking about cutting the cord.
There are benefits and drawbacks to its design. The Epic Air has integrated touch volume, music player function, and call connect/disconnect controls, and according to JLab, it's water resistant. All that combined with the total lack of wires means it's a great companion for the gym.
But keep in mind that true wireless earphones have pretty limited battery life. These are rated for 7 hours of playback, which is actually on the higher end. And the Epic Air's charging/carrying case can provide up to four additional power cycles.
The model uses ear hooks, which wrap around your ears to keep the earbuds secure. Our testers say they work well for people with medium- or large-sized ears but may not be ideal for others. For more options, take a look at our list of recommended true wireless earphones.
Inside CR's Anechoic Chamber
On the 'Consumer 101' TV show, host Jack Rico and a high school marching band puts Consumer Reports' anechoic chamber to the test to find out what it sounds like when you remove all echoes from music.