When you shop through retailer links on our site, we may earn affiliate commissions. 100% of the fees we collect are used to support our nonprofit mission.
Learn more.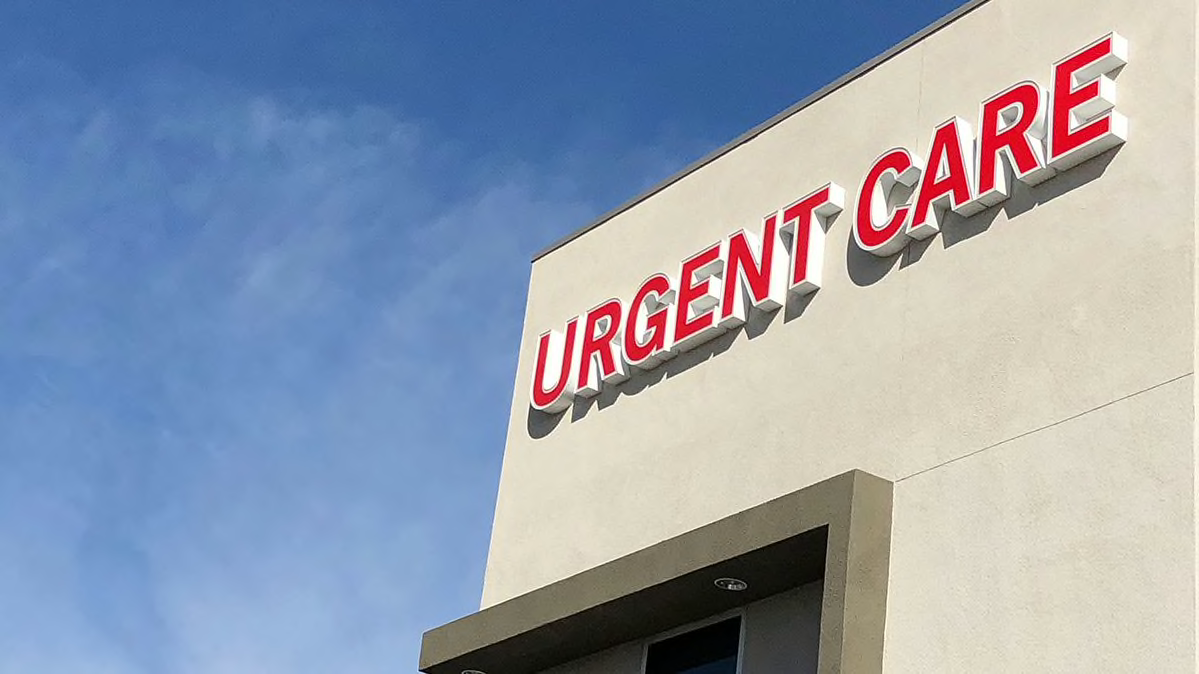 When you need medical care fast, who ya gonna call?
Not that long ago, you'd probably have dialed 911 or headed to the nearest emergency room, especially if it was after your regular doctor's business hours.
Today, depending on the severity of your medical situation, you have other options besides the ER, including an urgent care facility or even a "minute clinic" at a drugstore.
More on Paying for Healthcare
Both forms of quick care are growing fast. The number of urgent care facilities increased from 6,400 in 2014 to 8,100 today, with another 500 to 600 expected to open next year. Pharmacy- and retail-based clinics are also on the fast track for growth. One example is CVS, which operates more than 1,100 MinuteClinics, and is trying to buy health insurer Aetna. If that deal is approved by federal regulators, the company plans to expand the number of stores with these services.
These alternatives reflect a major evolution in how healthcare is delivered. But experts say it's important for consumers to know when each is appropriate—and when it isn't. When used properly, these newer options can make it easier for you to get the care you need, when you need it—and save you time and money, too.
Here's what you need to know to make smart choices for you and your family.
What's Behind the New Options?
Emergency room care is expensive. A 2016 study in the Annals of Emergency Medicine found that, even for people with the same diagnosis, treatment costs about 10 times more in the ER (an average of about $2,200) than in an urgent care center (about $168).
Partly for that reason, some insurers now aggressively steer people away from the ER. Anthem, which insures some 40 million Americans, has told its members in several studies, including Georgia, Kentucky, Missouri, and Ohio that the company reserves the right to deny coverage for ER visits that don't meet its definition of a true emergency.
Consumers have their own motivations to avoid the ER. For one thing, more of them are now enrolled in high-deductible health insurance plans, which require people to pay thousands of dollars out of pocket before insurance kicks in. And insurers increasingly require hefty copays for ER care.
To make matters worse, about two-thirds of ER doctors are not directly employed by the hospitals where they work, and can bill separately, according to the American College of Emergency Physicians. So, even when the ER is in your insurer's network, you could still get stuck with a much higher than expected emergency room bill if it turns out that the physician who treats you is out of your network.
Insurers, however, typically do cover urgent care and walk-in clinics, with copays similar to what you would pay at your doctor's office. And even if you have to pay out of your own pocket, the cost for services is much lower in these newer options than they are in the ER. Finally, they are often conveniently located, and have shorter wait times than ERs—all of which makes them attractive options for when you need care fast but aren't having a life-threatening emergency.
It Pays to Plan Ahead
As urgent care centers and walk-in clinics become more common, consumers are getting a better understanding of when they are appropriate, says Laurel Stoimenoff, CEO of the Urgent Care Association of America in Warrenville, Ill.
"More people are using urgent care and now know how we differ from ERs," she says. "Consumers are figuring it out, and that's important medically and financially." Only about 2 to 4 percent of people who come to an urgent care center need to be taken to an ER, Stoimenoff says.
Ryan Stanton, M.D., a spokesperson for American College of Emergency Physicians and an ER doctor in Lexington, Ky., agrees that walk-in clinics and urgent care centers are good choices for millions of patients with health problems that should be treated quickly but aren't life-threatening emergencies.
And, he says, consumers should do some research ahead of time, so that when they need care, they know where to go. "Every family should know the facilities in their area and when to go to one versus the other," Stanton says.
A Quick Guide to Quick Care
The first step is to check with your regular doctor's office to see if they offer walk-in or same-day visits. Some practices now do that. And our medical experts say that it's best to get your care from your primary-care provider when possible, as that makes it easier to keep track of prescriptions and monitor chronic health problems you may have.
But if you don't have a primary-care doctor, or when your doctor is not available or when you're traveling, here's what you need to know about other options for walk-in care, as well as advice on when you should still head to the ER.
Pharmacy or Retail Walk-in Clinic
A clinic inside a retail store with an on-site pharmacy; major players include CVS, Target, Walgreens, and Walmart. They don't require appointments, and are often open on nights and weekends.
When to go: Walk-in clinics are good for some common but not serious problems, such as bronchitis, ear infections, sore throats, urinary tract infections, rashes, minor sprains, and cuts that don't require stitches. They can also provide some preventive care, such as vaccinations, and might be able help you monitor certain chronic health problems, such as high blood pressure or diabetes, through screening tests. But any chronic health problem should be overseen by a regular physician.
Who works there: These clinics are typically staffed mainly by nurse practitioners, nurses who have advanced training and can prescribe drugs. And because these facilities are usually located in stores that also have pharmacies, you can often fill prescriptions at the same time.
Cost: Low, usually less than $100 if you are paying out of pocket. If you have insurance, including Medicare, you will likely have to cover only your copay (provided you have met your deductible), though it's good to check with your insurer first about any restrictions.
Urgent Care Center
A walk-in center owned by a hospital, group of doctors, or independent investors that provides extended hours and is usually open on weekends.
When to go: Urgent-care centers can handle all the same problems as a retail clinic, as well as some that are more serious but not necessarily severe enough to warrant a trip to the ER (see below). Examples include cuts requiring stitches, a suspected fracture, or a minor asthma attack. Consider visiting urgent care centers near your home to see where you are most comfortable, suggests Roger Hicks, M.D., CEO of Yubadocs Urgent Care, in Grass Valley, Calif. Ask if they are certified or accredited by the Urgent Care Association of America or another entity.
Who works there: A physician who specializes in family or emergency medicine, plus often a physician assistant or nurse practitioner, nurse, and radiologist. Urgent care centers often provide standard X-ray and laboratory services, including blood testing, though not more sophisticated imaging tests such as MRIs or CT scans. In some states, staff there can also dispense needed medication.
Cost: Moderate—usually less than $200 if you are paying out of pocket. If you are insured, including on Medicare, you will typically have to cover just your copay (provided you have met your deductible), though check with your insurer first for any restrictions.
Emergency Room
Most ERs are attached to a hospital, though there are now about 600 "freestanding" ERs around the country. Freestanding ERS provide the same level of care as hospital-based ERs, though you will have to be transferred to a hospital if you need to be admitted for any reason. All ERs are open around the clock, treat patients by severity of care (not when they came in), and are required by law to care for anyone who comes in, regardless of insurance or ability to pay.
When to go: The ER is where you should go for problems that threaten "life and limb," such as difficulty breathing, chest pain, seizures, head trauma, vomiting blood, severe allergic reactions, loss of consciousness, badly broken bones, and deep or badly bleeding cuts. They can also handle a mental health or substance abuse crisis, especially if accompanied by suicidal thoughts. It's best to determine which ERs near your home accept your insurance before you have an emergency, and to map out the quickest route to that ER.
Who works there: Emergency-medicine physicians, nurses, physician assistants, and specialists.
Cost: High. If you have to pay out of pocket, it could cost you in the thousands: A 2016 study from Texas found that the average ER visit cost $2,259 in hospital-based ERs and $2,199 in freestanding ones. If you are insured, you will likely have a much higher copay in the ER than you do at your doctor's office or at an urgent care or walk-in clinic.

Tips to Handle a Medical Emergency
Health emergencies can happen at any time. On the "Consumer 101" TV show, Consumer Reports expert Lauren Friedman explains how you can be best prepared.