When you shop through retailer links on our site, we may earn affiliate commissions. 100% of the fees we collect are used to support our nonprofit mission.
Learn more.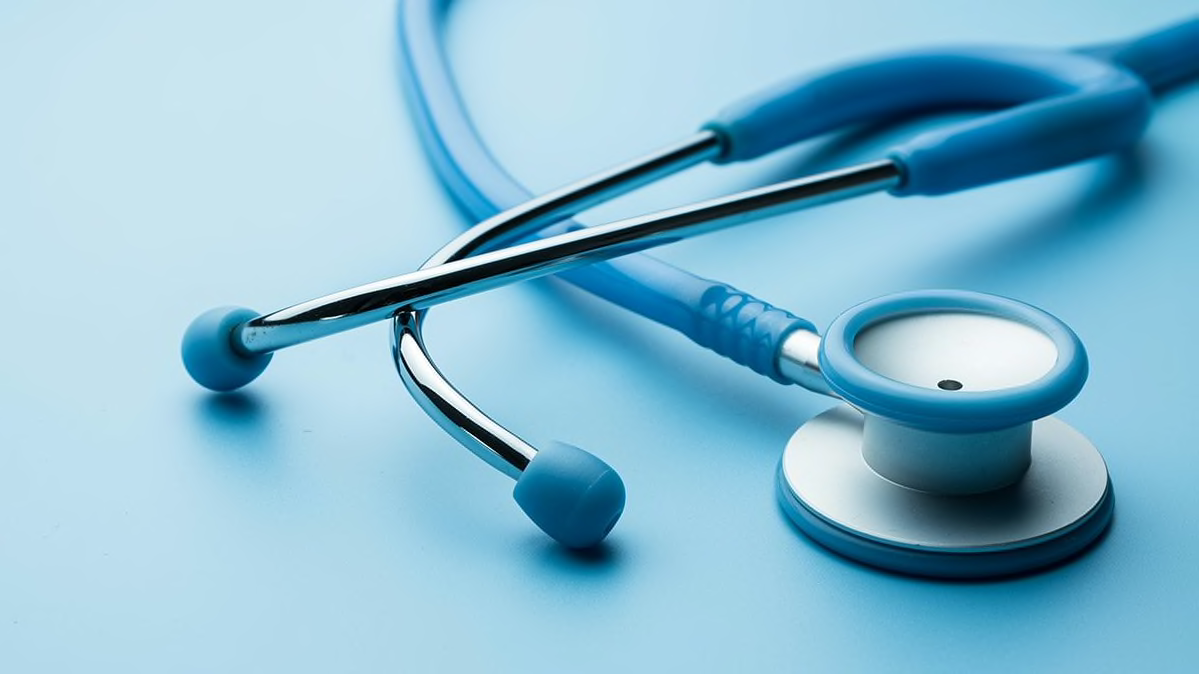 If you're one of the 14 million Americans who buy their own health insurance, you'll find more choices and some significant changes when the sign-up period for 2019 plans kicks off Nov. 1.
But all that new choice and change may make the sixth open enrollment season for the Affordable Care Act (ACA) exchanges, which runs through Dec. 15 in most states, even more complicated than usual.
The good news is that premiums will be essentially flat or even lower in many places, a stark contrast to 2018, when premiums surged an average 37 percent from the year before for plans sold on the federally run Healthcare.gov platform.
For 2019, the average premium for the benchmark Silver plan will drop 1.5 percent, the first decrease since the exchanges were launched in 2014, according to the Centers for Medicare & Medicaid Services (CMS), which is part of the Department of Health and Human Services.
More About Health Insurance Options
Seema Verma, head of the CMS, says the drop in average 2019 premiums is "proof positive" that policy changes by the Trump administration are working to stabilize the ACA markets.
Rates are still much higher than when the ACA first started. The average monthly premium for a Silver plan in 2019 will be $483 compared with $359 in 2016 and $273 in 2014. And deductibles, which averaged $4,000 on Silver plans this year, are expected to remain steep.
However, premiums would have been 16 percent lower next year if it weren't for changes made this year by the Trump administration and Congress, according to an analysis by the Kaiser Family Foundation, a nonprofit focused on healthcare policy issues.
These changes include the elimination of the penalty for not having comprehensive health insurance and wider availability of cheaper, less comprehensive insurance plans that don't meet ACA requirements. Both moves draw healthier people people away from plans sold on the exchanges, driving up their cost.
Subsidies matter
Most people—9 million of the 14 million who buy their own health insurance—are shielded from those high premiums because their income is low enough to qualify for government subsidies that can significantly reduce premiums for comprehensive insurance. Individuals who make less than $49,000 per year and a family of four with a household income under $100,000 are eligible for subsidies.
On the Silver plan, the average monthly premium for 2019 for a person who gets subsidies is $206 per month while an unsubsidized person will pay more than double, an average of $495 per month, according to the Kaiser Family Foundation analysis.
That leaves more than 5 million people who don't get financial help to offset the cost of insurance.
"Many middle-income will people find themselves priced out of the market," says Cynthia Cox, who studies health reform and private insurance at the Kaiser Family Foundation.
Verma from CMS agrees and says more changes are needed to bring the cost of individual health insurance down. Indeed, last week CMS announced plans to give states more flexibility over their health insurance markets. That could include using federal subsidies to help people buy insurance that doesn't meet ACA rules.
More choice is a good thing, but buying health insurance is likely to become even more complicated and confusing than it already is, says Chris Sloan, a director at Avalere Health, a healthcare consulting group.
"The concern is that there will be people who are shopping for insurance who don't understand what they are buying," Sloan says.
"This is all geared toward creating more choice and for people who are healthier to have cheaper options," Sloan adds. "But it's helping younger and healthier people at the expense of those who are sicker or older."
Strategies for Shopping
If you're shopping for health insurance for next year, here's what you need to know about what's new and different this open-enrollment season.
You'll find more choices for cheaper insurance. The policy changes the Trump administration made earlier this year—scrapping fines for not having insurance and allowing insurers to offer non-ACA-compliant plans—mean you may pay less for coverage.
One new option, available in some but not all states, is to buy short-term health insurance that covers you for up to one year, instead of the previous limit of three months. The least expensive of these plans cost just $40 or $50 per month.
But these plans typically don't cover things such as maternity care, prescription drugs, and mental health treatments. If you have an accident, your hospitalization will be covered, but any rehabilitation most likely will not. So be sure you understand the trade-offs before you buy this type of insurance.
There are also looser regulations on what are known as association health plans, which allow businesses and individuals to band together to buy health insurance even if they don't work together otherwise. The plans are attractive to self-employed people and small businesses, who don't have the leverage that large companies have to negotiate prices and benefits. But again, they don't have to meet all the requirements of the ACA.
ACA subsidies will be less generous. Subsidies are calculated based on the cost of the benchmark Silver plan, which is the second-lowest-cost Silver plan where you live. When rates skyrocketed last year, the subsidies increased. But lower rates for 2019 means subsidies that cover those premiums will be less generous. The subsidies can be used to buy any of the ACA plans, not just Silver.
If you think you'll qualify for financial subsidies, use the calculators at Healthcare.gov to compare the costs of policies you're shopping for.
Where you live matters. While the average Silver plan will cost 1.5 percent less in 2019, there are dramatic differences depending on where you live.
Premiums range from 26 percent lower in Tennessee to 20 percent higher in North Dakota. The variation is due to a variety of factors. In Tennessee, insurers say they have a better handle on pricing, so they were able to cut premiums after several years of steep hikes. Still, insurance remains expensive there: The average Silver plan premium is $548 per month, double what it was in 2016.
Some states, such as Massachusetts, where rates will be up a modest 5 percent on average, are banning or limiting the sale of cheaper insurance products, so insurers aren't as worried about competition. Others, like New Jersey, where rates will be an average 9 percent lower, are imposing their own penalty for not having health insurance to encourage people to stay in the ACA markets.
And some states like Minnesota (where premiums are down 12.4 percent) and Alaska (premiums down 3.9 percent) have instituted reinsurance programs to reimburse insurers for high-cost claims, making it more attractive for insurers to keep premiums moderately priced.
To see what's happening to rates in your state, go to this Consumer Reports interactive map.
Where you shop matters. Most people enroll in ACA plans through Healthcare.gov, the federally run platform used by 39 states, or through one of the state-run exchanges. But you can also enroll directly with an insurance company or an online insurance broker.
Be aware that plan choices and information displayed can look different than on the exchanges, which sell only ACA plans. This can make it harder to compare short-term or association plans with more comprehensive ACA-compliant insurance.
Look beyond premiums. Most people focus on premiums, but there is a lot more to factor in when you are determining what you'll pay for your medical care. While premiums are generally stable or lower, the rise in deductibles—what you have to pay out of pocket before insurance kicks in—has been dramatic the past few years.
The average deductible for an individual in a Silver plan in 2018 was $4,000, up from $2,900 in 2015, according to HealthPocket, a health insurance shopping and comparison site. For a family plan, the average deductible was $8,300 this year vs. $6,010 in 2015.
You should also look at co-pays (the flat charge you pay every time you go to a doctor, hospital, or other healthcare provider) and co-insurance (the percentage of the bill you have to pay for treatment). You're responsible for co-pays and co-insurance even after you've met your deductible, and these costs vary by plan.
You may not get access to the doctors you want. You should also find out whether the insurance plan you choose covers the doctors and hospitals you want to use. Your plan might be cheaper because it has fewer participating doctors.
So-called narrow-network plans are increasingly common in the individual health insurance market. About three-quarters of insurance plans sold on the ACA exchanges in 2018 limit the health care providers you can see, up from 54 percent in 2015, according to an analysis by Avalere Health.
"These narrow-network plans may come at a lower price tag for consumers, but they may also limit consumer choice and access to specialist care," says Caroline Pearson, a senior vice president at Avalere.
There has also been a big drop in the number of plans that will reimburse you any amount if you go out of network.
According to an analysis by the Robert Wood Johnson Foundation, a public health philanthropy, just 29 percent of plans in the individual health insurance market provide any benefits if you see an out-of-network healthcare provider, down from 58 percent three years ago.
Most employer-based insurance will reimburse at least some of the cost if you go out of network.
It may be harder to find help. For the second year in a row, the funding that the federal government gives to nonprofit organizations to help people enroll in ACA plans on the Healthcare.gov exchanges has been slashed.
The budget for insurance navigators was cut to $10 million this year, down from $36 million 2017 and $63 million in 2016. There will be no federal navigators in New Hampshire, Iowa, and Montana, and nearly 800 counties will not have any navigators to assist people, up from 127 counties in 2016, according to a review by the Kaiser Family Foundation.
You can go to Healthcare.gov to see what help is available in your area. By contrast, many of the 12 states that operate their own ACA exchanges are fattening their budgets to provide assistance for enrollees.
Covered California has dozens of in-person enrollment centers around the state and live chat on its site, and it guarantees that a certified enrollment specialist will call new enrollees who request help online within 30 minutes. AccessHealthCT in Connecticut is hosting enrollment fairs and runs a half-dozen in-person enrollment locations in the state.
Note that six state-run exchanges and Washington, D.C., are also giving more residents more time to enroll.
In California and New York, you can enroll in a 2019 plan through Jan. 31. You may also have more time to sign up if you are in an area affected by hurricanes this year. That includes parts of North Carolina and South Carolina hit by Hurricane Florence, and areas in Florida and Georgia struck by Hurricane Michael. Call the federal marketplace call center at 800-318-2596 to find out more.
Watch out for scams. As open enrollment nears, there has been a sharp rise in health insurance scams via robocalls. The number of robocalls related to health insurance totaled 408 million in September, the second month in a row it was the No. 1 scam tracked by YouMail, which makes free robocall-blocking software.
Health insurance-related cons weren't even in the top 10 scams in the spring, but they now account for nearly one-quarter of all illegal computer-generated calls, according to YouMail.
Watch out for callers who offer to help you sign up during open enrollment or say they have options for cheaper insurance. They're really trying to collect your personal information to steal your identity or make you pay for insurance you never get.
You should sign up for health insurance only through a licensed broker or on an ACA-exchange platform. You can find certified enrollment assistance and brokers where you live by clicking the FindLocalHelp search tab on Healthcare.gov.