When you shop through retailer links on our site, we may earn affiliate commissions. 100% of the fees we collect are used to support our nonprofit mission.
Learn more.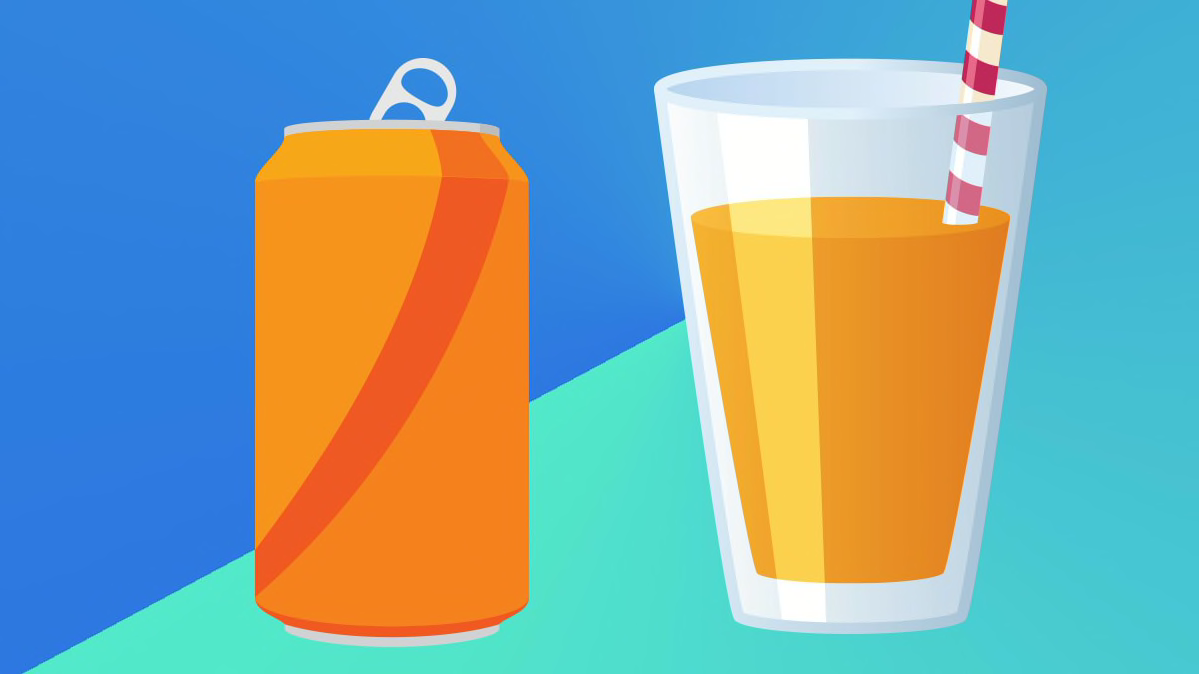 Q. I want to cut back on soda. Is fruit juice a healthy swap?
A. It's great that you're trying to cut back on soda, but fruit juice isn't the best substitute. "While the vitamins, minerals, and antioxidants in fruit juice give it a nutritional edge over soda, it can have the same—or more—sugars and calories," says Maxine Siegel, R.D., who heads CR's food-testing lab.
More on Healthy Diet Choices
For example, a cup of grape juice has 36 grams of sugars—compared with 27 grams of sugars in a cup of grape soda. "The sugars are natural, but your body processes them in the same way as the added sugars in soda," Siegel explains. Compared with eating the fruit itself, the sugars in juice are digested and released into your bloodstream faster, causing blood glucose levels to spike.
This triggers the body to pump out large amounts of insulin, which can prompt fat storage and increase the risk of type 2 diabetes. In whole fruit, the sugars are encased inside the plant's cells, so your body has to work harder to break them down. The fiber that fruit contains further slows digestion and, Siegel says, "will likely fill you up long before you eat enough fruit to consume the amount of sugars in a glass of juice."
Another consideration: If you're cutting down on soda because the carbonation bothers you, the acidic juices from citrus fruits can also irritate your stomach.
Your best bet is to trade soda for water into which you add either some fruit slices or just a splash of fruit juice for flavor.
Editors Note: This article also appeared in the July 2018 issue of Consumer Reports magazine.
Sugary Drinks vs. Water
People love sugary drinks but, in terms of nutritional value, these beverages really fizzle out. 'Consumer 101' TV show host, Jack Rico, details Consumer Reports' explanation on why it's better to stick with water.