When you shop through retailer links on our site, we may earn affiliate commissions. 100% of the fees we collect are used to support our nonprofit mission.
Learn more.
Aging in place may be the last thing on your mind when you're renovating a home, especially if you're under 50. But not considering design upgrades now could be a costly mistake in years to come.
We're not talking about wheelchair ramps or shower grab bars, but "universal design" elements—eye-pleasing choices that make your house more livable for anyone at any age.
By using universal design, homeowners are better able to remain in their homes as they age. These design elements can also make a big difference if you lose mobility—after all, more than 35 percent of people age 65 and older in the U.S. are disabled, according to a 2016 report from the University of New Hampshire's Institute on Disability.
Remodeling projects that use universal design often result in a higher sale price for the house. "People are used to seeing these livable features in upscale resort bathrooms, spas, and other public spaces, so they read as desirable, and valuable," says Kerrie Kelly, design expert for the real estate website Zillow.
The upgrades can be too expensive on their own, but as part of a broad renovation, the additional cost can be minimal, says Barbaro Ponce, owner of Adapted Living Spaces in Atlanta.
Here are some universal design elements that are on practically every renovator's wish list anyway:
Curbless Showers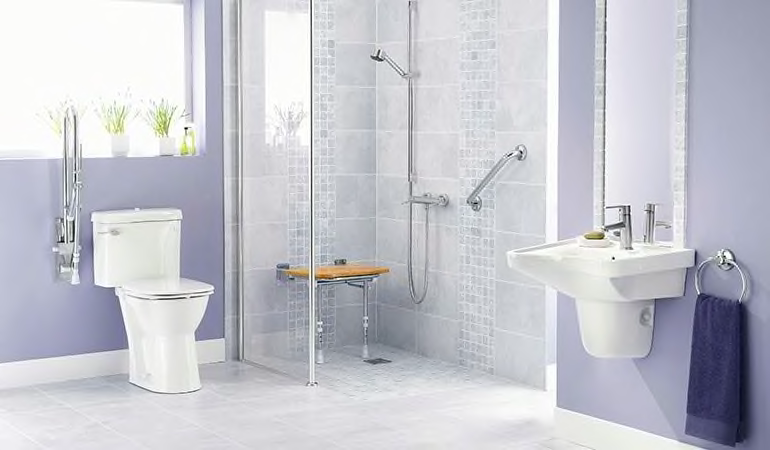 A bathroom floor that continues straight into a walk-in shower without anything to step over is de rigueur at upscale hotels. A Zillow report found that homes with them sold for 4.6 percent more and 38 days faster than the average listing.
Cost: Thanks to new waterproofing membranes and a few carpentry tricks, if you're gut-renovating your bathroom anyway, this adds only about $500 to $1,250 to your bottom line, says Mark Mackmiller, co-owner of Mackmiller Design+Build in the Minneapolis-St. Paul metro area.
If possible, make the shower space at least 3x5 feet, so a bench can be added later as needed. And include a handheld shower faucet ($1,000, including labor). For no added cost, you can opt for slip-resistant textured floor tiles, or smallish mosaics, which yield numerous grout lines, to avoid a floor that gets slippery when wet. Use flat tiles, not those with rounded edges, for a smoother walking surface.

Upstairs Laundry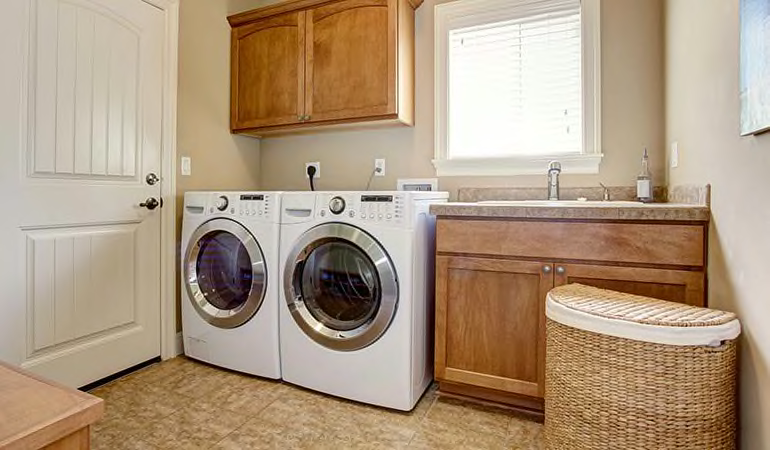 Don't even think of remodeling the master bathroom without bringing the laundry up from the basement, if it's down there. And if you intend to use a closet for the appliances, make sure the door is wide enough to provide access, Mackmiller says.

Cost: You'll need at least 36x36 inches of floor space to stack them, which will cost $4,000 to $7,000, depending on the situation. But as much as you probably hate climbing the stairs with laundry now, imagine the process in 10 or 20 years.
Widened Doorways
Most shared living-space renovations include removing walls between rooms to open up the floor plan. But even when the walls can't come down, widening doorways to at least 32 inches—preferably 36—can increase flow and livability.
Cost: Retrofitting an existing door might cost about $1,200 to $1,500. But if you're framing out a new doorway anyway as part of project, it's only $50 to $200 more for a larger door.

Kitchen Flexibility
If you're remodeling your kitchen, expand the pathways around the island to at least 48 inches wide instead of the standard 36, which is enough to accommodate party guests, as well as someone using a walker or wheelchair. Where space is limited, this can be best accomplished with a peninsula instead of an island, Ponce says.
Include varied-height work surfaces in addition to the standard 36-inch counter height. Bar-height (42 inches) is ergonomic for standing while working, and table-height (30 inches) is better for sitting while working.

Cost: For remodelers, these wider pathways and varied countertops often add little expense.
Doors and Lighting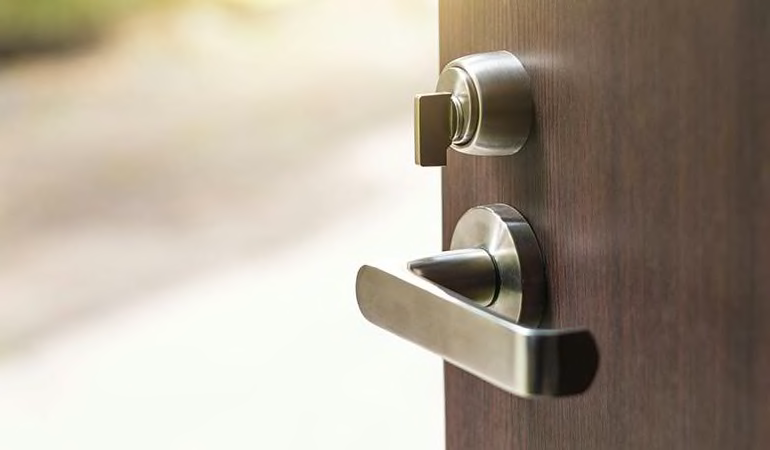 Lever-style doorknobs are easier to use in old age. And by setting new electrical outlets 24 inches off the floor instead of the usual 12 to 18, you eliminate the stooping usually required to plug in a vacuum.
Brighten up your home by adding recessed ceiling fixtures. Put them on rocker-style switches, which are easier to use; with a dimmer capacity, you can adjust lighting for different tasks.
Cost: $20 to $25 per doorknob; no cost for resetting outlets. Recessed lighting ceiling fixtures run about $100 to $150 each, and rocker switches cost about $10 to $15 more than standard toggles.
Editor's Note: This article also appeared in the December 2017 issue of Consumer Reports magazine.