When you shop through retailer links on our site, we may earn affiliate commissions. 100% of the fees we collect are used to support our nonprofit mission.
Learn more.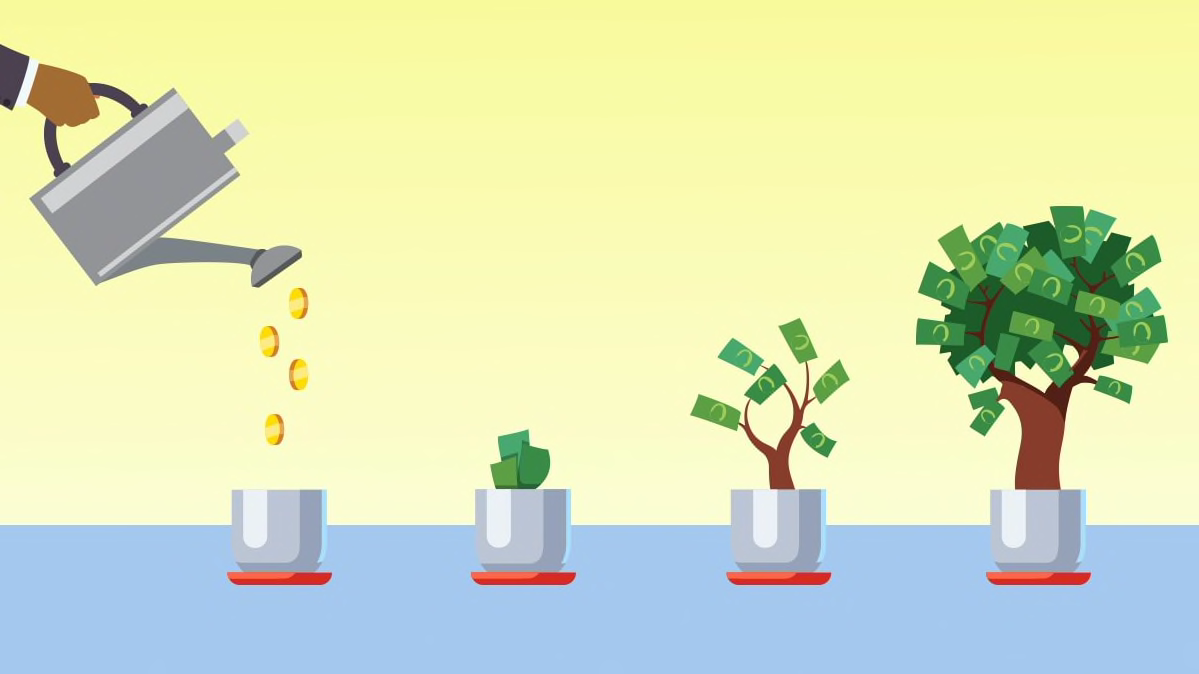 If you are investing in stocks, bonds, or mutual funds, you have a wide range of options to help manage your portfolio—everything from traditional brokerages to mutual fund companies to online financial firms.
But as consumers search for an investment company, many pay little attention to the fees they're being charged, according to a just-released Consumer Reports survey of more than 46,000 CR members.
Four out of 10 surveyed said they weren't sure what they paid in fees. And of those who knew the costs, only 60 percent rated their investment company in our survey as Excellent or Very Good on the amount charged.
"Hidden and confusing fees are proliferating across the marketplace, making it hard for consumers to know what they're getting for their money, and to comparison shop across providers," says Anna Laitin, director of financial policy at Consumers Union, the advocacy division of Consumer Reports.
"It is concerning that so many investors don't know how much they are paying in fees and that many of those who do understand the fees don't appear to think they are getting their money's worth," she says.
Paying More for Service
Our survey gathered data covering 50 investment companies, including traditional investment firms, online investment firms, and robo-advisers.
Despite the concerns over costs, more than 80 percent of CR members in the survey said they were highly satisfied with the investment companies they use. Other attributes we measured included quality of customer service, which 87 percent of respondents rated highly, and personal financial advice, which 84 percent rated as Excellent or Very Good.
Among the firms topping our ratings: Edelman Financial Services, Baird, Thrivent Financial, The Vanguard Group, and Vanguard Personal Advisor Services.
Our investment company ratings are based on member reports of their experiences with their investment firms. To sort the companies into different categories, we analyzed the shared financial attributes of the investors working with them, including amount of money invested, level of portfolio diversification, and reliance on professional advice.
Overall we found that many investors choose to invest with high-cost financial services firms. And when they do, they often ended up paying fees for services they don't use and were much less satisfied with their firm's fee disclosure, our survey found.
Among traditional investment firms—a group that includes brokerages and investment adviser firms that offer personalized advice to large investors with diversified portfolios—just 5 percent received our highest rating for fee transparency.
Only 17 percent of online investment firms—companies that serve investors holding diverse portfolios with a greater emphasis on online offerings—received our highest rating for fee transparency. Among robo-advisers, which use computer algorithms to manage investor portfolios, 14 percent got the highest marks.
Nearly 40 percent of those surveyed reported that they did not receive advice from a financial professional at their investment company. But the responses varied widely by type of firm. Eight out of 10 customers of traditional investment companies said they got advice. But only 35 percent of investors at online firms and just 32 percent of robo-adviser customers reported receiving advice.
Traditional investment companies were rated especially poorly on the amounts being charged—only 5 percent received favorable ratings on this measure. By contrast, 83 percent of online firms and 70 percent of robo-advisers got favorable ratings when it came to how much they charged in fees.
Paying high and poorly disclosed fees is why Consumer Reports is launching a program called "What the Fee?!" The goal is to highlight these charges—and to help consumers fight back. (You can find out more about our efforts at WhatTheFee.com.)
How to Select a Financial Adviser
Clearly, for anyone working with an investment company it's important to make sure the services and fees, as well as the adviser you select, are the right match for your financial circumstances. Here are three key questions to ask.
What Kind of Advice Do You Need?
Do you simply want help with choosing an asset allocation for your portfolio? Or do you need more holistic advice that will get you on track for a variety of goals, such as saving for college, retirement planning, and estate planning?
If you just need a portfolio mix, there are plenty of low-cost high-quality providers that offer online tools that can help you build an asset mix, says certified financial planner Michael Kitces, director of wealth management at Pinnacle Advisory Group in Columbia, Md. Check out online firms, such as Fidelity and Schwab, or your 401(k) plan provider may offer asset allocation guidance.
But if you need more comprehensive help, make sure the adviser you are working with is a certified financial planner (CFP), who has training in a wide range of planning issues and must follow certain professional standards. Be sure to look beyond the planner's credentials, though; more on that below.
How Much Will You Pay for the Advice?
It's essential to understand how the adviser will be compensated—through commissions, fees, or a combination of both. "The best way to achieve fee transparency and avoid conflict of interest is to choose a fee-only financial planner," says Barbara Roper, director of invester protection for the Consumer Federation of America, an advocacy group.
Most fee-only advisers are paid a percentage of assets under management, a rate that has remained around 1 percent on average. Those with larger portfolios may pay less, however, while those with small amounts may be charged more.
The persistence of adviser fees stands in sharp contrast to the costs for investment products, which have fallen steadily—expenses for broad-index exchange-traded funds are generally just 0.5 percent or less.
"There's a lot of pressure to lower adviser fees, but firms are slow to give up that source of revenue," says Greg O'Gara, senior research analyst at Aite Group, a financial services research firm in Boston.
Still, there's a big difference in the costs you're likely to pay, depending on the type of firm you choose. Expect to be charged the most by advisers at traditional brokerages—among survey respondents who could recall what they paid in fees, about 40 percent reported paying 1 percent or more. By contrast, 8 out of 10 robo-adviser customers said they paid less than 0.5 percent.
Is the Adviser Trustworthy?
Earlier this year, the Labor Department announced that it would not enforce the fiduciary rule, an Obama-era regulation that required financial advisers to act in their clients' best interests with retirement accounts.
Despite that setback, the concept of fiduciary advice continues to gain ground. That's mainly because investors want a fiduciary level of assurance. "Our surveys show that 86 percent of investors expect their advisers will put their interests first," says Scott Smith, director of retail investor practice at Cerulli Associates, a financial services research firm in Boston.
These investor expectations are a key reason the CFP Board, which governs the certified financial planner designation, recently approved a new rule that CFPs will have to follow a fiduciary standard for all financial advice. The rule takes effect in October 2019.
Still, don't rely on labels alone when choosing a pro to hire—you'll need to do additional vetting. Check to see whether the adviser has a record for misconduct at BrokerCheck, from the Financial Industry Regulatory Authority (FINRA), and the Investment Adviser Public Disclosure website, which is maintained by the Securities and Exchange Commission.
And be sure to ask the adviser to sign a statement that he or she will always act as a fiduciary and put your interests first. "If the adviser won't sign, you should probably walk away," Roper says.
What the Fee?!
Are you tired of the endless stream of add-on charges that appear on your bills? On the TV show "Consumer 101," Consumer Reports' expert explains to host Jack Rico how to avoid these pesky fees.