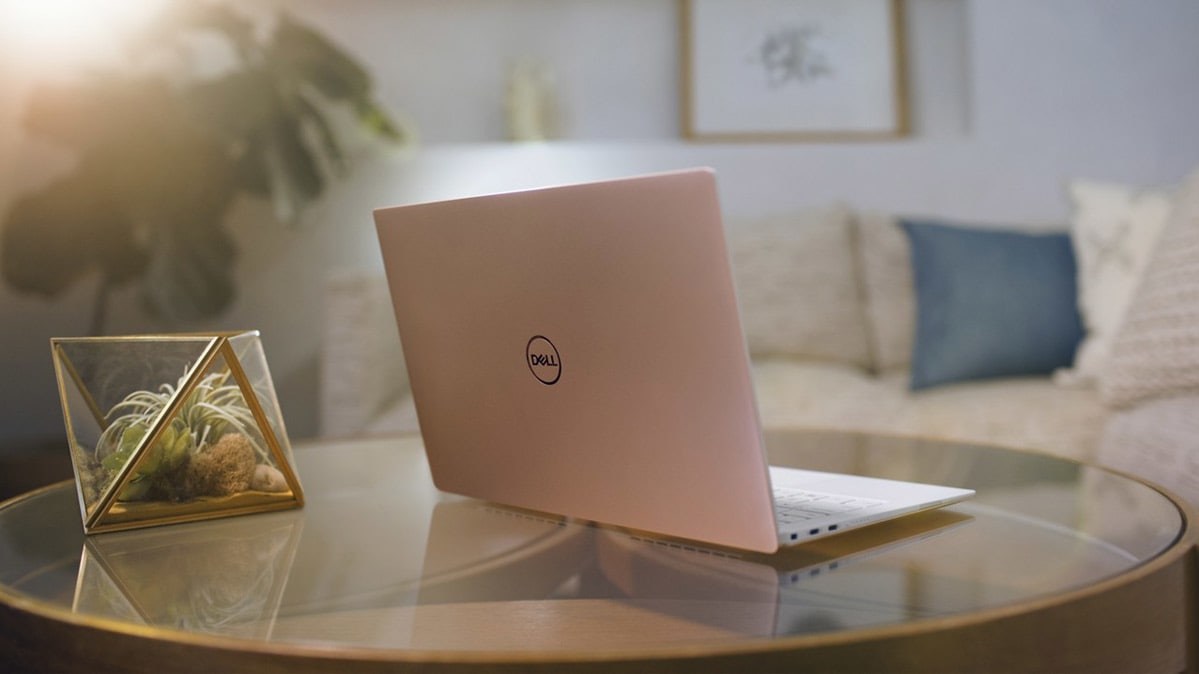 Dell has just revealed its lineup of Black Friday sales. As you might expect, there are plenty of laptops to choose from, including lower-end workhorses fine for surfing the web and everyday office productivity and higher-end models that score well in our ratings.
The deals will be available on Dell's website and by phone (800-BUY-DELL). Like other retailers, Dell will stagger the times when the offers go live. There are "doorbusters" scheduled throughout Thanksgiving Day and Black Friday.
More on Laptops and Holiday Shopping
We've taken the time to highlight some of the more interesting deals, but there's always a chance Dell could put other laptops on sale during the Black Friday weekend, so stay tuned.
The curated list below—organized by East Coast starting times—will give you a better idea of what to expect and help you decide whether to go to Dell's website before you have your second serving of turkey.
Thanksgiving Day
10 a.m.
Inspiron Chromebook 11 2-in-1, $200
Walmart and others currently have this model on sale for around $230, a good bit less than Dell's claimed $280, but this is still a nice deal. It's an 11.6-inch Chromebook, which means a laptop that runs Google's Chrome OS instead of Windows. Intended for people with very light computing needs, it's fine for browsing the web and using web apps like Google Docs. It's not ideal for gaming, video editing, and other taxing work, though, because it has a lower-end Intel Celeron processor, 4GB of memory, and 32GB of eMMC storage (similar to solid-state, but slower). On the plus side, the Chromebook has a 2-in-1 design, so the display can be folded around to be used more like a tablet. You can also prop the unit up in "tent mode" to share the screen with family and friends. We haven't tested this specific model, but other Dell Chromebooks have done well in our ratings.
12 p.m.
XPS 15, $1,400
Other retailers sell this high-end 15.6-inch laptop for around $1,700, so this is a good deal—and good deals on high-end laptops are rare. It's unclear whether the model is identical to the model we tested, but odds are they're very close in performance. Both have a fast, latest-generation Intel Core i7 processor, 16GB of memory, and a 512GB solid-state drive. That's enough horsepower to handle just about any task you throw at it, including mainstream gaming (though not necessarily at the highest settings). The laptop in the deal "only" has a full HD display, but that's okay because higher-resolution 4K displays reduce battery life.
A 13.3-inch version of the XPS will go on sale at 10 a.m. on Nov. 23 (see below).
6 p.m.
Inspiron 11 3000, $120
This 11.6-inch laptop—currently priced at $140 to $200—has 4GB of memory and 32GB of eMMC storage. And, unlike the model we tested, it features an AMD processor instead of one from Intel. Regardless, those are modest specs, sufficient for everyday tasks like web browsing and office productivity but not much beyond that.
8 p.m.
G5 15, $1,000
Dell's G series laptops are aimed at mainstream gamers—people who want to play Fortnite or Overwatch but not necessarily at the very highest settings. Because this specific combination of specs—the latest-generation Intel Core i5 processor, 8GB of memory, a 1 terabyte hard drive, and a dedicated Nvidia graphics card—is difficult to find at other retailers, it's hard to fully evaluate the deal. But we tested a $1,000 version of this model earlier this year and found it to be a solid performer.
Dell also has a few Alienware gaming laptops for sale during Black Friday, but those are primarily marketed at hardcore gamers who demand the absolute best performance. We recently tested the Alienware 15 R4 and it performed well. Models like these typically retail for close to $2,000, and Dell has them priced closer to $1,500 during its Black Friday sale.
9 p.m.
Inspiron 14 5000 2-in-1, $350
This 14-inch 2-in-1 convertible is available at retailers like Walmart for around $480, which is the same price Dell lists. The "5000" in the name implies slightly better specs relative to the company's "3000" models, but this option is still on the lower end of things with an Intel Core i3 processor, 4GB of memory, and a 128GB solid-state drive. Other 2-in-1 Inspirons have done okay in our ratings, but we haven't tested this specific model.
Black Friday
8 a.m. ET
Inspiron 11 3000 2-in-1, $150
A 2-in-1 variant of the Inspiron 11 3000 above, this model typically sells for closer to $300. The specs are the same as those on the model on sale the day before, including the 11.6-inch screen and modest core components. But in this case, you can bend the screen around to use the device more like a tablet or prop it up like a tent.
10 a.m.
XPS 13, $1,300
The specs are very similar to the 15-inch XPS above (except for the size of the full HD display). Other retailers have this model listed for around $300 more.
11 a.m.
Inspiron 14 3000, $130
A 14-inch version of the Inspiron 11 3000 above, this model is currently hard to find in stores. But according to data from the market research firm Gap Intelligence, it's been sold for most of the year for a bit more than Dell's claimed retail price of $230. The laptop has an Intel processor instead of the the 11-inch model's AMD option, but it's a lower-end Celeron processor. That's fine, but certainly not among the fastest processors available. Other specs include 4GB of memory and 32GB of eMMC storage.
Noon
Inspiron 15 5000, $530
This laptop currently sells for nearly $70 more. It's essentially a 15-inch variant of the Inspiron 11 3000 above but with more powerful specs (as implied by the 5000 in the name). Here you'll find the latest-generation Intel Core i5 processor, 8GB of memory, and a 1TB hard drive. When we tested a similar model, it did well in our ratings.
2 p.m.
Inspiron 15 3000, $230
That price is about $100 less than other retailers are now offering for this 15.6-inch version of the Inspiron 11 3000. It, too, has modest specs, including a lower-end Intel Pentium processor, 4GB of memory, and a 500GB hard drive. When we tested a similar 15-inch Inspiron, it did well in our ratings.
Consumer Reports is an independent, non-profit organization dedicated to helping consumers. We make it easy to buy the right product from a variety of retailers. Clicking a retailer link will take you to that retailer's website to shop. When you shop through retailer links on our site, we may earn an affiliate commission – 100% of the fees we collect are used to support our mission.
Learn more.
Our service is unbiased: retailers can't influence placement. All prices are subject to change.