When you shop through retailer links on our site, we may earn affiliate commissions. 100% of the fees we collect are used to support our nonprofit mission.
Learn more.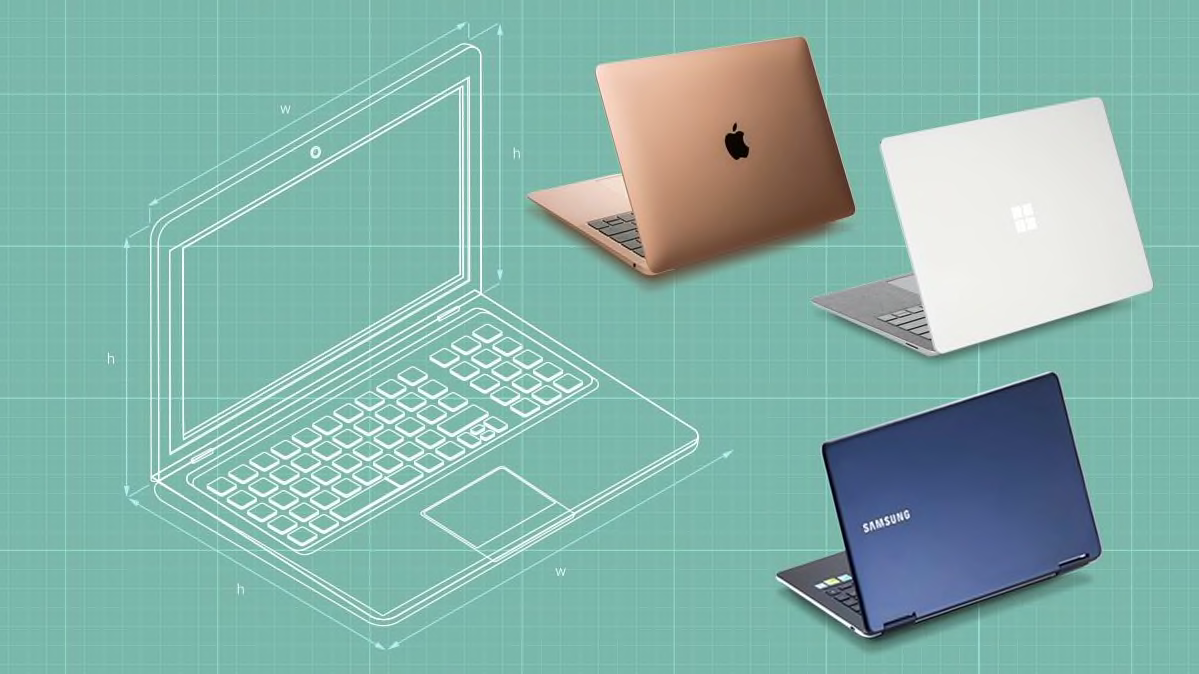 If you've never put much thought into the ergonomics of laptops, that's okay. Until recently, you might not have imagined logging hour after hour of work at the kitchen table, either.
But now that many Americans are toiling away at home to protect themselves from the coronavirus pandemic, folks are learning to appreciate the utility of a well-designed keyboard and track pad.
Why should it take a million little swipes to scroll to the bottom of a web page? Human hands and wrists weren't designed for that kind of stress.
"If something is ergonomic, it has design features that allow it to be used safely, comfortably, effectively by a wide range of people," says Carolyn M. Sommerich, Ph.D., an associate professor at Ohio State University's Engineering Laboratory for Human Factors/Ergonomics/Safety in Columbus.

For that reason, every laptop we test at Consumer Reports gets an ergonomics score, based on the comfort and convenience levels of various features.
"Comfort applies both to visual aspects and physical touch," says Antonette Asedillo, who oversees CR's laptop testing. "That might include how legible the keyboard letters are in dim light, the size and spacing of the keys, and how cramped the touchpad is."
We also look at how keys commonly used for editing documents (Home, Page Up, Page Down) are grouped together and whether you need to first type an Alt or Option key to activate certain functions. You shouldn't need a black belt in Brazilian jiujitsu simply to type a question mark.
We note if a laptop has a dedicated number pad, too.
"Depending on the work you do," Sommerich says, "that can make life a lot easier for you, instead of trying to type numbers on the top row of the keyboard."
In other words, a laptop that does well in our ergonomics tests is a laptop that is likely to serve you well.
Right now, there are more than 90 laptops in our ratings, ranging from tiny travel companions such as the Microsoft Surface Go to powerful 17-inch models like the Asus ROG Strix. The following options—in order of size, from smallest to largest—rank among the best for ergonomics.
Microsoft Surface Laptop 3
The keyboard is well-laid-out and comfortable, with large backlit keys visible even in the dark. The track pad is large and responsive, a rare combination in a 13-inch laptop. And the touch-screen display doesn't wobble when you press it.
While all that adds up to an Excellent ergonomics score from our testers, the model doesn't have a dedicated number pad, which may be a problem for spreadsheet jockeys.
Looking beyond ergonomics, the model has an Intel Core i5 processor, 8 gigabytes of memory, 256GB of solid-state storage, and 13-hour battery life. Unless you plan to do a lot of gaming or high-resolution video editing, that's plenty of muscle to do a good job.
Apple MacBook Air (2019)
The backlit keys are large and legible, even in the dark, and the track pad ranks among the largest in our ratings. That's handy because macOS serves up lots of touch-and-swipe gestures, allowing you to zoom with a pinch and access useful calendar, reminder, and weather widgets by swiping right to left with two fingers.
And while this laptop doesn't have a touch screen (consider an iPad for that), the build quality keeps the screen from wobbling as you type—even if you're perched at an awkward angle.
If there's one quibble from our testers, it's that the small, black, unlabeled power button can be difficult to locate in the dark.
Here again, the specs are fine for most jobs: an Intel Core i5 processor, 8GB of memory, 128GB of solid-state storage, and 11-hour battery life.
Lenovo Flex
Our testers praise this laptop's large backlit keyboard, spacious track pad, and unwobbling 14-inch touch screen, which can be folded backward on its hinge for use as a tablet or kickstand.

Like with the MacBook Air, however, the Flex's power button is small and difficult to locate along the side of the device.
As for specs, the Intel Core i5 processor, 8GB of memory, 256GB solid-state drive, and 11-hour battery life put the laptop on a par with the others on this list.
Samsung Notebook 9 Pen
People with larger hands may appreciate the inherent benefits of a 15-inch model like this: The keyboard and track pad both benefit from the extra real estate.
Yet again, the placement of the power button is not ideal.
The machine packs lots of punch, though. The specs include an Intel Core i7 processor, 16GB of memory, 1 terabyte of solid-state storage (quite rare on a laptop), 8 hours of battery life, and a dedicated Nvidia graphics card. In short, there's not much this laptop can't handle with ease, including demanding video games.
Acer Nitro 5
At 17.3 inches, this model has a keyboard large enough to include a dedicated number pad. It's backlit, too, but the figures all shine red, which is the tip-off that this is a gaming laptop.
In addition to amped-up design—sharp angles and bold, aggressive colors—that means powerful specs: an Intel Core i5 processor, 8GB of memory, 512GB of solid-state storage, 9-hour battery life, and a dedicated Nvidia graphics card.
Weighing in at 5.7 pounds, the Nitro 5 is not quite as portable as the other laptops on this list, but, hey, think of it as yet more incentive to huddle in place.