When you shop through retailer links on our site, we may earn affiliate commissions. 100% of the fees we collect are used to support our nonprofit mission.
Learn more.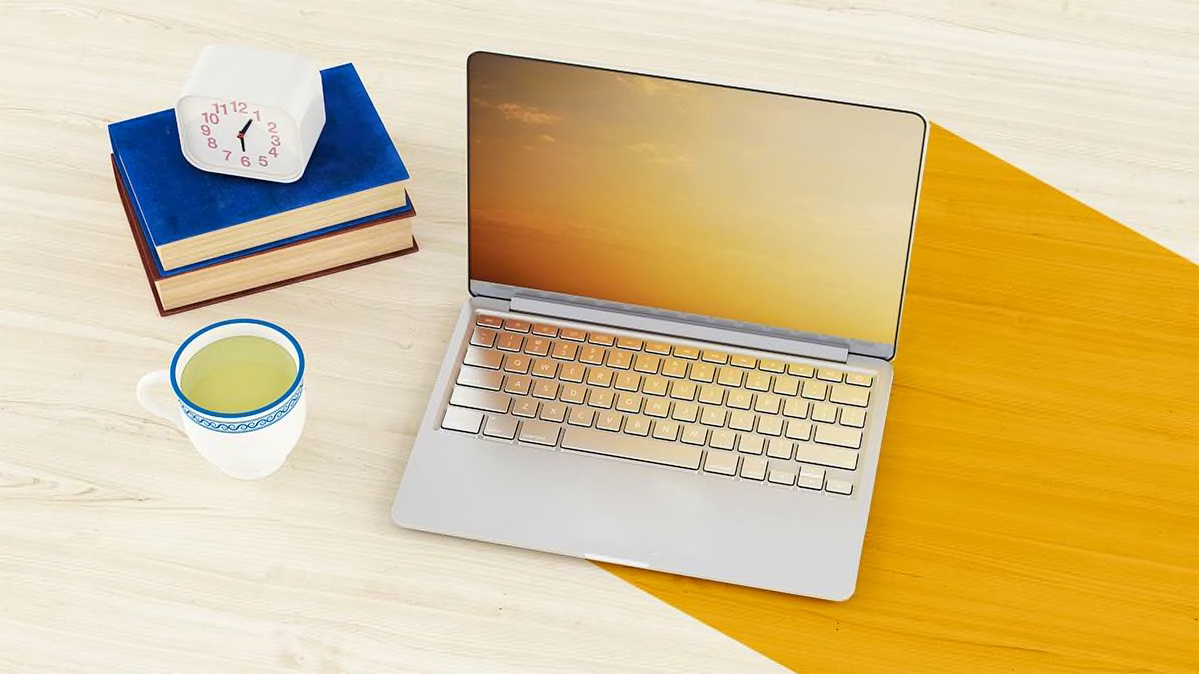 Laptops are going two directions in 2019: Anyone who wants a laptop that pushes performance and design boundaries should be able to find one—for a premium price. And the majority of laptop shoppers who want a mainstream workhorse will find improved performance and some innovation at low- to mid-range prices, say, around $500.
The particulars on 2019 models will become clearer at CES, the huge consumer technology trade show held in Las Vegas each January, with companies such as Dell, HP, and Lenovo showing off their lineups.
However, we already know about some major developments for 2019, including a fresh attempt at the Always Connected PC (a great-sounding idea that fizzled in 2018); new competition in the chip market that could drive down prices for consumers; and at least one idea for making laptops even thinner—for shoppers who think that today's half-inch-thick models look bloated.
Here are more details on what to expect in the new year.
Always Connected PCs, Take 2
Heading into 2018, one of the most anticipated events in the world of laptops was the launch of the Always Connected PC.
These were laptops that promised 20-plus-hour battery life and seamless 4G LTE wireless connectivity thanks to their use of Qualcomm's Snapdragon processor, which was originally designed for smartphones. The earliest models, including the HP Envy X2 and Asus NovaGo, largely delivered on these promises, but their performance—how smoothly they carried out tasks like browsing the web and running productivity-focused apps, such as spreadsheets—was so poor they ranked near the very bottom of our ratings.
"Never mind how many tabs you could have open in Chrome, I was having trouble just using Word and Excel," says Avi Greengart, research director of consumer devices at research firm GlobalData, describing his experience with early models. "This is core stuff that has to work or it's a nonstarter."
The Lenovo Yoga C630, an Always Connected PC introduced in November, used a higher-performing Snapdragon chip, and it outperformed the HP and Asus models in CR testing—but was still much slower than laptops with Intel's Core processors.
Looking ahead to 2019, Qualcomm is asking laptop companies to give Always Connected PCs another shot. In December, it showed off a new processor, the Snapdragon 8cx, that is supposed to provide Always Connected PCs with much better performance.
If that's true, these laptops may become attractive products—at least for some consumers.
"If you want to do gaming or other demanding work, the Always Connected PC may not be for you," says Carolina Milanesi, principal analyst at Creative Strategies, a market research firm. "But if you are mobile and want something that gets you through the day, this might eventually be an option."
More Choice in Midpriced Laptops
There's good news if you're looking to spend in the ballpark of $500 for a laptop in 2019: There will be even more of these laptops to choose from, and many will have all the performance people need for watching movies, using spreadsheets, and doing other everyday tasks.
"They're workhorses," Milanes says of midpriced laptops. "They don't look like anything special but they get the job done."
In 2019, these laptops will typically use Intel Core processors and provide 4GB to 8GB of memory. For storage, they'll include a bigger (but slower) hard disk drive or a smaller (but faster) solid-state drive for storage.
What's new is that those SSDs may not be as small anymore.
According to Richard Fisco, an electronics testing manager at Consumer Reports, most consumers should have at least 256GB of storage to accommodate applications and large files such as videos and photos.
In 2018, quite a few laptops with SSDs only provided 128GB of storage. However, the drives dropped in price toward the end of the year, and in 2019 consumers may see more laptops that provide 256GB SSDs, without any big increases in price.
Laptop prices could even drop because of competition in the chip market.
Intel dominates computer-chip manufacturing, but one rival, AMD, made big inroads in desktops in 2018 with its Ryzen chips. Like Intel Core processors, the Ryzens were multicore processors capable of fast performance with many applications—but there was one big difference. Some desktops with Ryzens cost $200 less than comparable Intel computers.
Only limited quantities of Ryzen laptop processors were available in 2018, but that could change in 2019.
"They've definitely made headway when it comes to desktops," says Dustin Downs, an analyst at research firm Gap Intelligence. "They've actually taken share from Intel just in terms of retail shelf space. If there's a bunch of support from PC makers at CES, that'll be telling."
Coming into 2019, Intel is not talking about price cuts, but about increases in performance. The company told analysts in December that its next-generation processors (codenamed "Sunny Cove") will debut in 2019, and will bring with them key performance boosts, including to on-board graphics. That means better gaming performance in thin, light laptops. (Committed gamers would still want computers with separate GPUs, or graphics processing units.)
A few consumers who really want to save money could end up skipping laptops altogether, Milanesi says. They may decide to experiment just using a smartphone, plus a smart speaker equipped with a screen, such as the Amazon Echo Show or Google Home Hub.
"There's a lot of blurring that I think is going to be very interesting," she says.
If your computing needs are really modest, you could use one of the voice-activated devices to do things many people use laptops for—fetching tomorrow's weather, giving them a rundown of your local news headlines and sports scores, and reminding them about a kid's after-school basketball practice.
Then, you'd use the smartphone for web searches, social media posts, and other tasks that require a keyboard.
That combination might not sound appealing to the majority of people, she points out, but it would actually improve performance for the many consumers who currently have a smartphone as their sole computer.
Selling Style at the High End
This past year saw the release of a handful of laptops with unusual designs, and that's a trend that's likely to continue in 2019—at least among higher-end laptops. (The models discussed below all start at about $1,200.)
For instance, in November, Lenovo released a two-in-one convertible called the Yoga Book C930 that had an electronic ink display—similar to what you'd find in a dedicated e-book reader—instead of a physical keyboard. That helped keep the laptop less than 0.4 inches thick.
Then there's HP, which in October released the Spectre Folio, a two-in-one covered entirely in leather. The leather doesn't have any impact on performance, but that's not the point.
"Laptop makers will try to stand out from their competitors with stuff like the Folio," says Downs, the Gap Intelligence analyst. "It's like, 'Here's more justification to spend more than $1,000 on a laptop that is otherwise similar to others on the market.'"
What sorts of fresh designs could be on the way? Companies including LG continue to push the limits of thinness and light weight—the 2.1-pound LG Gram did very well in our ratings in 2018, while relative PC newcomer Huawei performed a neat trick with its Matebook X Pro—the webcam is hidden in the keyboard, and users press a key to make it pop out.
And then there's Apple, once known for design innovation and still known for its highly loyal customers. Mac laptops are among the most expensive in our ratings, and it's unlikely that we'll see any significant hardware changes in 2019 given that the redesigned MacBook Air was released just a few weeks ago.
"They gave consumers exactly what they had been asking for for the last three years, namely a better display and more modern design with thinner bezels," says GlobalData's Greengart.
Instead, Apple users can look forward to continued tweaks to macOS, bringing some of the simplicity of iOS to the laptop.
"The biggest story for the Mac will be on the application side of things," says Milanesi, pointing out that developers can now more easily make their iOS apps work on Apple's computers. "What people want is a consistency between experiences, so the ability to run the same app that can take advantage of different platforms will be very important."
For instance, the company's new News and Stocks apps for macOS are effectively mobile apps running in the desktop operating system.