When you shop through retailer links on our site, we may earn affiliate commissions. 100% of the fees we collect are used to support our nonprofit mission.
Learn more.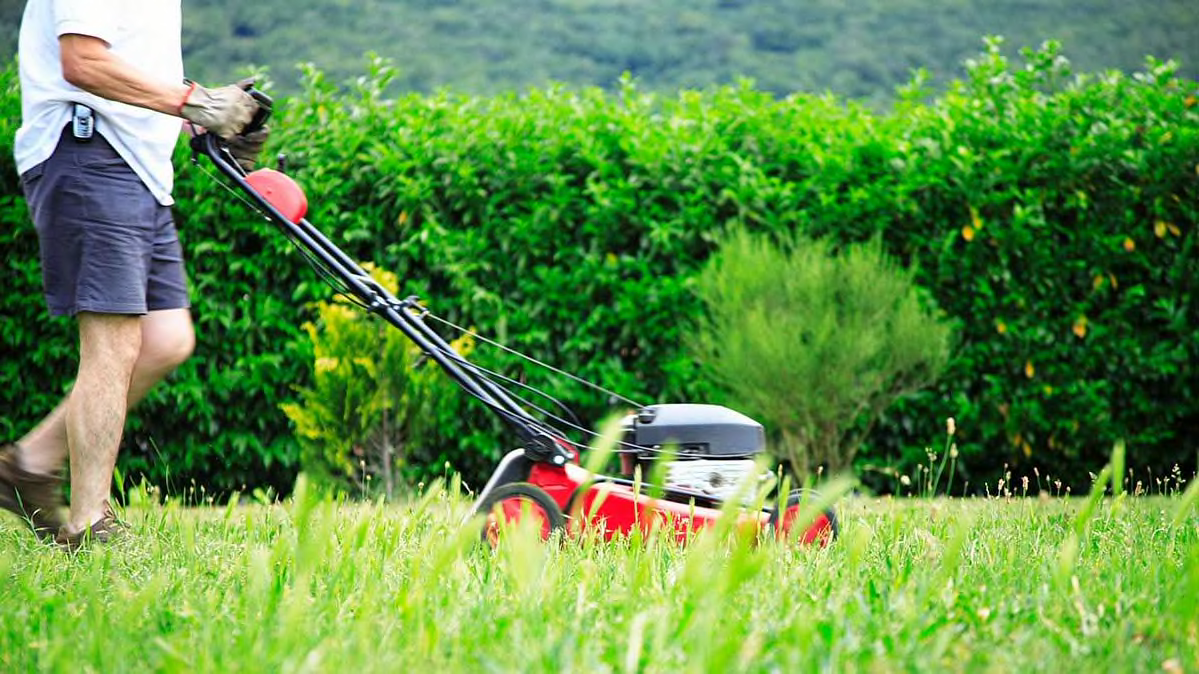 If you have a small yard, most lawn mowers are overkill. You'll save time, money, and probably some frustration by going with a simpler machine than a self-propelled or riding mower.
"If you have less than 1⁄4 acre of grass to cut, I tell people to stick to a push mower," says Consumer Reports test engineer Dave Trezza, who oversees lawn mower testing. "They're cheaper, there are fewer bells and whistles, and there are fewer parts that can break."

Trezza says it takes about half an hour to cut a 1⁄4-acre yard, and that's about how long most people can use a push mower before fatigue sets in.
If you have a slightly bigger yard, or one with hills—or if it's a struggle for you to push a mower—you may want to step up to a self-propelled mower—a more complex and expensive type of walk-behind mower. Self-propelled mowers have a drivetrain that powers the wheels, making them quite a bit easier to push while mowing. But they're not worth the extra cost if you have a postage stamp of green to groom.
"Avoid a self-propelled mower for a small yard for the same reason you wouldn't buy an all-wheel-drive car in Florida," Trezza says. "It'll work fine, but it's more than you need and just adds to the cost."
This year, CR tested nine new push mowers, and our engineers noted features such as dual-blade cutting systems, designed to improve mulching, and wider cutting decks, which reduce the amount of time you'll spend mowing. And the best battery-powered models now cut grass as well as their gasoline-fueled rivals.
Considering a battery-powered mower for your ¼-acre yard? Know that the biggest limitation we've seen is run time. Our testing shows that most cut about ⅓ of an acre on a single charge, but run times and the associated area you can cut per battery charge can vary widely based on grass height, density, and more.
Most battery mowers get 30 to 45 minutes on a single charge, though a few self-propelled models can go for up to an hour. A handful of push mowers—especially those with small batteries—poop out in less than 25 minutes. To get the best run times out of your electric mower, cut the lawn on a weekly basis.

How CR Tests Lawn Mowers and Tractors
To get you ratings and reviews of the latest models by early spring, our testers travel to Florida to conduct tests in late winter at grounds we maintain year-round. We plant 1,800 pounds of grass seed (predominantly annual rye, prized for its dense growth). We cut 500,000 square feet of grass in three modes—mulching, side-discharging, and bagging a total 3,000 pounds of clippings. We cover level turf, slopes, and in ditches to get a feel for each and every model. We also review the convenience features on every model we assess.
The Overall Score for each model in CR's mower ratings incorporates all that performance data, along with predicted reliability and owner satisfaction ratings from our latest member surveys. The surveys leverage data on more than 64,000 lawn mowers and tractors that members purchased between 2009 and 2019.
Not sure what kind of mower you want? Start with our lawn mower buying guide. CR members can browse our comprehensive ratings of more than 100 lawn mowers, including over 30 push models from brands such as Black+Decker, Craftsman, Cub Cadet, Echo, Ego, Honda, Husqvarna, Toro, and Troy-Bilt.
CR members with digital access can read on for ratings and reviews of the 11 best battery- and gas-powered push lawn mowers for small yards. Each one on the list cuts well, is easy to maneuver, and won't hog storage space.
Finding the Perfect Lawn Mower
Is your lawn mower failing to make the cut? On the "Consumer 101" TV show, Consumer Reports expert John Galeotafiore explains to host Jack Rico how to find the best mower for your needs.