When you shop through retailer links on our site, we may earn affiliate commissions. 100% of the fees we collect are used to support our nonprofit mission.
Learn more.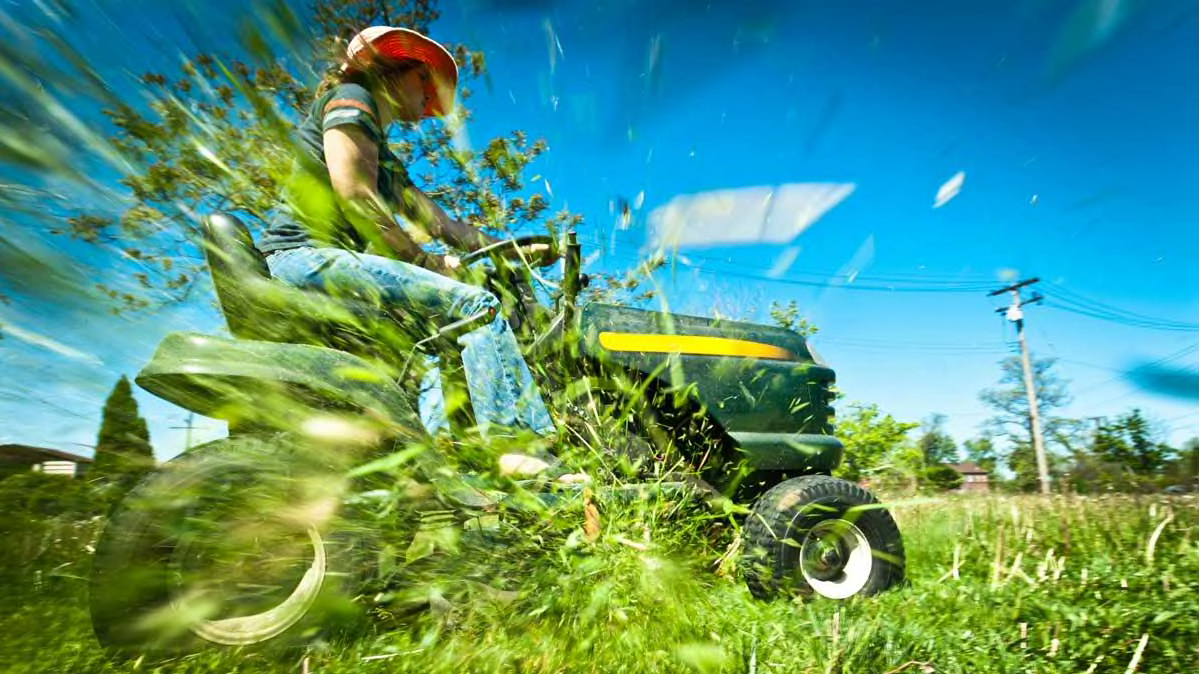 Riding mowers are generally the way to go for lawns of half an acre or more. And your options fall into one of three broad categories.
There are rear-engine riders, which are the smallest and are usually built with a 30-inch cutting deck. They also tend to be cheapest and are a smart choice if you have limited storage space.
Traditional lawn tractors feature a 42-inch cutting deck and typically top out around 4 to 5 mph. They also tend to be more stable than zero-turn-radius (ZTR) mowers on hills.

ZTRs are sized like tractors, but instead of a steering wheel most have lever-arms for turning and navigation. ZTRs can turn in place, nimbly maneuver around obstacles such as trees, and reach a higher top speed than tractors. And they're generally more expensive than tractors.
"Yards with obstacles like fences and flower beds will be easier to cut on a ZTR mower, but if you have hills a tractor might be a better option," says Frank Spinelli, CR's test engineer for lawn mowers. "Tractors also have more versatility with accessory attachments, such as snow blowers, tow carts, and de-thatchers."

How CR Tests Lawn Mowers and Tractors
To get you ratings and reviews of the latest models by early spring, our testers travel to Florida to conduct tests in late winter at grounds we maintain year-round. We plant 1,800 pounds of grass seed (predominantly annual rye, prized for its dense growth) and spread 500 pounds of fertilizer. We cut 450,000 square feet of grass in three modes—mulching, bagging, and side discharging—covering level turf, slopes, and ditches to get a feel for each and every model. We also review the convenience features on every model we assess.
The Overall Score for each model in CR's mower ratings incorporates all of that performance data, along with predicted reliability and owner satisfaction ratings from our latest member survey. The survey leverages data on more than 43,916 lawn mowers and tractors that members purchased between 2008 and 2018.
CR members can read on for ratings and reviews of the nine best lawn tractors, ZTR tractors, and rear-engine riders on the market right now. You'll find models from Cub Cadet, John Deere, Ryobi, and Toro.
Note: For models with noise-at-ear ratings of Fair or Poor, we recommend you use hearing protection.
To see even more options, including models with wider cutting decks, check out our complete riding mower ratings.