When you shop through retailer links on our site, we may earn affiliate commissions. 100% of the fees we collect are used to support our nonprofit mission.
Learn more.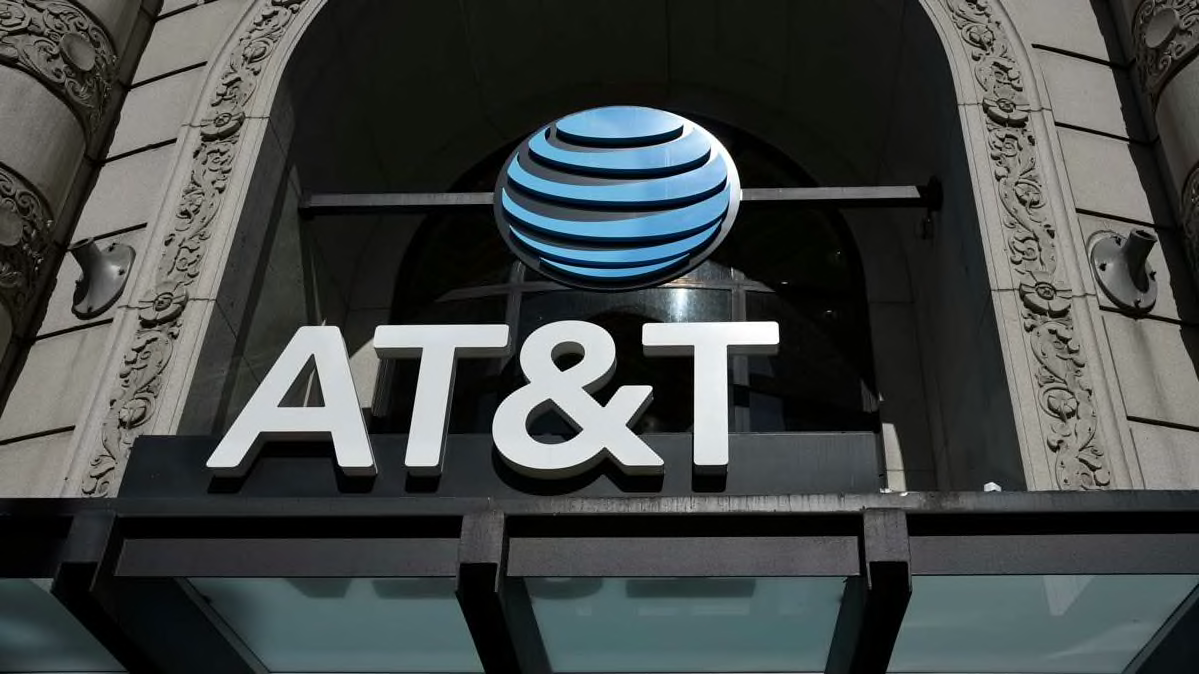 Millions of AT&T customers who thought they were paying for "unlimited" data—only to see their speeds get dramatically cut after they used a few gigabytes—might be getting some money back from the carrier.
AT&T will pay $60 million to settle a Federal Trade Commission complaint filed in 2014 over the company's throttling practices. The FTC charges that while AT&T promised its customers unlimited data, it didn't adequately disclose that data speeds could be slowed to the point where common smartphone applications, such as web browsing and video streaming, would be difficult, if not impossible, to use.
"AT&T promised unlimited data—without qualification—and failed to deliver on that promise," Andrew Smith, director of the FTC's Bureau of Consumer Protection, said in a statement. "While it seems obvious, it bears repeating that internet providers must tell people about any restrictions on the speed or amount of data promised."
More on Smartphones & Wireless Carriers
In recent years, as unlimited data plans have grown in popularity, the practice of throttling data speeds, or deprioritizing some customers, has become common. All four of the major carriers use it, to some extent, to manage their network traffic. Generally, cheaper monthly plans let you use less data before throttling kicks in than more expensive plans.
But, by today's standards, the throttling practices referenced in the FTC complaint were extreme.
In 2011, AT&T would begin throttling speeds for unlimited-plan customers after they used as little as 2 gigabytes of data in a billing period, the FTC says. As of October 2014, the practice affected more than 3.5 million customers.
In a statement, AT&T says that, while it's been years since it has throttled traffic in the way the FTC describes, "we believe (the settlement) is in the best interests of consumers."
Transparency for Consumers
Consumer advocates note that the settlement has been a long time coming. AT&T had tried to fight the complaint in court, arguing that the FTC didn't have jurisdiction, but the Ninth Circuit Court of Appeals ruled in the FTC's favor last year, allowing the complaint to proceed.
The settlement is especially important today, given the lack of nationwide net-neutrality protections and the ability of internet service providers to block and slow consumers' internet access, says Jonathan Schwantes, a senior policy counsel for Consumer Reports.
"At the bare minimum, the FTC should be able to hold companies to their word about when and how they're going to engage in these practices," he says.
As part of the settlement, AT&T is barred from making any statements about the speed or amount of mobile data it provides—including calling it "unlimited"—unless it also discloses any relevant restrictions.
The FTC further specifies that those disclosures must be "prominent, not buried in fine print or hidden behind hyperlinks."
The $60 million in settlement money will be deposited into a fund that AT&T will use to provide partial refunds to current and former customers who signed up for unlimited plans before 2011 and were throttled by the carrier.
Consumers do not need to submit a claim. The FTC says current AT&T customers will automatically receive a bill credit, while former customers will get a check for the amount owed.
Given that millions of people were affected, it's unlikely the individual refunds will amount to much.
How Much Does Your Carrier Throttle?
All major carriers throttle traffic to some extent. These are their current practices for their unlimited plans. Note that the details might vary.
AT&T: Sign up for the most basic level, Unlimited Starter, and the carrier reserves the right to slow your data whenever the network is busy.
If you jump up to the next level of service, Unlimited Extra, AT&T says it won't throttle you until you use 50GB of data during a billing cycle.
Oddly, the carrier's most expensive plan, Unlimited & More Premium, which throws in a premium TV service, such as HBO, and HD streaming, has a throttling threshold of 22GB.
Sprint: Sprint, like AT&T, offers a few unlimited plans. But, unlike AT&T, the throttling threshold is the same for all of them. Hit 50GB during a given month and Sprint will slow your data to 3G speed. That might not be great for streaming, but it will at least let you check your email and run basic apps.
T-Mobile: Sign up for the budget-oriented service, called Essentials, and T-Mobile reserves the right to lower your data speeds in favor of others' during periods of high demand. And, if you use 50GB or more in a given month, your speeds may be slowed even more.
But, if you sign up for either of T-Mobile's more traditional plans—Magenta or Magenta Plus—the company says it will slow your speeds only if the network is busy and you use more than 50GB of data in a month.
Verizon: This carrier offers four levels of unlimited service; each with a different throttling threshold. Sign up for the cheapest, Start Unlimited, and Verizon warns that you may temporarily experience slower speeds when the network gets busy.
With the next tier of service, Play Unlimited, that slowing won't kick in until you reach data usage of 25GB per line. Do More Unlimited customers have a 50GB-per-line threshold, while people who pay for Get More Unlimited service won't experience a slowdown until they hit 75GB per line.