When you shop through retailer links on our site, we may earn affiliate commissions. 100% of the fees we collect are used to support our nonprofit mission.
Learn more.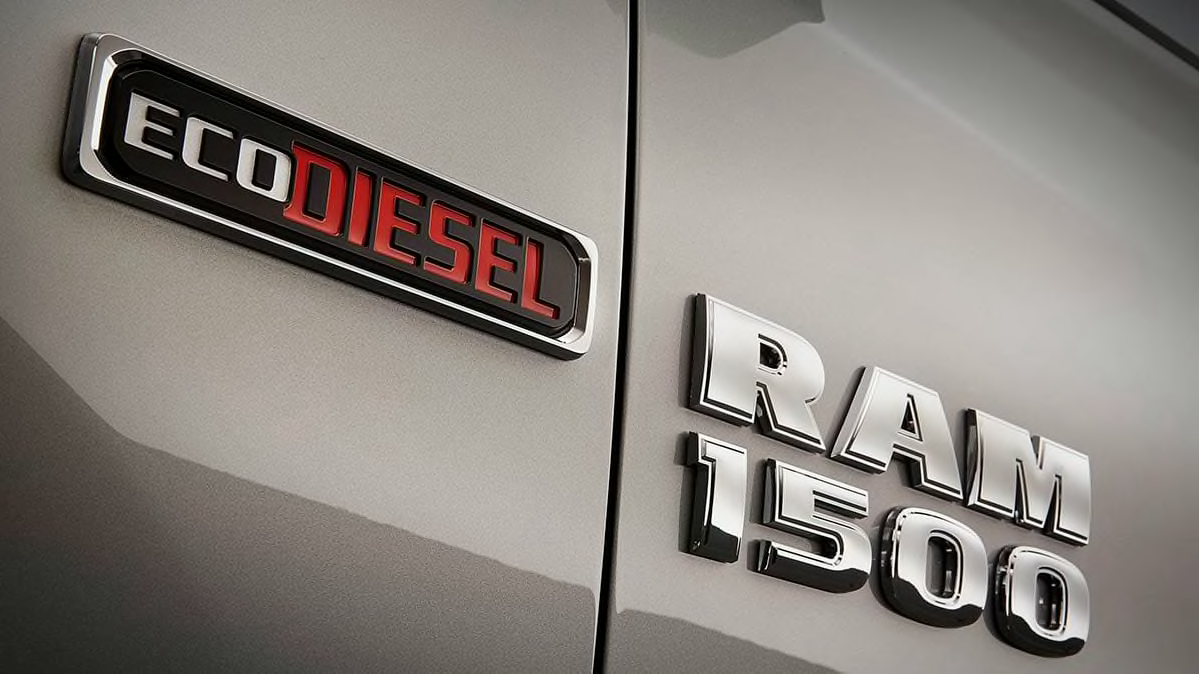 As part of a class-action lawsuit settlement, some owners of Ram and Jeep vehicles with diesel engines will get more than $3,000 to make up for faulty emissions controls.
"This agreement accomplishes our goals of holding FCA [Fiat Chrysler Automobiles] and Bosch accountable for their diesel emissions cheating, and of compensating consumers while protecting our environment," Elizabeth Cabraser, the lead attorney for the plaintiffs, said in a written statement. "Eligible class members can begin the claims process."
Vehicle owners have 21 months from today to submit a claim, and two years from today to complete the repair and receive compensation. More information is available on the Fiat Chrysler Ecodiesel Settlement website.
The affected vehicles are 2014 to 2016 Ram 1500 pickup trucks and Jeep Grand Cherokee SUVs equipped with 3.0-liter EcoDiesel engines. In addition to cash compensation, there's a software update to make sure the vehicles comply with clean-air regulations. Fiat Chrysler will also provide extended warranties that cover up to 10 years or 120,000 miles (whichever comes first) on the emissions modifications.
The agreement, negotiated by plaintiffs' attorneys with Fiat Chrysler and Bosch, the German parts supplier, was announced in January and approved today by a federal judge in California.
The software update was approved by the Environmental Protection Agency and the California Air Resources Board.
Consumers who owned the vehicles Jan. 12, 2017, and still had them as of April 15, 2019, are eligible for the full compensation payments of $3,075. Lease holders can claim $990. If there's more than one owner, the partial owners will get $2,460, the agreement says.
The estimated total cost of owner compensation, extended warranties, and environmental mitigation to FCA is about $400 million. Bosch, an FCA supplier, will pay an additional $27.5 million. FCA will also pay a $305 million penalty for violating the Clean Air Act and California law.
"The settlements contain no findings of wrongdoing, nor admission of any wrongdoing, by FCA," the automaker said in a statement. "The updated software does not affect average fuel economy, drivability, durability, engine noise, vibration, or other driving characteristics of the vehicles."