When you shop through retailer links on our site, we may earn affiliate commissions. 100% of the fees we collect are used to support our nonprofit mission.
Learn more.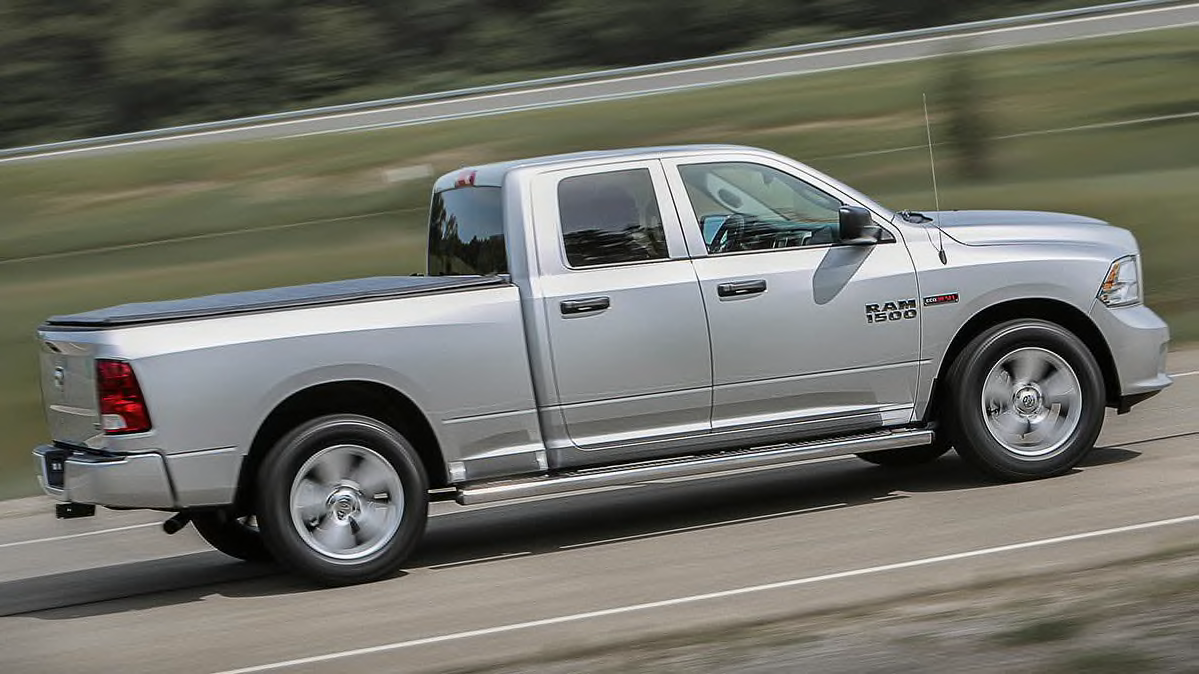 Fiat Chrysler Automobiles (FCA), the parent company of Jeep and Ram, will pay $800 million to settle claims that its diesel pickup trucks and SUVs cheated on emissions tests. The automaker says it admits no wrongdoing as part of this settlement.
According to the federal Environmental Protection Agency (EPA), the FCA vehicles used software that turns off emissions controls when the vehicles aren't undergoing lab tests. With the controls off, those vehicles allegedly emitted much higher levels of nitrogen oxides, a smog-forming gas that can cause respiratory illness, the EPA says.
Owners of the roughly 104,000 vehicles affected, which include 2014-2016 Ram 1500 pickup trucks and Jeep Grand Cherokee SUVs with 3.0-liter EcoDiesel engines, will get an average of $2,800 in compensation from the settlement, and their vehicles will be recalled in order to get an engine software update.
The plaintiffs were seeking closer to $5,000 each in compensation, and the original total amount sought by plaintiffs and government agencies was around $4 billion, said Shannon Baker-Branstetter, senior policy counsel for energy and environment at CR.
"This settlement is significantly lower," she said. "But it does recall the vehicles, and if the software fix is successful and completed in a timely manner, the ongoing damage to customers and the environment will be mitigated going forward."
The software update, approved by both the EPA and the California Air Resources Board (CARB), will make sure the affected vehicles comply with emissions standards. FCA says the software update "will not affect average fuel economy, drivability, durability or refinement."
In addition, owners will get an extended warranty on all parts and systems affected by the software update, the settlement states. No physical modifications will be made to vehicle hardware.
As for financial compensation, the actual amount for individuals will vary based on whether the vehicle is owned or was leased, or if it has since been sold. For example, someone who owned an affected vehicle on Jan. 12, 2017, and who completes the software update will receive $3,075, according to the Plaintiffs' Committee for Fiat Chrysler-Dodge-Jeep EcoDiesel Litigation.
FCA said that the total cost of owner compensation, extended warranties, and environmental mitigation is estimated at $400 million. Bosch, an FCA supplier, will pay an additional $27.5 million. FCA also will pay another $400 million in total to the EPA, the U.S. Department of Justice (DOJ), CARB, all 50 states, and the U.S. Customs and Border Protection (CBP).
"Fiat Chrysler deceived consumers and the federal government by installing defeat devices on these vehicles that undermined important clean air protections," EPA Acting Administrator Andrew Wheeler said in a statement. "Today's settlement sends a clear and strong signal to manufacturers and consumers that EPA will vigorously enforce the nation's laws designed to protect the environment and public health."
More Diesel Scrutiny
In addition to compensating owners, the penalties FCA agreed to pay should be spent on efforts to protect the environment, according to David Cooke, senior vehicles analyst at the Union of Concerned Scientists. "Any penalties for violating the Clean Air Act should be spent on mitigation of the extra emissions these vehicles caused, which means reducing smog-forming pollution nationwide," he said. Decisions on how to spend that money "should be done at the local level by listening to the communities most affected by this pollution."
For example, FCA's settlement with CARB requires a payment into California's Air Pollution Control Fund, which supports research and efforts to reduce air pollution. According to CARB, FCA's settlement also requires the company to conduct ongoing emissions and durability testing, enact corporate reform, and undergo independent compliance monitoring.
Although it is settling civil, environmental, and consumer claims in addition to private class actions, FCA is not admitting wrongdoing.
"The settlements do not change the Company's position that it did not engage in any deliberate scheme to install defeat devices to cheat emissions tests," the automaker said in a written statement. "Further, the consent decree and settlement agreements contain no finding or admission with regard to any alleged violations of vehicle emissions rules."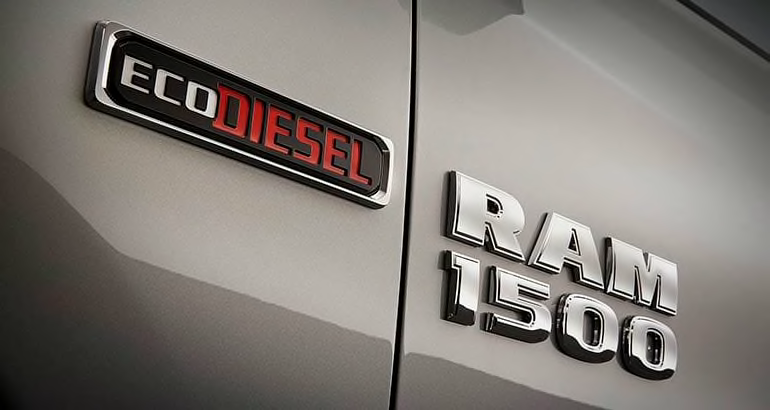 The settlement does not affect the DOJ's criminal investigation into the matter, nor does it settle separate investigations from state attorneys general or the U.S. Securities and Exchange Commission. An FCA spokesperson confirmed that today's settlements are purely civil in nature.
"Officials should continue to hold FCA accountable for any illegal acts not covered by this settlement and push to make consumers whole," said Baker-Branstetter. "FCA has a history here. In 2015, the Department of Transportation had to issue fines and a consent order when FCA failed to follow the law on safety recalls."
When the EPA first accused FCA of cheating, the automaker claimed that the software was not intended to defeat the testing process, and instead was designed to protect the engine from damage. However, FCA's failure to disclose the software was in itself a violation of the Clean Air Act, according to the EPA.
Today's settlement and the VW "Dieselgate" emissions cheating scandal share some similarities, but Cooke told CR that the actual environmental damage—in the form of excess nitrogen oxide emissions—was "much less" from FCA's diesel engines than from VW's.
"FCA's engines have all of the required emissions reductions technologies and run them under many operating conditions in the real world, but there were undisclosed operating conditions where the technology would turn off," he said. "That is very different from the VW vehicles, which were essentially incapable of meeting emissions levels in real-world operation."
Cooke said he was unsure whether the settlement would deter future violations, but told CR that the settlement means that any new diesel vehicles introduced into the U.S. market "will be certain to face continued extra scrutiny as a result of the FCA and VW cases."