When you shop through retailer links on our site, we may earn affiliate commissions. 100% of the fees we collect are used to support our nonprofit mission.
Learn more.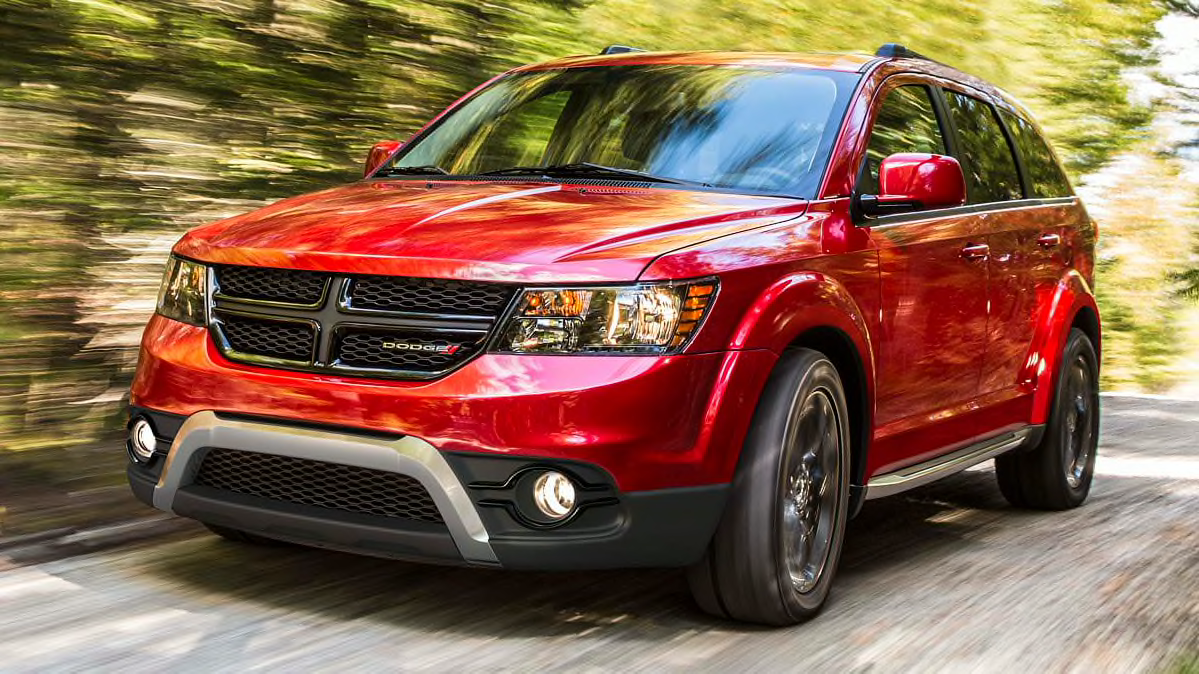 The Environmental Protection Agency announced today that Fiat Chrysler Automobiles (FCA) will recall 862,520 cars and SUVs because their emissions equipment is allowing too many pollutants to escape with the exhaust.
These vehicles include:
• 2011 to 2016 Dodge Journey SUVs
• 2011 to 2014 Chrysler 200 sedans
• 2011 to 2012 Dodge Caliber hatchbacks
• 2011 to 2016 Jeep Compass SUVs
• 2011 to 2016 Jeep Patriot SUVs
Owners who live in places where vehicles are checked to ensure that they're meeting emissions compliance "may be required to have the recall performed prior to having the inspection performed" because the car is likely to fail the test in this condition, the EPA said in a statement.
An FCA spokesman told Consumer Reports that there are no safety implications from this issue, and that it was discovered by FCA during routine in-use emissions testing and reported to the agency. He added that the EPA is not issuing any fines because of this.
The recall involves the replacement of parts including the catalytic converter—which is used to reduce pollutants in vehicle exhaust. Because of supply constraints, the EPA says the recall will be implemented in phases, with the oldest vehicles getting repairs first.
Safety recalls are usually announced by the National Highway Traffic Safety Administration or by automakers themselves, but the EPA has begun sharing emissions-related recall information as well.
In a statement, the agency explains that it tests approximately 150 vehicles per year, while all manufacturers combined test approximately 2,000 vehicles per year under EPA regulations and must submit the results of these tests to EPA. The vehicles are procured from consumers who provide the vehicles for about one week of testing. Around 4 percent of vehicles show higher than expected emissions in these tests, which can lead to an emissions recall.
In 2017, manufacturers conducted 85 emissions recalls covering more than 5.3 million vehicles, the EPA said.
The Details
The problem: The catalytic converters in these vehicles are deteriorating faster than expected, FCA says. This was discovered during routine EPA emissions testing of vehicles that are already on the road. According to the EPA, these vehicles may exceed the emission limits for nitrogen oxide and carbon monoxide.
The fix: Dealers will replace parts in the emissions systems, including the catalytic converter. Owners can continue to drive their vehicles in the meantime, FCA says.
How to contact the manufacturer: FCA began contacting owners of affected vehicles in February. Owners of affected vehicles will receive notification from the automaker when replacement parts are available and their vehicles can be repaired. For more information, owners can call FCA at 800-853-1403 or go to the EPA's recall website.