When you shop through retailer links on our site, we may earn affiliate commissions. 100% of the fees we collect are used to support our nonprofit mission.
Learn more.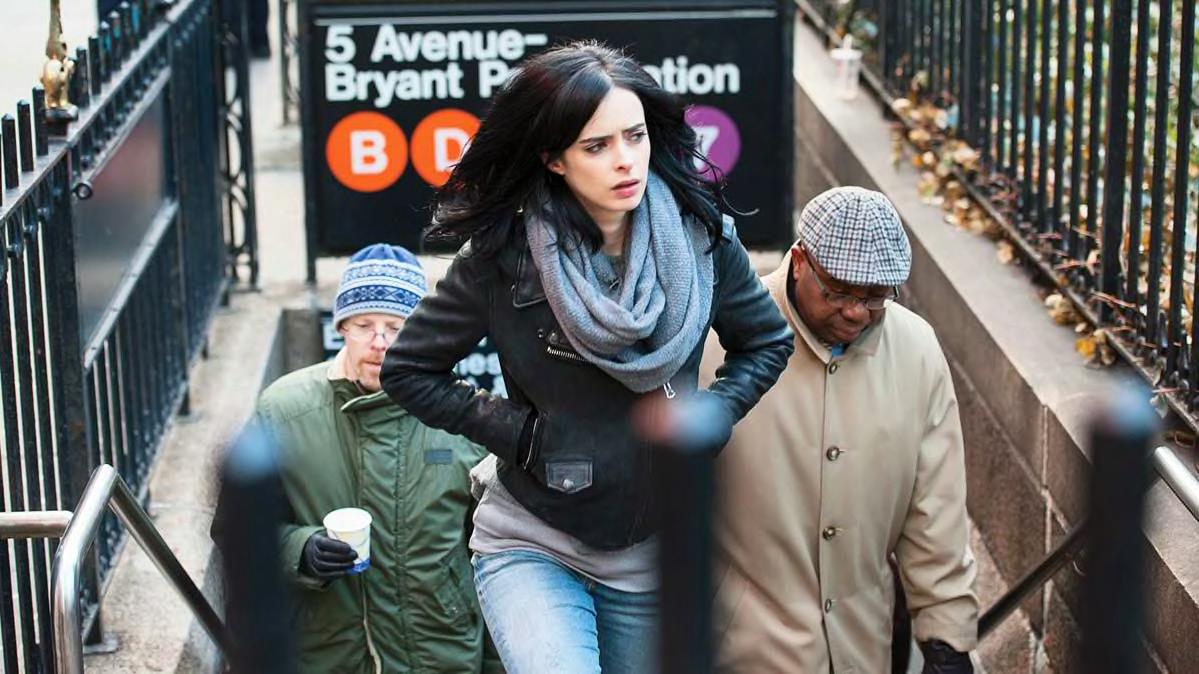 There are now lots of 4K TVs with HDR (high dynamic range) capability, which is a technology that can create brighter, more lifelike images by expanding the set's brightness, contrast, and colors. In the past, there wasn't much to watch that took advantage of both 4K and HDR, but that's changed. You now have lots of choices.
However, the technology hasn't settled down yet. There are several different HDR formats, and not all TVs and streaming devices—or, for that matter, content—support all the formats.
It's not that complicated, though. All HDR-compatible TVs can play HDR10 content, which is the baseline HDR format. Some can also play Dolby Vision titles. Two newer formats are HLG—short for "hybrid log gamma"—and HDR10+.
More on 4K TV and Streaming media
In brief, here are the differences. Dolby Vision has dynamic metadata that enables the TV to adjust brightness on a scene-by-scene basis. That's theoretically better than HDR10, where the brightness level is set for the entire movie or show.
HLG is the format broadcasters are likely to use when they move to a new over-the-air broadcast standard in the next few years. It's also used by satellite companies such as DirecTV.
HDR10+ is the newest kid on the HDR block, and it makes HDR10 more like Dolby Vision. Right now, HDR10+ is supported mainly by Amazon on the content side, and by Samsung TVs.
Here's a quick roundup of where you can find 4K content with HDR.
Amazon Prime
Amazon Prime, which now costs $119 a year, has hundreds of titles available in 4K, and many original shows are shot with HDR10, including "The Grand Tour" with Jeremy Clarkson.
Amazon also supports the Dolby Vision and HDR10+. There are few Dolby Vision titles right now, but they include the second season of the original series "Bosch." And you can purchase a number of Hollywood movies in Dolby Vision.
Amazon was the first—and so far, only—service to announce support for the new HDR10+ format. In fact, the company tells us that its entire catalog is now available in HDR10+.
If the title is in HDR10, you'll see the HDR logo. If the title is available in either Dolby Vision or HDR10+, you'll see those logos instead if your TV supports the format.
Apple iTunes
Apple's newest streaming device, the $180 Apple TV 4K player, supports both HDR10 and Dolby Vision. And iTunes has movies and TV shows in both HDR formats.
Apple has said that major Hollywood studios, including 20th Century Fox, Lionsgate, Paramount, Sony Pictures, Universal, and Warner Bros., will offer 4K titles with HDR in iTunes. You'll be charged the same prices for 4K HDR content as the HD versions.
One nice perk: If you've already purchased an eligible film in regular HD in iTunes, Apple will automatically upgrade it to the 4K HDR version at no extra charge.
Apple is also planning to produce more of its own shows. The company says it will spend more than $4 billion on original content by 2022, and you can expect it to use the new technologies.
Cable, Satellite, and Over-the-Air TV
Broadcast TV doesn't yet support 4K, let alone HDR. However, there are now some set-top boxes from cable companies, including Altice (Optimum) and Comcast (Xfinity), that support 4K via apps and streaming. And you may start to see some of the bigger cable companies testing 4K with HDR over the next 12 to 18 months.
There may even be some regular HD content with HDR from cable in the future.
Both DirecTV and Dish satellite services offer 4K content, including some with HDR. These satellite services use the HLG HDR format. DirecTV has been the more aggressive of the two, with a dedicated 24/7 4K channel, plus additional pay-per-view and event channels. Dish has fewer 4K offerings—mainly on demand—but it is presenting the 2018 World Cup from Russia in 4K with HDR.
HLG should get a boost when a new over-the-air standard, called ATSC 3.0, starts to roll out. Dubbed "Next Gen TV" by the industry, ATSC 3.0 is just starting to be available in a few test markets, but it will take several years for the transition to be complete. Many broadcasters could use HLG to reach consumers who use antennas because it fits in with their current infrastructure and doesn't require metadata, which could be lost or become out of sync during transmissions.
FandangoNow
This service (formerly M-Go) has a growing collection of movies in HDR10, including "Wonder Woman" and "The Fate of the Furious." You need to buy most titles—typically for $20 to $30—but some can be rented. FandangoNow makes it easy to find 4K titles with HDR with a special section on its website just for those titles.
Fubo TV
Fubo is now beta-testing 4K with high dynamic range (HDR10) streaming, so you can watch the main broadcasts of the World Cup soccer matches from Russia on Fox and FS1, provided your TV supports 4K HDR.

4K Ultra HD Blu-Ray
If you want premium picture and sound quality, 4K Blu-ray is your best choice. Plenty of HDR content—more in HDR10, but a growing amount in Dolby Vision—is on the way from all the major Hollywood studios. Prices for 4K Ultra HD players are falling, so you can now get a good player for $200 or less.
Netflix
Almost every new Netflix original series is shot in HDR. That includes the entire Marvel catalog ("The Defenders," "Jessica Jones," etc.) and new shows such as "Lost in Space." There are also some original Netflix movies with HDR, including "The Cloverfield Paradox" and a collection of Adam Sandler productions, as well as licensed content.
Netflix says that all its supported titles are available in both HDR10 and Dolby Vision; the format will depend on the device you're using. You'll need to step up to the company's pricier $12 per month Netflix 4-Screen plan to get 4K and therefore HDR.
YouTube
There's a decent amount of 4K content with HDR on YouTube, though it's mainly user-generated videos and promotional movie trailers. Just type "HDR Launch" into the search bar and you'll come up with links to the content. Note that your TV needs to support VP9, the video format YouTube uses. Most TVs and streaming players do, but not Apple TV. YouTube TV, the company's cable-style streaming subscription service, doesn't yet support 4K HDR content.
Vudu
This pay-per-view service was among the first to support Dolby Vision, and it has a growing list of titles, including "Black Panther" and "Pacific Rim Uprising." Although at first the service supported only Dolby Vision, it now offers HDR10 titles as well. You'll typically pay about $15 to $30 to purchase a movie with HDR, and $6 to $8 to rent it.
Editor's Note: This article will be updated periodically with new listings and details of streaming offerings.