When you shop through retailer links on our site, we may earn affiliate commissions. 100% of the fees we collect are used to support our nonprofit mission.
Learn more.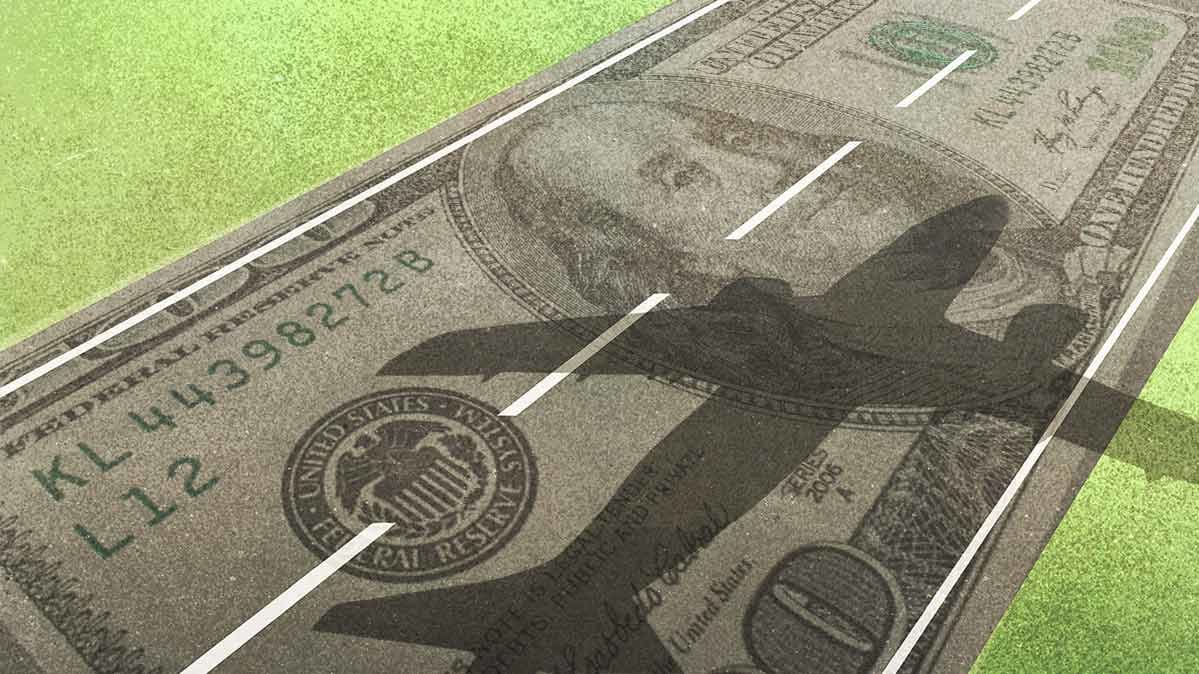 The CEO of Uplift, a startup that offers short-term loans for vacations, spoke to the holiday and winter getaway dreams of many when he took the stage about a year ago at an annual travel industry conference.
"Uplift gives travelers thousands of dollars in a fraction of a second," Brian Barth said.
There's no question that Uplift, a company that offers only travel loans, makes it easy and fast for consumers to tap a line of credit for taking a trip. It's integrated into the checkout process of several major airlines and online booking agencies including American, Spirit, Southwest, and Kayak. Earlier this month, Uplift announced it had raised $250 million of fresh capital and added United Airlines and Carnival Cruises to the brands offering the company's loan product.
Uplift and another startup offering travel loans called Affirm, which partners with Priceline and Expedia, say their products fill a void for consumers who can't afford the up-front cost of a dream vacation. They aim to appeal to consumers who don't want to max out their credit cards or may not have a credit card to begin with. Their travel now, pay later concept is also meant to attract people who prefer the idea of paying back loans in fixed monthly installments as opposed to the more open-ended revolving debt of a credit card.
"It makes it easier to think about affordability," says Rob Soderbery, Uplift's president.
They can also come in handy in an emergency situation, say, when you need to travel for a funeral and simply don't have the money (though a down payment may be required).
But the idea of financing a trip with a loan gives some consumer advocates, including those from Consumer Reports, pause. Here's why, and what you need to know about these loans.
Are Travel Loans Risky?
One concern about these loans is that they don't come with some of the protections that are built into credit cards, says Chuck Bell, program director for CR's advocacy division. "Credit card companies are required to investigate and respond to complaints about disputed charges," he says. "It can be harder, and more costly, to undo these kinds of travel loans." And in part because travel plans are prone to change and disputes, "you are generally safer using a credit or debit card to make travel arrangements."
There are other concerns. Before you qualify for a loan from Uplift or Affirm, the companies do what's called a "soft" credit check, which is less extensive than the "hard" check that happens in many other lending situations. While soft checks won't ding your credit score, they "often do not enable the lender to determine whether the borrower can really afford to repay the loan or not—at least not without causing financial distress in other areas of the borrower's financial life," says Rebecca Borné, senior policy counsel at the Center for Responsible Lending, a Washington, D.C., nonprofit that fights predatory lending.
Indeed, court records and complaints to the Consumer Financial Protection Bureau suggest that the companies may be lending money to customers who are already overextended. In November, for instance, a Nevada resident disclosed in a lawsuit filed against Uplift that she took out a loan with the company in May 2019 only to file for bankruptcy a month later. (The plaintiff, through her attorney, declined to comment.)
How Travel Loans Work
Consumers who use Uplift at the checkout stage of a partnering travel site are directed to an application process that provides, as the company puts it, a "loan decision in seconds." If approved, you'll be shown the loan's APR (annual percentage rate), fixed monthly costs, and the loan term, which can range from three to 24 months, depending on the cost of your trip and your credit score. Affirm works similarly; its loans can stretch from three months to one year. You'll be asked to make a kind of down payment by paying the first installment at the time of the transaction.
The rate of interest you're charged will depend on the results of your credit check. Uplift typically charges an APR of 7 percent to 36 percent, with an average of 15 percent. Affirm charges interest rates between 10 percent and 30 percent, averaging 17 percent. By way of comparison, the average rate of interest on credit cards is 17.30 percent, according to CreditCards.com.
Uplift's website serves up some examples of how payments could shake out. With a 15 percent APR, Uplift says, a Caribbean cruise valued at $6,185 would cost $551.63 per month over 11 months plus an initial payment for the same amount, for a total of $6,619.56.
There are some potential additional costs associated with these loans. In cases of travel not booked far in advance, Uplift also charges an origination fee, which could be as much as 2 percent of the total borrowed. (Affirm says it doesn't charge an origination fee.) And while neither company charges a fee for late payments, interest will accrue on the entire unpaid balance, ultimately costing you significantly more.
If you take a travel loan from Uplift and wind up canceling your plans, you may be on the hook for some money. While any refund from the carrier or tour operator will be credited to your loan, in most cases you'll still be out the origination fee. If the carrier gives you a voucher for future travel, you still have to pay back the original loan in the original time frame. But if your travel plans change due to flight cancellations caused by weather or certain other circumstance outside your control, Uplift says it'll work with you to get a full refund, including any interest or fees already paid.
A Better Option?
It's best to save for a trip, if possible, most money experts agree. Sara Rathner, travel and credit cards expert for the personal finance news site NerdWallet, says that a smart alternative to a travel loan might be to apply for a balance transfer credit card that offers a 0 percent interest rate for a year or more. You have to pay down the balance before the 0 percent interest period ends, she stresses, because these cards typically charge a very high rate of interest after.
Consumers who opt for a travel loan should read the terms and conditions carefully. "Don't just click through it on the fly," Bell says. "Bear in mind that you're inviting another financial service provider into your life and will have more bills to track. If you miss payments on the loan, it may be sent to collections, and/or negative information could be reported to a credit reporting agency."
Above all, consumer advocates urge those contemplating a travel loan to take a look at their budget to make sure timely payments won't stretch them too thin. Borné says you can't take a lender's word at face value just because it says you can afford a loan.
"High-rate lenders are not incentivized to ensure the borrower can repay, because they collect so much in interest along the way." Borné says. "So proceed with caution."