When you shop through retailer links on our site, we may earn affiliate commissions. 100% of the fees we collect are used to support our nonprofit mission.
Learn more.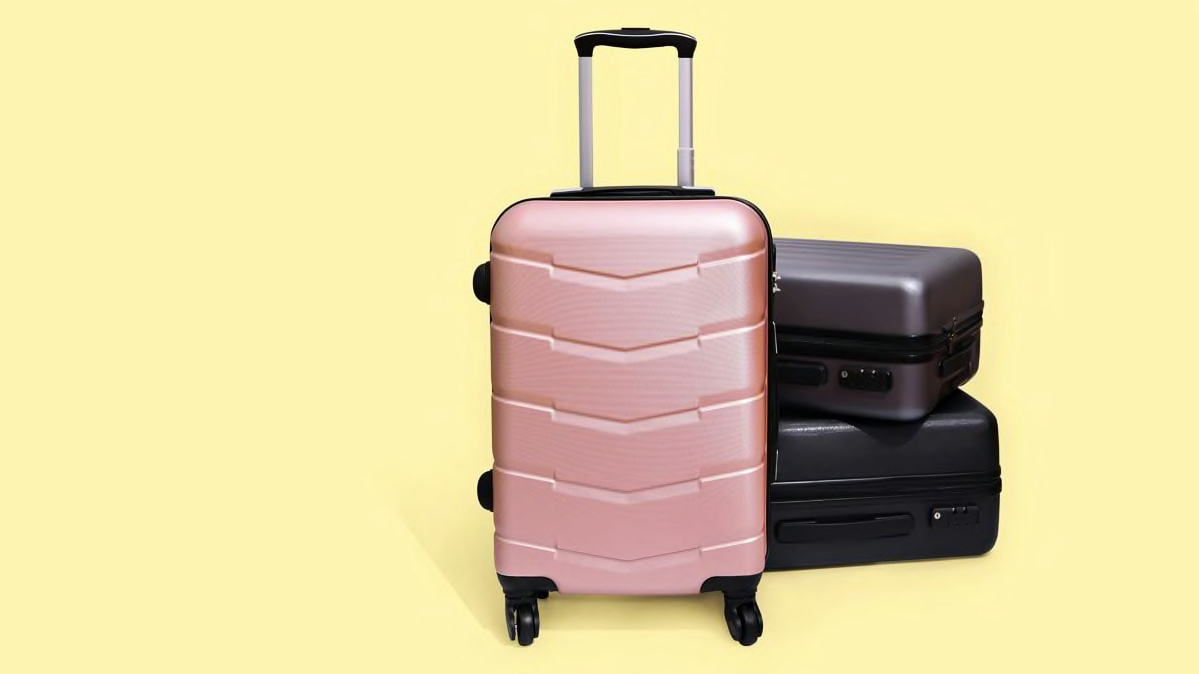 Checking your luggage on an airline flight has gotten more expensive in the past year, and the fee for multiple bags can add hundreds of dollars to your travel tab. In addition to the cost, there's the hassle of dragging your gear through the airport, and the suspense of waiting for it at the carousel after you land.
If you need to check a third bag or an overweight or oversize item like a golf bag or skis, the price and aggravation factor rise accordingly.
A growing number of companies will take care of your luggage for you, and your possessions will be waiting for you when you check in to your hotel, home rental, or in the case of your kids, their college dorm or summer camp. The costs of their services can vary widely. It's often more expensive, although new entrants are bringing the price down. Depending on what you're hauling, you may even save a little money.
So when should you pay someone else to schlep your stuff? Generally speaking, when it could spell the difference between an uneventful journey and a trip from hell.
"It can be worth the extra money if you're transporting something valuable or that you can't easily bring home," says Shannon McMahon, editor at the expert travel site SmarterTravel. Others may simply go for the advantages of traveling light, or to protect their bag from getting mauled by airport handlers.
However, if you're a last-minute packer, these services might not be for you; in order to guarantee that your bag will arrive when you do, you'll need to ship it several days in advance.
To decide, first familiarize yourself with the players and be clear about what you're getting: Prices are pegged to the delivery speed and the level of customer service you want.
Depending on which shipper you use, the charge to ship one bag ranges from $19.99 for a carry-on size bag on a short trip to more than $200 for one-day delivery and door-to-door pickup and delivery. (At most airlines, the minimum charge to check luggage on a domestic flight is now $30 for the first bag and $40 for a second; if your bag is over 50 pounds, or over the standard size, it will cost at least $100 to check.) And keep in mind that some hotels may charge a fee for accepting or storing a large item.
Here, the lowdown on what companies offer and when it might make the most sense to use them.

Luggage Specialists
It's not hard to find them: Most have the word "luggage" in their name. Luggage Forward is a large one that's been in business for a while. Others in this league include Luggage Concierge, Luggage Free, and Luggage Club.
Door-to-door service is their main selling point, as well as extras they throw in, like insurance. Most of them offer both domestic and international shipping, although the latter is, predictably, significantly more expensive (and most airlines give you one checked bag for free on international flights).
Tamara Golden, a travel counselor with Golden Journeys in San Diego, says she sought out Luggage Free, which partners with her travel agency consortium, Ensemble, for a client who didn't want to haul her bags because of a shoulder injury. "You are paying for the convenience as much as anything," she says.
Newer entrants are bringing prices down, notably Lugless, which is owned by Luggage Forward. It offers a budget version of its parent company's service.
Its basic service uses an algorithm to find discounts with FedEx and UPS; you take your luggage to a local drop-off point (you can also arrange for it to be picked up).
If you're at least five days from departure, and have a modest amount of gear, you may be able to beat the airlines on price. For example, shipping two bags from Houston to Milwaukee costs $37.99, or $18.99 per bag.
Pros: Because these companies are relatively small, you are likely to get more personal service than if you were dealing with, say, a major airline. Most will pick up at your house, and if your itinerary changes, an agent will handle all the details of rerouting your luggage.
Cons: It can still be pricey compared with the airlines. And on the return trip, you will arrive home before your bags do, so you can't pack anything you'll need right away. On the other hand, airlines don't always get your luggage to you so fast, either. Last year, U.S. airlines "mishandled" 1.8 million bags (that's lost, delayed, mishandled, or pilfered bags), up from 1.56 million in 2017, according to the U.S. Department of Transportation.
Delivery Companies
FedEx, UPS, and the U.S. Post Office: These familiar names will ship your gear based on the size and weight of your bag, the distance it needs to travel, and the speed of service that you select. UPS has several sizes of luggage boxes designed for this purpose, but unlike the airlines' prices, the actual cost of shipping varies by length of trip. For a 40-pound bag, it would cost $42.12 to have it picked up and shipped from New York to Cleveland, but $89.50 to send it all the way to Los Angeles. FedEx also will ship your bags.
Charles Kron, an Atlanta businessman, says he got hooked on using FedEx to send clothing and other items ahead to his hotel on longer trips, because having to lug bags crimps his style. He says he likes to have the flexibility to change plans and stand by for a flight.
"That's impossible if I have checked bags," he says. But his strategy is based in part on being able to use his company's discounted rates on FedEx, which give him a percentage off the standard rate.
Pros: You'll get a tracking number so that you'll know where your bag is at all times. For overweight bags, or for sending bikes, surfboards, or a semester's worth of gear for a student, it could be a better deal than checking it with an airline. FedEx can also place your suitcase or wheelie in a clear plastic pouch for added protection, but at an added cost.
Cons: There's far less personal service than with the specialist companies, and unless you have access to a special rate that can lower the cost, for one or two bags you'll probably still save money with an airline (unless they're overweight or oversized). And it could take up to a week to see your luggage again upon return.
Niche Services
Packing and concierge services: DUFL, a fairly new player, has an unusual business model: It will store your travel wardrobe for you at its warehouse, and when you're ready to go, it will pack and ship your bag to your hotel room. At the conclusion of your trip, it will collect your bag, take care of cleaning, and store it all until the next trip. The cost begins at $99 per bag for each domestic roundtrip, plus a $9.95 monthly storage fee. Through DUFL Sports, it will also store items like surfboards and bikes, though prices depend on the type of equipment.
International Services: For international travelers, the cost of sending luggage ahead can be significant. But in addition to Luggage Forward and Luggage Free, which offer international delivery to cruise ships, hotels, and schools abroad, a couple of small companies, mostly based in Europe, offer shipping services. These can be especially useful for study abroad participants. Send My Bag, based in the U.K., is one such company that specializes in shipping for students.
Remote Bag Drops: Bags Inc., a baggage delivery company in the U.S., partners with major airlines at several U.S. airports (Denver, Orlando, and Tampa) to operate off-site bag-drop locations, usually within a few miles of the terminal, letting you avoid the airport scrum.
The best part? The service is free to customers; airlines and airports split the cost. They also operate at cruise ship ports. Regular airline bag fees still apply.
How to Pack a Suitcase
The best start to a stress-free vacation is knowing what to pack and how to pack it. On the "Consumer 101" TV show, Consumer Reports expert Octavio Blanco explains how a perfectly packed bag can save you money.