Best Mattresses for Hot Sleepers From Consumer Reports' Tests
We tested more than 200 mattresses for heat retention in the lab. Here, the five top-performing models that will help you stay cool through the night.
When you shop through retailer links on our site, we may earn affiliate commissions. 100% of the fees we collect are used to support our nonprofit mission. Learn more.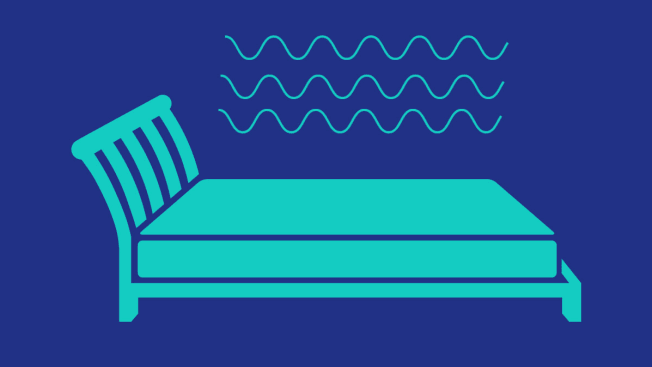 A mattress that's feels too hot can sabotage your efforts to get a good night's sleep. Even with the thermostat at the ideal temperature, and seasonally appropriate bedding, you could still wake up sweating from a mattress that retains too much warmth. This is especially the case if you already tend to sleep hot.
Mattresses are made of layers of fabric, foam, and/or coils in different combinations. Some of these materials and constructions tend to retain more warmth than others.
"By saying 'retaining warmth,' we're talking about a measurement of the insulating ability of the mattress," says Chris Regan, who oversees Consumer Reports' mattress tests. "Generally, if air can pass through a mattress easier, it will trap less body heat and insulate less."
Our tests find you're more likely to sleep warm on an all-foam mattress than an innerspring mattress, including hybrids, which combine foam layers over steel coils. This makes sense given that the coils provide more space for air to flow. But what about foam mattresses that tout gel layers, claiming a "cooler" sleep? Don't count on it. "Despite the fact that foam mattresses might contain a layer of cooling gel foam," Regan adds, "a larger percentage of them still retain warmth."
How Consumer Reports Tests Mattresses
We use real test subjects to measure support, but when it comes to evaluating whether a mattress retains warmth, we rely on technology. We start by placing an 11x15-inch copper plate in the center of the mattress. The plate is insulated on all sides except the one that comes into contact with the mattress. Then we run an electrical current through the plate, which warms it to 98.6° F, simulating average body temperature.
5 Best Mattresses for Hot Sleepers
All these mattresses earn CR's recommendation after a rigorous series of lab tests. That means these mattresses not only retain less heat but also earn high marks for support and durability. Prices are for a queen-size mattress.
Tips for Buying a Mattress
Tossing and turning all night? Maybe it's time for a new mattress. On the "Consumer 101" TV show, CR expert Chris Regan shares tips on what to look for when shopping for a mattress.