When Casper, Leesa, Tuft & Needle, and other online mattress retailers started selling beds in a box in the U.S., their share of sales was so small that traditional manufacturers brushed them off. But now those same major players have taken notice and are working hard to debut their own online-only foam mattresses. In doing so, they're adopting the most alluring policies of the newer companies while aiming to beat them at their own game.
Cocoon by Sealy (shown above) is one of 20 mattresses we've just bought for testing, but it's unlike any Sealy you've seen before. For one, it comes folded up tightly in a box—as does the typical bed in a box sold online. This Sealy foam mattress comes in two choices, soft or firm, and is sold online only for $850 (queen size), the same price as Casper's The Casper.

Another mattress, the Dream Bed, comes from the retailer Mattress Firm, which recently bought Sleepy's. This bed in a box also comes in two choices. For $829, you can get the Original Dream Bed; for those who sleep hot, the $999 Cool Dream Bed has a gel-infused layer on top. We're testing this bed in a box, too.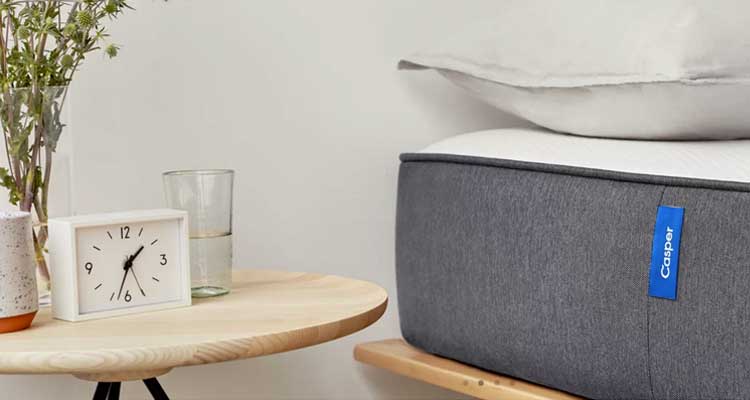 Return Policies
As with Casper, Leesa, and Tuft & Needle, shipping is free for both the Sealy and Mattress Firm foam mattresses. You get 100 days to decide whether you like the Cocoon, the same as for the $850 Casper, the $890 Leesa Medium Firm, and $600 Tuft & Needle T&N in our mattress Ratings. For the Dream Bed, it's 180 days. And both companies have matched the return policy of their smaller competitors: If you're unsatisfied within the trial period, you'll get your money back. For the Cocoon bed in a box, Sealy will arrange to donate the mattress to charity—as do Casper and Tuft & Needle. You don't have to put it back in the box. But the Dream Bed goes one better with a promise to donate one bed in a box to charity for every one sold.

By moving into the bed-in-a-box space, Sealy and Mattress Firm are betting they can absorb more losses over the long run than the smaller companies can. Buying a mattress without trying it out, something we typically advise against, can be risky (though Casper and Tuft & Needle have showrooms), and we recommend that you make such a purchase only if returns are hassle-free.
It remains to be seen whether these major brands can win the loyalty of millennials, many of whom want to order a mattress the way they order everything—online. They also might view their parents' brands with disdain. The Casper, Leesa, and Tuft & Needle foam mattresses we've tested are among our top mattress picks. We'll let you know whether the bed-in-a-box offerings from Sealy and Mattress Firm make the grade as well.
Need a New Mattress?
Our current mattress Ratings include almost 60 innerspring, foam, and adjustable-air beds, and this summer we expect to update our survey-based Ratings of mattress brands and retailers. Be sure to check our mattress buying guide if you haven't shopped for a mattress in a few years.
Consumer Reports is an independent, non-profit organization dedicated to helping consumers. We make it easy to buy the right product from a variety of retailers. Clicking a retailer link will take you to that retailer's website to shop. When you shop through retailer links on our site, we may earn an affiliate commission – 100% of the fees we collect are used to support our mission.
Learn more.
Our service is unbiased: retailers can't influence placement. All prices are subject to change.