When you shop through retailer links on our site, we may earn affiliate commissions. 100% of the fees we collect are used to support our nonprofit mission.
Learn more.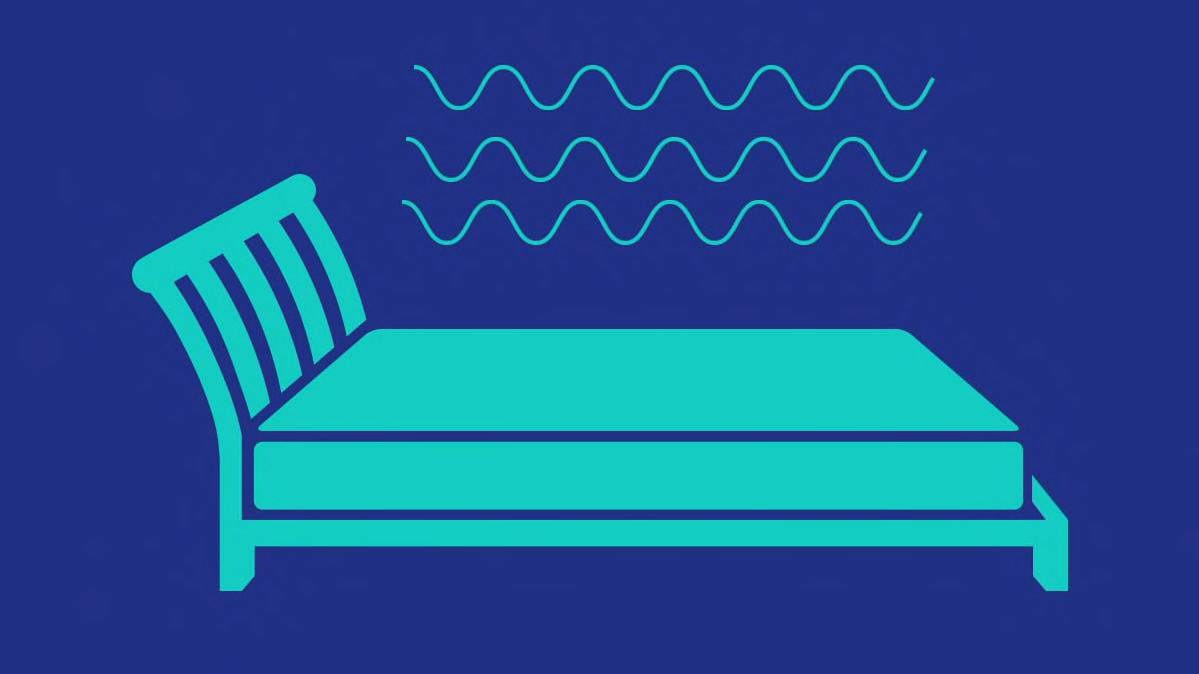 You probably aren't getting a restful night's sleep if you wake up sweating or shivering. If you're suffering from one extreme or the other, the problem could be your mattress.
Mattresses are made of layers of fabric, foam, batting, coils, and gel in different combinations and configurations, depending on the type. And some mattress materials tend to retain more warmth than others.
"You're more likely to sleep warm on a foam mattress, even when compared to a hybrid innerspring, which we define as a combination of foam layers over metal springs," says Chris Regan, who oversees Consumer Reports' mattress tests. "And despite the fact that they might contain a layer of cooling gel foam, a larger percentage of the foam models still retain warmth."
How We Test Mattresses
We use real test subjects to measure support, but when it comes to testing whether a mattress retains warmth, we rely on technology. We start by placing an 11x15-inch copper plate in the center of the mattress. The plate is insulated on all sides except the one that comes into contact with the mattress. Then we run an electrical current through the plate, which warms it to 98.6° F, simulating average body temperature.
In a temperature-controlled room over a 10-hour period, we note how much energy the copper plate uses to maintain 98.6° F. If a mattress doesn't insulate well and dissipates heat, more energy is needed to maintain the temperature of the copper plate. If the mattress insulates well and retains heat, less energy is used.
We analyze that data and note in the Features & Specs section of our mattress ratings whether a mattress retains warmth. To make it easier to find one to your liking, you can sort by this factor using the arrow at the top of the column labeled "Retains Warmth."
You'll also find two new scores in our mattress ratings—for comfort and owner satisfaction—that are based on data from our recent surveys on CR members' experiences with more than 74,000 mattresses. We asked members to rate the comfort of their mattress, and used the data to generate ratings by brand and type of mattress. Owner satisfaction is based on a member's overall judgment of such factors as firmness/softness, value, quality of sleep, and more.
To get you started on the path to a better night's sleep, we've identified recommended mattresses from each side of the spectrum—four that will sleep cooler and three that insulate and sleep warmer.
Mattresses That Sleep Cooler
These three recommended mattresses trapped very little heat in our tests for warmth retention.
Tips for Buying a Mattress