When you shop through retailer links on our site, we may earn affiliate commissions. 100% of the fees we collect are used to support our nonprofit mission.
Learn more.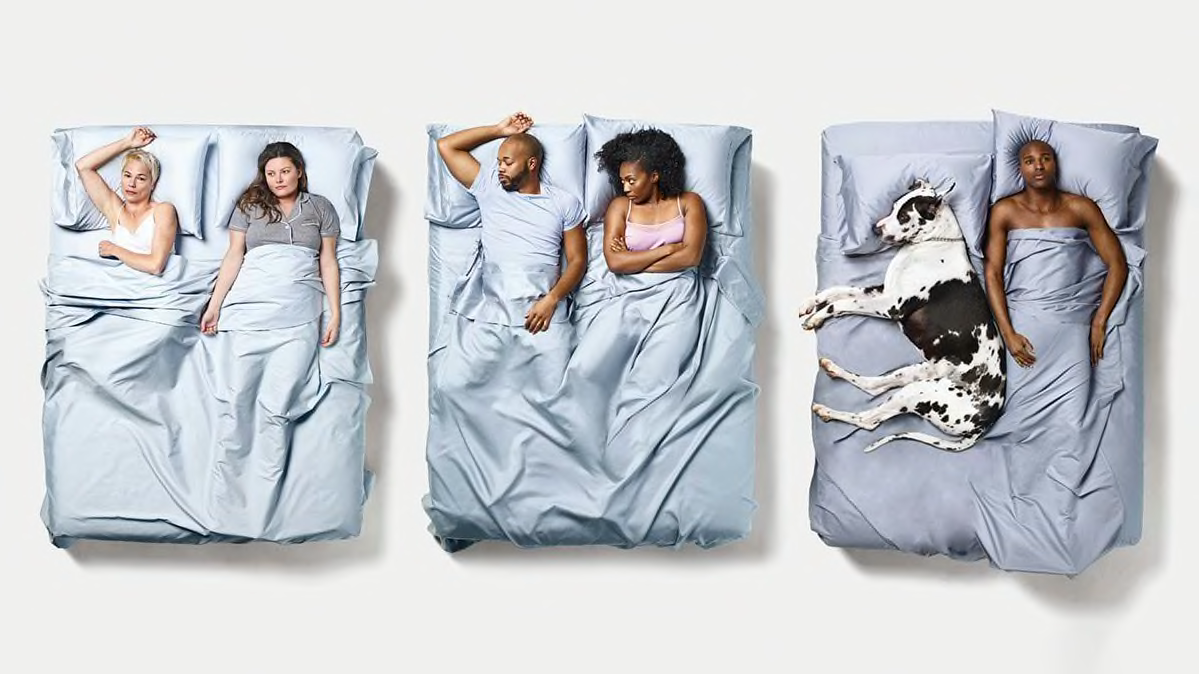 Deciding what mattress to buy is enough to keep you up nights. The model names, while enticing, can be confusing and make it nearly impossible to compare a mattress sold at Macy's, for example, with one sold at Mattress Firm.
Throw in the aggressive sales tactics you still run into at many mattress stores, as well as the varying definitions of "firmness"—it's enough to make you want to lie down and take a nap.
"Don't be intrigued by freebies or health claims or other gimmicks that mattress retailers throw at you," says Claudette Ennis, Consumer Reports' market analyst for mattresses. "Make sure to talk to your physician or a sleep expert to figure out if you have special needs. Otherwise, go at your own pace and negotiate a deal when you find what you want."
Be it Sealy, Serta, Stearns & Foster, or Tempur-Pedic, we test each manufacturer's best-selling models. We also look at direct-to-consumer brands, such as Casper and Tuft & Needle, and bring in mattresses with innovative construction, such as the Purple, which has a rubberlike grid as a top layer to promote airflow.
At CR, we buy and test queen-size mattresses because they're the most popular size. Using lab equipment and human subjects, we evaluate how well a mattress supports the body for both back and side sleepers, how easily sleepers can shift their weight without disturbing their partner, and how well the mattress will keep its shape over time.
And while our scientific ratings for support are a good proxy for how well you might sleep on a mattress, we also provide ratings for comfort and satisfaction that come from people who've actually lived with these mattresses—for up to 10 years in some cases. Our new comfort and owner satisfaction ratings are based on data from recent surveys on CR members' experiences with more than 74,000 mattresses purchased within the past decade. We asked members to rate the comfort of their mattress, and used the data to generate ratings by brand and type of mattress. Owner satisfaction is based on a member's overall judgment of such factors as firmness/softness, value, quality of sleep, and more.
Find the Right Mattress at the Right Price
The mattresses in our ratings range from roughly $275 to $4,950, but you don't have to spend a lot to get a comfortable mattress—in fact, many of our top-rated mattresses cost less than $1,200. To take full advantage of our mattress ratings, follow the steps below.
1. What Type of Mattress Do You Want?
CR tests innerspring, foam, and adjustable-air mattresses. Despite all the buzz about foam beds-in-a-box that ship straight to your doorstep, innerspring mattresses still account for most sales. These mattresses typically combine layers of springs and foam topped with padded fabric. But foam mattresses aren't just a solid block. Mattress makers have been experimenting with layers of foam and gels to improve sleeping comfort. The third type in our tests is adjustable-air mattresses, in which you can inflate air bladders to the firmness you desire, which works well for couples because each can set their side of the mattress to the firmness they like.

2. How Firm Do You Like It?
Manufacturers may describe a mattress as soft, medium, firm, or extra firm. But in our tests, we found that their descriptions don't always line up with our measurements. In our ratings, none scored higher than an 8 for firmness and only a few scored lower than a 2. It's best to try a number of beds to see what feels most comfortable for your sleeping habits.
3. What's Your Sleeping Style?
Most people sleep on their sides, but there are still those who prefer to splay out on their backs. To satisfy both types of snoozers, we test support for both side and back sleepers. The best mattress for side sleepers maintains the horizontal alignment of the spine while lying on your side. For back sleepers, the mattress that provides the best support maintains the natural curve of the spine while you're on your back.
4. Become Size-Wise
To further refine your choices, we rate mattresses for petite, average, and large/tall side sleepers and petite, average, and large/tall back sleepers. (The average is, of course, the average of petite and large/tall.) As you can see from our ratings, the best mattresses for smaller folks aren't always the most comfortable for larger people, so choose accordingly. For more information, see Best Mattresses for Couples.
5. Putting It All Together
If you sleep alone, your choices are easy. Just pick the type of mattress you want, your favorite firmness, and match the mattress to your size and sleeping style. For couples, it's more complicated because the best choice for one partner may not be best pick for the other. By using our ratings, you can drill down and make a comfortable compromise. And if you share your bed, also consider our stabilization score, which tells you how easy it is to change positions without bothering your mate.
6. Test It Out by Taking a Nap
If you're deciding between models and you're able to test them in the store, spend at least 10 minutes or more lying on the mattress to see whether it has your back. Sometimes though, you can't try before you buy (say, if you're trying a mattress from an online-only bed-in-a-box company). In this case, be sure to check the manufacturer's return policy, and note whether there are any fees or time limits on trying the bed at home.
Best Mattresses from CR's Tests
Our top-rated mattresses range from just over $900 to nearly $3,000. In terms of performance, Overall Scores range from 78 to 85. Here, CR members can see ratings for three key performance tests: how well the mattress supports an average-sized person who sleeps on her back or on her side, and stabilization (how much vibration is transmitted across the mattress.) Members can click on each mattress to see full ratings and reviews.
Bed-in-a-Box Basics
Is a bed-in-a-box mattress a good option for you? On the "Consumer 101" TV show, Consumer Reports expert Chris Regan explains to host Jack Rico what shoppers need to know about these widely sold products.