When you shop through retailer links on our site, we may earn affiliate commissions. 100% of the fees we collect are used to support our nonprofit mission.
Learn more.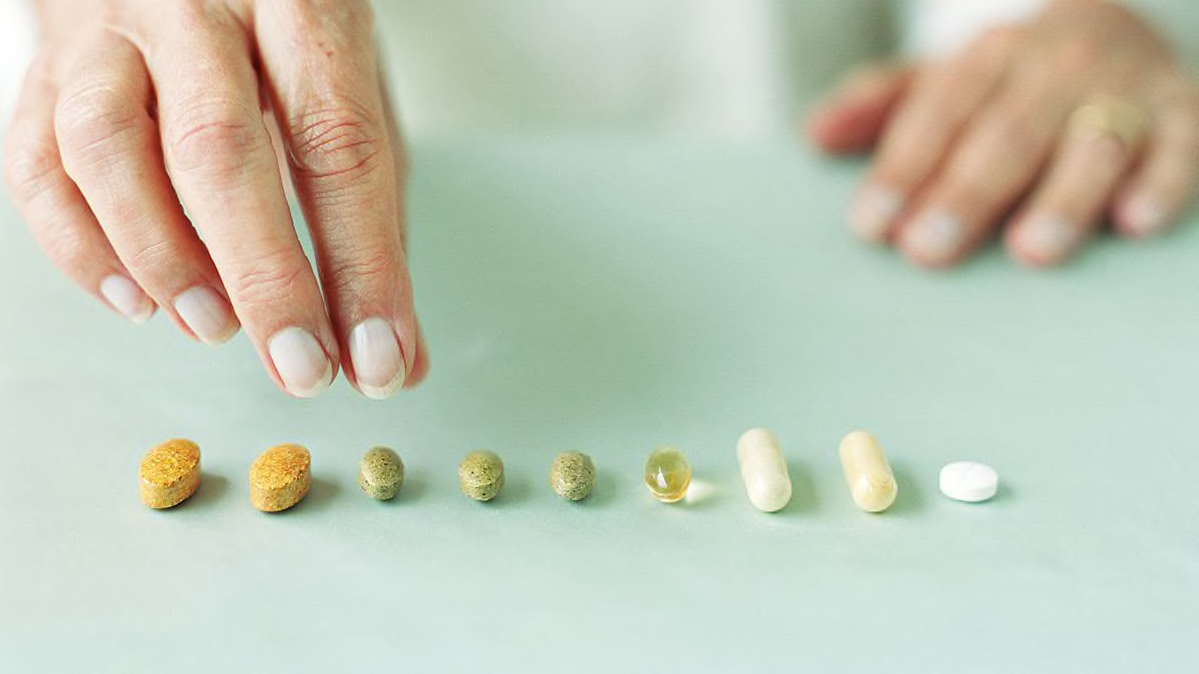 If you get your health insurance through a private Medicare Advantage plan and aren't happy with the coverage, there's still time for a do-over—if you move fast.
People with Medicare Advantage have until March 31 to make a change to their insurance. That's new for 2019. Previously, you had only the six weeks between Jan. 1 and Feb. 14—the so-called disenrollment period—to choose a different Advantage plan or revert to traditional Medicare.
This do-over window is unusual. With most other types of health insurance, you must choose a plan during a sign-up period in the fall. Once open enrollment ends and coverage starts, you're stuck with it until the following year unless you have a special situation.
During regular Medicare open enrollment, which runs from Oct. 15 through Dec. 7, you can choose traditional Medicare, which covers only hospitalization and doctor visits, or a Medicare Advantage plan, which includes additional benefits, such as vision, hearing, dental, and prescription drug coverage. If you already have Medicare Advantage, you can switch to a different plan for the upcoming year—or go back to original Medicare during the fall sign-up period.

The current disenrollment opportunity applies only to people who have a Medicare Advantage plan. (If you already chose original Medicare, you have to stick with it for 2019.) So if you're unhappy with your Advantage plan—maybe you find it more expensive than you expected or it doesn't cover all the services you need—now is the time to make a change.
Through the end of this month, you can either switch to another Medicare Advantage plan or enroll in traditional Medicare and if you choose, use a stand-alone Part D drug plan.
The expansion of the disenrollment period comes as Medicare Advantage plans, which are run by private insurers that offer coverage through HMOs or PPOs, grow in popularity. One-third of Medicare enrollees have an Advantage plan. That's about 19 million people, double the number from 10 years ago, according to the Kaiser Family Foundation.
Advantage plans are especially enticing this year because premiums are down an average 6 percent from 2018 and the number of covered benefits is growing, according to the CMS.
Also new: In addition to vision, hearing, dental care, and drug coverage, Medicare Advantage plans now can offer other health-related benefits, including adult day care, home-health aids, and home-safety modifications, such as grab bars and wheelchair ramps. Those services are not generally covered under traditional Medicare.
If you're thinking of making a change to your Medicare Advantage plan, here's how to evaluate the best insurance coverage for you.
Advantage vs. Traditional Medicare
Low premium costs and the all-in-one simplicity of Medicare Advantage plans can be appealing, and that may be why you signed up for an Advantage plan in the first place.
Still, Medicare Advantage plans do have significant shortcomings compared with traditional Medicare. In a recent report (PDF) from the U.S. Health and Human Services' Office of Inspector General, federal auditors cited "widespread and persistent problems" related to denials of care and payment in Advantage plans.
The report also raised concerns that the insurers, who collect a fixed fee from the government for taking care of Medicare patients, have an incentive to "deny preauthorization of services for beneficiaries, and payments to providers, in order to increase profits."
If you have had issues like that and are considering going back to traditional Medicare, you can find out more about how original Medicare differs from having an Advantage plan at the Medicare Rights Center here and at Medicare.gov.
An important caveat: Once you are enrolled in Medicare Advantage, you may have a hard time getting supplemental Medigap coverage if you later decide you want to switch to traditional Medicare.
Under federal law, insurers cannot deny you Medigap insurance when you initially enroll in Medicare at age 65, and they must renew your coverage annually as long as you pay your premiums. But if you try to buy Medigap insurance outside of that initial enrollment period, insurers in many states can deny coverage or charge you higher premiums based on your health or pre-existing conditions.

Consider a Part D Drug Plan
If you decide to go to traditional Medicare, you could also enroll in a stand-alone Part D drug plan. As with your medical plan, you should compare your drug plan with other options by using the Medicare Plan Finder tool.
CMS projections in 2018 estimated that the average basic premium for a Medicare Part D prescription drug plan will fall to $32.50 per month this year from its $33.59 last year. But you need to look beyond the premiums to determine your total costs: Make a list of your prescription medications, then check out your plan's formularies to make sure your drugs are covered and to learn which tier your drugs are in. (The higher the tier, the higher your copay.) And look at the costs of deductibles and coinsurance, especially if you're taking expensive specialty drugs.
Even if your prescriptions are covered, there may be hurdles to accessing them, so check the plan's rules. Starting in 2019, Medicare Advantage plans are allowed to require "step therapy," which means, in certain cases, you'll need to try a less expensive drug before you'll be covered for a more expensive one. Or you may be steered toward a preferred pharmacy instead of your local drugstore.
How to Compare Advantage Plans
If you decide to stay with Medicare Advantage and just switch plans, use the Medicare Plan Finder tool or call Medicare (800-MEDICARE or 800-633-4227) to find out what other plans are available in your area and compare them. Here again, don't just focus on low monthly premiums. Some plans advertise $0 premium policies. But focusing on low monthly costs alone is a mistake.
"There might be trade-offs that could result in higher out-of-pocket costs," says Mary Johnson, a Medicare policy analyst with The Senior Citizens League, a nonpartisan senior advocacy organization.
A better strategy is to estimate your total out-of-pocket costs under the plan. Take a look at your past medical needs and consider what care you might need in the year ahead. Then add up the copays, deductibles, and coinsurance payments you are likely to pay. Your insurer may have an online cost estimator tool that may help, and you can find more resources here. Don't forget to do a separate calculation for your prescription drug costs.
Dig into the details of plans that look promising—you want to make sure your medical treatment will actually be covered. Call the insurance companies or check their websites to learn what doctors and hospitals are in the plan's network. Then double-check this information by calling your healthcare providers directly to make sure they take that insurance plan.
To avoid surprise medical bills, be sure to investigate what happens if you use an out-of-network provider, as well as what referrals and preauthorizations you will need to see a specialist. And find out whether, and how, you'll be covered if you're traveling out of your coverage area.
Know Where to Get Reliable Help
Assessing your coverage options and finding the best plan can be confusing. "It can be daunting to sort through the advertising and sales pitches, but there are resources available for unbiased advice and information," says Jane Sung, a senior strategic policy adviser at the AARP Public Policy Institute.
Again, a good starting point is the Medicare Plan Finder tool. Medicare also offers enrollees an online-chat feature for some beneficiaries where you can connect with Medicare experts to ask questions about your coverage options.
The Medicare Rights Center has an interactive tool that provides easy-to-use information about enrollment and plan options. And if you want state-specific details, the State Health Insurance Assistance Program (SHIP) can tell you more about offerings in your area. To find your state's SHIP program, go to Shiptacenter.org or call 877-839-2675 to talk to a trained counselor.
People who are struggling to pay bills may be able to get help through the Medicare Savings Program. To find out whether you're eligible, go to benefitscheckup.org or contact your local Medicare Savings Program office.