When you shop through retailer links on our site, we may earn affiliate commissions. 100% of the fees we collect are used to support our nonprofit mission.
Learn more.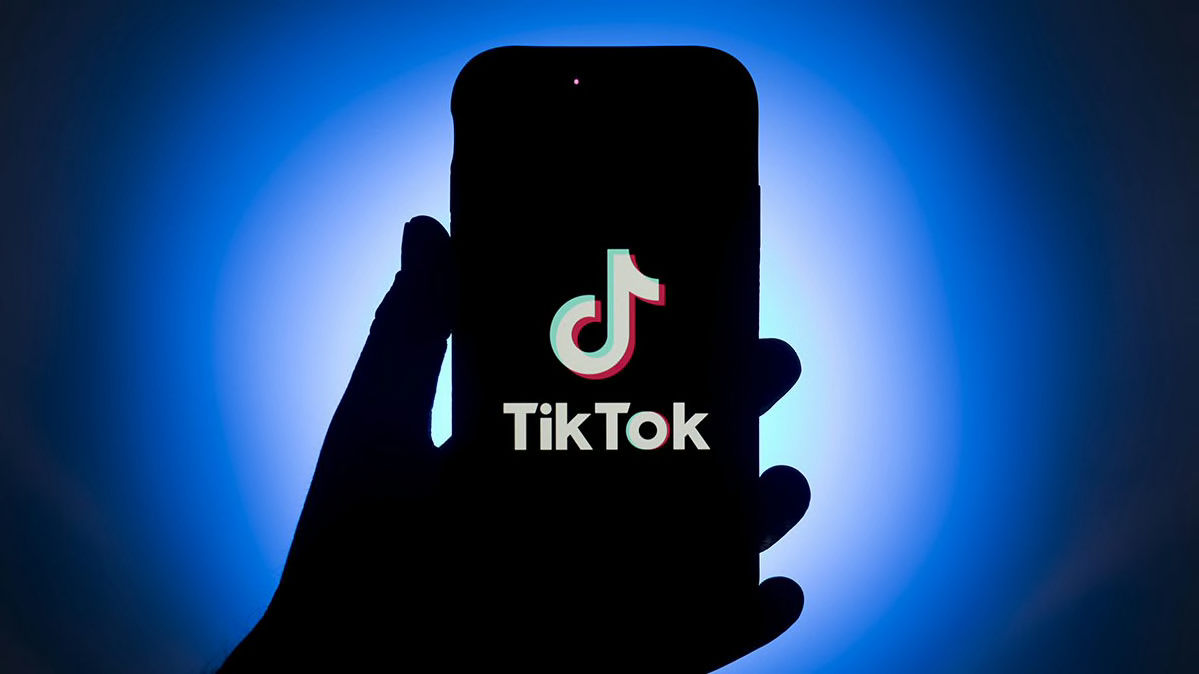 Update: A Federal Court judge has indefinitely blocked the order from President Trump that would have banned TikTok, the Chinese video-sharing platform, from the Apple App Store and Google Play store on Sept. 27.
A Nov. 12 deadline for a broader ban that applies to existing users remains in effect. This article was originally published Sept. 18, 2020.
The popular video-sharing platform TikTok could disappear from the Apple App Store and the Google Play Store as soon as Sunday unless the Chinese owner agrees to sell most of its U.S. operations to American investors led by Oracle.
But a full ban wouldn't go into effect until mid-November.
More on Kids and Social Media
In August, Trump said he would ban TikTok, as well as the messaging app WeChat, in the U.S. because of concerns that it shares private information about American consumers and companies with the Chinese government. He gave ByteDance, TikTok's Chinese-owned parent company, 45 days to sell a majority stake in its U.S. assets, resulting in Sunday's deadline.

Since then, ByteDance has been in negotiations with a number of potential U.S. buyers. Microsoft dropped out of a deal earlier this month. Now an investor group including Oracle and Walmart is negotiating a possible purchase. Any deal would have to be approved by both U.S. and Chinese authorities.
Even with the Sunday deadline, however, existing TikTok users could still access the app until Nov. 12.
"The only real change as of Sunday night will be [TikTok users] won't have access to improved apps, updated apps, upgraded apps, or maintenance," Commerce Secretary Wilbur Ross said Friday morning on Fox Business. If a deal isn't completed by Nov. 12, the U.S. government would shut down TikTok for all users on that date. See Ross' written statement.
TikTok told Consumer Reports in an email Friday that it was "disappointed" in the U.S. planned ban and will continue to challenge Trump's executive order.
TikTok allows users to create short lip-sync videos with their smartphones and post the clips on a worldwide network. The app is currently used by more than 800 million people, many of them children and young people.
If you're a TikTok user, here's how a potential ban might work, along with tips on how to download your videos and secure your account before a ban goes into effect.
How a TikTok Ban Might Play Out
The Commerce Department action would compel Apple and Google to remove TikTok from their app stores in much the same way that the U.S. prevented major retailers and cell carriers from selling Huawei phones.
Consumers wondering how this might work can look to India, which banned TikTok and other apps from China over security concerns on June 29. That action resulted in a relatively quick shutdown of the service by ByteDance.
In that case, TikTok voluntarily removed itself from Apple's App Store and the Google Play store. Users who tried to access it from inside India were met with a notification that said it was currently unavailable.
Government officials also ordered the country's telecom service providers to block the app on their wired and wireless networks, essentially keeping people from using the app on their phones.
Videos made by Indian users, however, are still available for viewing outside the country.

A similar sequence of events shut down the app in Hong Kong after a July 9 ban. Some users in Hong Kong have tried, successfully, to circumvent the ban by removing the SIM cards from their phones and using a virtual private network (VPN) to disguise their location.

Digital security experts warn that choosing a VPN can be tricky and that free VPNs often track users or bombard them with ads.
When the Department of Defense raised concerns about the TikTok app late last year, the Army banned it by asking personnel with government-issued phones to delete it from those devices, according to the New York Times.
Soldiers were "strongly encouraged" to remove the app from their personal devices, too.
How to Save Your TikTok Videos
If you're an active TikTok user, you may want to download your work before the deadline. The platform gives you two options: an individual save and a global save.
The first option can be done manually, but it's cumbersome to repeat for video after video, so you might want to think about using that approach for only the clips that are dearest to your heart.
The other approach requires an assist from TikTok, and it can take up to 30 days for your request to get processed. That doesn't leave a lot of time, even for the November deadline, especially if TikTok gets deluged with download requests.
To do a manual save: Open the video on a mobile device, then tap the three-dots icon in the top-right corner > Save video.
The clip will be stored locally on the device. Note that it will have the TikTok watermark affixed to it.
To do a global save: Open the TikTok app and tap the three-dots icon in the top-right corner > Privacy and safety > Personalization and data > Download your data > Request data file.
Once you do that, you need to return periodically to the TikTok app to see if your download is ready. When it is, go to Download data (near the Request data prompt in the sequence above) and tap Download.
Note that the archive file from TikTok is available for just four days. If you fail to download the data during that time, your access to it expires.
Staying Safe on TikTok
Like other social media platforms, TikTok has a variety of privacy and security settings. This is a good time to review them.
"Consumers should be diligent in managing TikTok's privacy settings, just as they would when using Facebook or any other social platform," says Joe Saunders, founder of RunSafe Security. "And children should be reminded not to share any personal or identifying data."
You can, for example, set your TikTok account to private, so only those users who follow you can see your content. Just keep in mind that this does not prevent ByteDance from seeing and collecting data on your content.
To make the change, go to the Profile tab > tap the Settings icon in the top right corner > Privacy and Security > and turn on Private Account.
To limit who can comment on your TikTok videos, tap the Settings icon > "privacy and safety" > and set Who Can Comment to "Friends" or "Off."
While you're there, adjust the access settings for direct messages and duets as well.
For parents, TikTok offers a feature called Family Safety Mode that gives you some control over a child's activity on the platform.
Start by downloading the TikTok app. Then create an account for yourself and link it to your child's account through Family Pairing mode.
Just so you know, children can disable this feature at any time, but you will receive a notification if that happens.
To access the feature, go to the Digital Wellbeing tab in the Privacy and Settings section of your profile page. There you'll find controls that let you limit screen time, restrict inappropriate content, and limit or disable messaging.