When you shop through retailer links on our site, we may earn affiliate commissions. 100% of the fees we collect are used to support our nonprofit mission.
Learn more.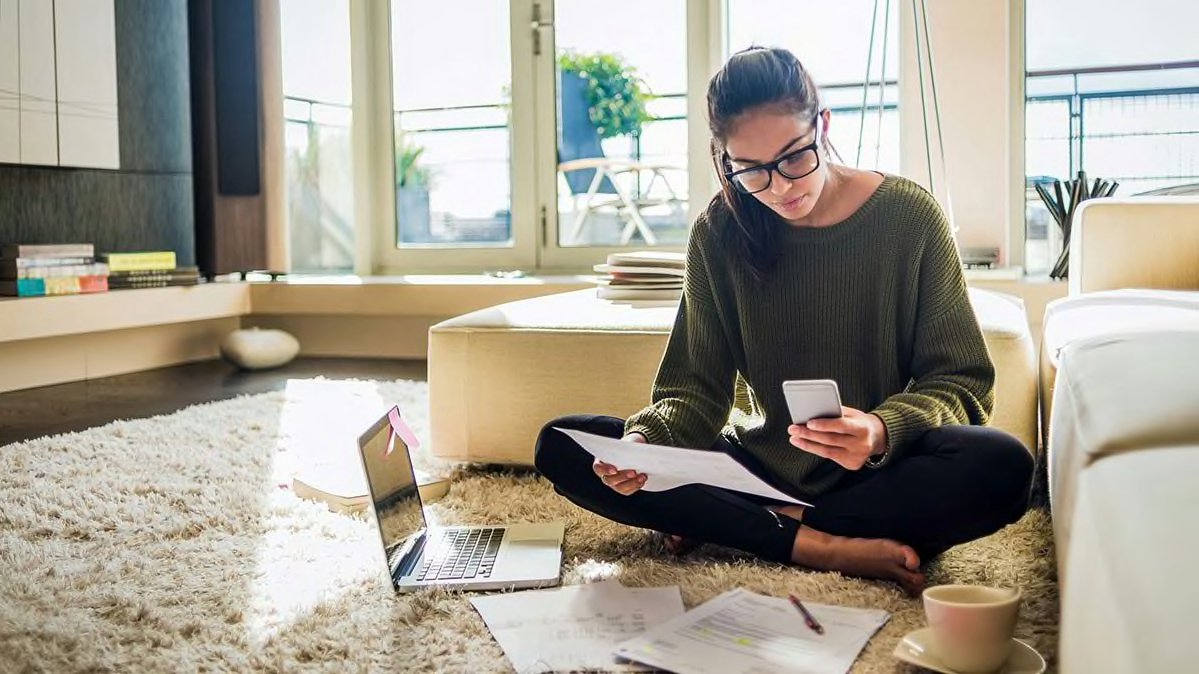 Homeowners struggling to pay their mortgages because of COVID-19 should be aware of a fast-approaching deadline: Dec. 31 may be your last opportunity to postpone monthly payments under the Coronavirus Aid, Relief, and Economic Security Act.
The relief package, passed in late March 2020, requires servicers of federally backed mortgages to grant what is called a forbearance—the option to postpone mortgage payments—to homeowners who request it.
Servicers must, on request, let you skip mortgage payments for up to 180 days and must later grant requests to extend the forbearance for up to another 180 days. But the deadline for requesting an initial forbearance on some federally insured loans—those backed by the Federal Housing Administration and the Department of Agriculture—is Dec. 31. Department of Veterans Affairs loans have an April 1, 2021, deadline; those backed by the Federal National Mortgage Association (Fannie Mae) and the Federal Home Loan Mortgage Corporation (Freddie Mac) currently have no formal deadline.
MORE ON FINANCIAL PLANNING AND CORONAVIRUS
About 6 million homeowners have already opted to postpone their mortgage payments under the coronavirus aid law. But more than 500,000 homeowners who are behind on their mortgages have not requested forbearance, according to the Consumer Financial Protection Bureau. And an additional 80,000 homeowners who did postpone payments under the act have not asked their servicers to extend their forbearance plan and have since fallen behind on their payments.
The relief package included a temporary moratorium on home foreclosures, but that moratorium also expires Dec. 31—so homeowners who are experiencing financial hardships because of COVID-19 should be sure to take advantage of any forbearance options they have right away.
The protections cover only loans backed or sponsored by Fannie Mae, Freddie Mac, the FHA, the VA, and the USDA. But homeowners with mortgages not covered by the act should contact their servicers anyway because many of them are offering flexible terms during the COVID-19 crisis.
A few other things to keep in mind:
Determine which rules apply. If you aren't sure whether your mortgage is federally backed, or what agency backs it, contact your servicer. Fannie Mae and Freddie Mac, the two largest federal backers, offer online lookup tools and have toll-free numbers. (For Fannie Mae, use this lookup tool or call 800-232-6643; for Freddie Mac, use this lookup tool or call 800-373-3343.) You'll need to provide your name, address, and the last four digits of your Social Security number.
You don't have to prove hardship. The coronavirus aid law says you don't need to provide any documentation showing that you need forbearance. That is in contrast to industry practice in ordinary times, when lenders and loan servicers generally grant forbearance only at their own discretion and typically require borrowers to prove they need to postpone payments because of serious financial hardship.
Forbearance shouldn't hurt your credit. The act also says your credit scores or reports should not be negatively affected if you accept a forbearance plan. (That said, we've heard reports of credit scores being wrongly dinged, so be sure to check your credit reports periodically.)
You don't have to catch up all at once. There was some confusion about this earlier in the year, but in April Fannie Mae and Freddie Mac made clear that homeowners who accept forbearance on federally backed mortgages do not have to make up the payments they missed via a lump-sum payment—which for many people would be impossible. Instead, most homeowners would be allowed to choose from several alternative repayment plans, including simply adding the missed payments to the end of the mortgage, and catching up to the original payment schedule over two or three years by making modest extra payments on top of the original monthly amount.
Don't take forbearance if you don't need it. If you don't anticipate a substantial loss of income during the COVID-19 pandemic and can still pay your mortgage, you probably should continue to do so. Even with a flexible repayment plan, forbearance won't be entirely without costs.