When you shop through retailer links on our site, we may earn affiliate commissions. 100% of the fees we collect are used to support our nonprofit mission.
Learn more.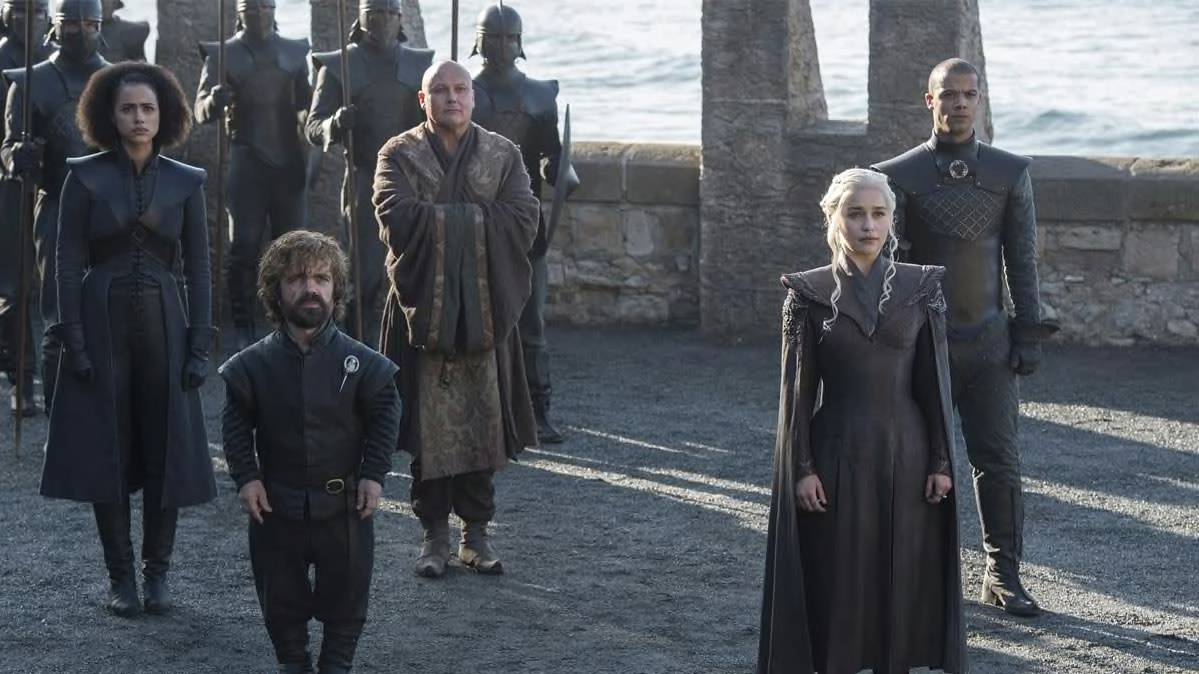 Can't wait for the final season of "Game of Thrones" to finally begin? You aren't alone. The HBO drama's eighth season premiere kicks off this Sunday, April 14, and more than one billion people are expected to tune in worldwide.
It used to be that you had fairly limited options to watch premium channels such as HBO and Showtime, which were available only with a pay-TV service like cable.
But all that's changed over the past 18 months. One great thing about this last season of "Game of Thrones" is that while the various Lannisters, Starks, and Targaryens will be battling to ascend the Iron Throne, you won't have to put up much of a fight to catch the action on HBO. There are now myriad ways to watch Arya Stark get medieval on her enemies or follow the march of the White Walkers as they attack the Seven Kingdoms.
While HBO might be an extreme case when it comes to the sheer number of viewing options, it's probably a bellwether for the future of TV. Consumers seeking to watch their favorite shows and movies will have more choices—and potentially more confusion—than ever before.
Here are all the ways you can watch "Game of Thrones."
Cable/Satellite
Have cable or satellite TV? "Game of Thrones" fans can watch the Starks vs. the Lannisters the old-fashioned way, by adding HBO to a regular pay-TV plan. Usually you'll pay about $15 per month for a variety of HBO channels and access to HBO Go.
Increasingly, we're seeing some premium channels, including HBO, being bundled into a company's biggest—and therefore priciest— TV package. Either way, it also includes HBO Go.
What's HBO Go, again? Read on.
HBO Go
If you can't tell HBO Go from HBO Now, you're probably not alone. HBO Go is a free service for those who already pay for HBO through cable or satellite. To watch HBO shows on a laptop, go to the HBO website. For a mobile device, download the HBO Go app.
Either way, to watch "Game of Thrones" you'll have to log in using your pay-TV credentials. Once you do, you'll get access to all of HBO's programming, including back seasons plus behind-the-scenes footage.
If you don't get HBO through your regular pay-TV provider, you can't use HBO Go. Instead, you may want to sign up for HBO Now.
HBO Now
HBO Now is a stand-alone streaming version of HBO—basically, a web and app streaming service for those who want to watch HBO but don't want to buy it through their cable provider.
It usually costs $15 per month, but you can sometimes get it cheaper if you subscribe to a cable-style streaming service. The best deal right now is from DirecTV Now, which includes it free in its new plans. Subscribe and you get access to all of HBO's programming—original series, movies, documentaries, and specials.
Individual Shows or Seasons
If you need to catch up on previous seasons or are content to wait until this last season ends, you can buy "Game of Thrones." Individual earlier episodes are for sale from pay-per-view services such as Amazon Prime Video, Google Play, and iTunes as downloads for about $3 to $4 per episode, or $20 to $30 for a full season.
Another option is to purchase the show on DVD or Blu-ray. You'll pay about $30 to $45 for one season or about $100 to $150 for the entire series up to now, meaning seasons one through seven.
Cable-Replacement Service
Another way to watch "Game of Thrones" is to sign up for HBO as an add-on to certain cable-replacement services, including DirecTV Now, Sling TV, and Sony PlayStation Vue.
As noted above, the best deal currently is with DirecTV Now, where HBO is included free with the streaming service's new programming plans, which start at $50 per month.
But several TV services, including the regular satellite-based DirecTV and streaming services including Hulu and PlayStation Vue, are including HBO as part of a free trial, though you'll typically be able to watch only one episode. That's also true of HBO itself, which has a one-week free HBO Now trial that will let you watch the premiere episode.
Amazon Prime or Netflix?
Neither of these subscription services include "Game of Thrones," and that includes old seasons as well as the new stuff. That's especially disappointing with Amazon Prime, which has a deal for much of HBO's back catalog of shows.
But Prime members can watch "Game of Thrones" by adding HBO via Amazon Channels for $15 per month. This is basically the same as HBO Now, but you have the convenience of paying for it through your Amazon account.