When you shop through retailer links on our site, we may earn affiliate commissions. 100% of the fees we collect are used to support our nonprofit mission.
Learn more.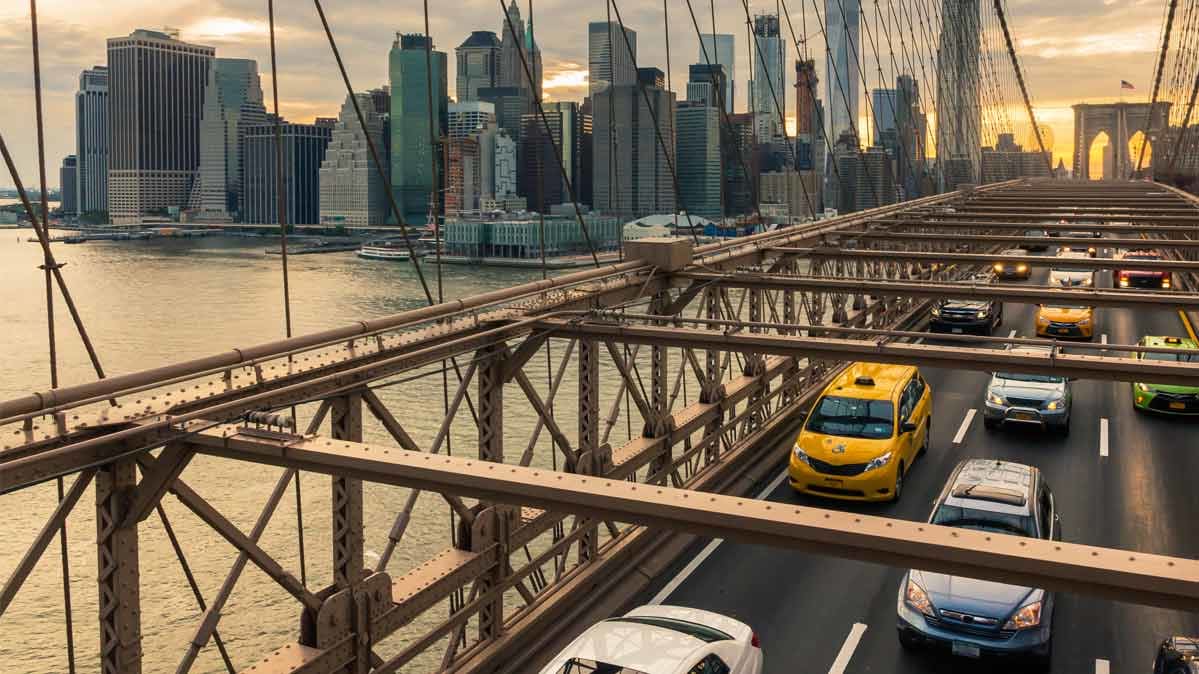 So you've decided to add a car to your city lifestyle. But which one should you pick? City dwellers need to take some special considerations into account when they choose a vehicle, whether it's for making a reverse commute, shopping in the suburbs, or escaping to the country on weekends.
If you're buying a car to drive and park in the city, you'll want:
• A tight turning radius. If you're squeezing into tight parking lots or trying to snag that space across the street, you'll want a car that doesn't require much space to maneuver. The lower the number, the better.
• The right size. Too big, and it'll feel ungainly around town. Too small, and you might not be able to carry what you need.
• Good city gas mileage. You don't want to be shocked when that awesome highway mileage drops off noticeably in stop-and-go traffic. Hybrids tend to excel in cities because they typically rely only on their electric motors at urban speeds below 20 mph. Unlike fully electric cars, hybrids don't need to be plugged in.
• A decent ride. It's not just about potholed city streets, either. Chances are you'll use your car to take weekend trips or grocery store runs, so you'll want a vehicle that doesn't jostle you or transmit hard bumps to the cabin. That way, you can be comfy downtown and on smooth highways, too.
• Standard automatic emergency braking (AEB) with pedestrian detection. Having another virtual set of eyes on the road just might save a life.
• City-specific features. When you choose which options to add, consider where the car will be parked. Will auto-folding mirrors come in handy, and will surround-view cameras help you park better?
Lucky for you, CR is here to help. Although we can't find you a parking spot, we can give you a list of the best cars for city dwellers, ranging from affordable hatchbacks to more luxurious models. In addition to our exclusive reliability and owner satisfaction data, we've done our own tests and pored over relevant statistics to help you find out which cars will meet your specific needs. That's why we picked cars that can make a U-turn in under 36 feet, get great gas mileage in the city, score well in our ride tests, and have AEB with pedestrian detection standard.
If you're a Consumer Reports member, the list below is available to you. CR members also have full access to the results of our Annual Auto Surveys; first-drive reviews of the newest cars, SUVs, and trucks; and our full road tests and exclusive ratings for each vehicle we buy.
If you're not a CR member, click below to join and see the full list of the best cars for city driving. As a CR member, you also get access to our exclusive ratings and reviews for every product that we buy and test, including cars, grills, mobile phones, and flat-screen TVs.
Sedans and Hatchbacks
Although hybrid crossovers have gained in popularity, the Prius hatchback is the most practical choice for city dwellers who need a car. With a 35-foot turning radius and a length of just 179 inches, it's maneuverable and easy to park. But the good news doesn't stop there: It gets 43 mpg in the city and 59 on the highway in our tests, it's exceptionally reliable, and it packs a surprising amount of room for cargo and passengers. The hatchback handles responsively and rides comfortably, although the standard seats are short on support and the gas engine can be noisy when it kicks in. Updates for 2020 include standard Apple CarPlay—but still no Android Auto. AEB with pedestrian detection is standard in 2020.
A sportier choice that's fun to drive on back roads but still practical on congested city streets, the Mini hatchback is quirky and full of character. It's available in a classic two-door or a more practical four-door version, and measures just 151 inches long. Thanks to its size and 36-foot turning radius, the Mini is a breeze to park. The Cooper S uses a four-cylinder turbo and got 23 mpg city and 30 mpg overall with the six-speed manual. The non-S has a three-cylinder engine that does the job but isn't as pleasant. Handling is nimble and sporty, but the ride is rather firm and road noise is noticeable. Controls take some getting used to, and the backseat is tiny. AEB with pedestrian detection is standard for 2020.
Essentially a hybrid version of the Civic, at 184 inches long the Insight is a bit larger than the Prius and only comes in sedan form. Fuel economy of 44 mpg in the city and a relatively good turning radius of 37 feet make it a good choice for urban areas. It boasts a comfortable ride and secure handling, and the rear seat is relatively roomy. But the Insight's stance is so low that it can be tough to get in and out, and climate and audio controls can be a bit confusing. AEB with pedestrian detection is standard in 2020, but true blind spot warning isn't available—only Honda's camera-based Lane Watch system, which displays an image of the passenger-side blind spot on the infotainment screen. Predicted reliability is above average.
SUVs
The Lexus UX is a good choice for those who want a small, fuel-efficient SUV that adds a touch of luxury. Although it's not as fancy as other Lexus models, the UX still has a comfortable ride and a more plush interior than most vehicles this size—it's only 177 inches long and has a turning radius of just 35 feet. We recommend the hybrid version, the UX250h, which comes with standard all-wheel drive (the nonhybrid only comes with front-wheel drive). It gets 32 mpg city in our tests, although the addition of a battery eats up some cargo space, and the gasoline engine sounds whiny under hard acceleration. Other drawbacks include a tight rear seat, limited visibility, and fussy controls that use a touchpad located between the front seats instead of a more conventional touch screen or click wheel. Predicted reliability is high.
Mazda's mini-SUV has agile handling and good fuel economy, and is available with front- or all-wheel drive. City fuel economy of 20 mpg is on a par with some sedans, but at just 168 inches long the CX-3 is even easier to fit into a parking space than most cars. The only available powertrain is a 2.0-liter four-cylinder engine and a six-speed automatic that's smooth and willing but not powerful. The ride is stiff, particularly with the 18-inch wheels and tires that come on most versions, and noise levels are high. The infotainment system uses a rotary knob to control phone and audio functions, but it's a bit complex and takes time to get familiar with. The rear seat is very tight, and cargo space is modest.
With great visibility, tons of standard safety features, lots of room for passengers and cargo, easy access, and city mileage of 20 mpg, the Forester is a good choice for city dwellers who need a larger vehicle. Our testers also praised its simple controls, comfortable ride, and responsive handling.
Even though the Subaru Crosstrek is 6 inches shorter than the Forester, the Crosstrek has a slightly wider turning radius. In addition, AEB with pedestrian detection is standard on even the base Forester but optional on some trims of Crosstrek. Still, a Crosstrek may also be a good choice as long as you equip it properly. If you have a place to plug in, there's a plug-in hybrid version of the Crosstrek that gets you a short electric-only range, but at the expense of cargo room.