When you shop through retailer links on our site, we may earn affiliate commissions. 100% of the fees we collect are used to support our nonprofit mission.
Learn more.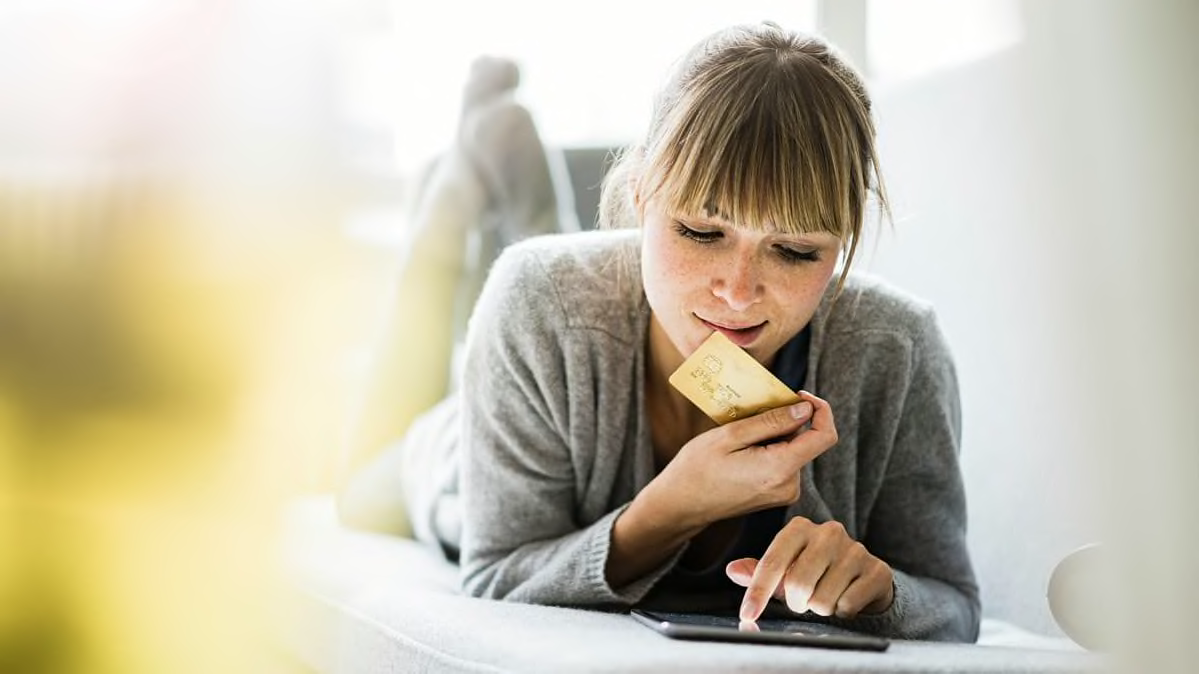 Online shopping spikes during the holiday season, and so does the risk of falling victim to a fake or dishonest retail website.
These online scams typically involve slick-looking but fraudulent sites that lure people with unbeatable prices on hot products, says Tom Bartholomy, president and CEO of the Better Business Bureau of Southern Piedmont and Western North Carolina.
But the purchased items never show up or, when they do, look nothing like they did in pictures. The fraudulent websites can be so professional-looking that even experts like Bartholomy might fall for them.
"I just bought a reading light for my wife," he says. "The picture and description made it look like one thing, but when it arrived I had to laugh at how tiny it was. More like a reading light for a hamster."
Indeed, online shopping scams are on the rise, according to the BBB. The number of reports increased 94 percent during the first 11 months of 2018 compared with all of 2017, it says.
Of course, the best way to avoid online shopping scams is to make your purchases at the sites of brand-name retailers you already know and trust. And always pay with a credit card as opposed to a debit card, because the former offers greater protections if you need to dispute charges.
But as you work through your holiday gift list, you might stumble upon an unfamiliar retailer that has an item in stock that you just can't find anywhere else or offers a price is so outstandingly good that you feel compelled to consider it.
Here's how to make sure the retailer is legitimate before you make a purchase.
1. Check Out Online Reviews
Search the BBB website for negative reports or complaints about the online retailer. Just be aware that some are foreign-based, so a search might not yield anything.
You can also search the domain name with a quick WHOIS search. Look for how long ago the site was registered and perhaps consider an unknown merchant that has more recently registered its site as more suspect.
And do a Google search to see what reviews or news stories–good or bad–turn up about the retailer. Keep in mind that positive reviews can easily be faked and a lot of negative reviews should be a red flag.
Most consumers already take this step, with 92 percent reading online reviews before making a purchase, according to BigCommerce.
Bottom line: Keep your zeal for a deal in check. If it sounds too good to be true, it probably is. If it doesn't feel right, steer clear.
2. Look for Clues on the Website
Scroll down to the bottom of the site and look for "about us" or "contact us" information, says Miguel A. Suro, a Miami attorney and founder of the personal finance website The Rich Miser.
Most legitimate sites will show a physical address and a phone number somewhere. Plug the physical address you find into Google Maps to make sure the location looks like someplace a legit business might operate, as opposed to someone's house.
Call the phone number to see whether someone answers, or do a reverse look up.
If you know the actual corporate name of a U.S.-based business and the state where it's incorporated, you can look it up on that state's Secretary of State website to make sure the company is in good standing.
3. Examine the Writing—and the URL
Take a close look at how the website is written, starting with the URL and on to the product and customer-service pages.
The URL is important because in a version of online shopping scams, fraudsters sometimes create facsimiles of familiar websites. Look closely to make sure the business name is correctly spelled and that there aren't any extraneous characters.
The URL shouldn't be overly long or complicated. For example, if you're shopping on Amazon, the URL should read Amazon.com, not Amason.com and not Amazon.com/payments-toys-holidayshopping.
And consider how the website reads and how easy–or not–it is to use. Does it sound like it was written by English speakers? Do you see foreign characters or symbols? Are there broken links throughout the site?
4. Look for Seals of Approval
The retail site's home screen might display a seal of approval from organizations that vouch for the retailer's reputation or responsible data collection practices, such as the Better Business Bureau seal, the TRUSTe Certified seal, or the Norton Secured Seal.
Of course, logos can be faked.
"So this isn't a flawless guarantee, but it's a positive sign if the retail site has some seal of approval from a reputable organization," said Emmanuel Schalit, a cybersecurity expert and CEO of password manager Dashlane.
A padlock symbol that's used to signal that a site securely protects your payment information is something scammers have been known to copy. Trust it only if it appears in the same field as the URL, which should begin with "https" (the "s" stands for "secure").
How to Avoid Online Scams
Do you know how to protect yourself from online threats? On the "Consumer 101" TV show, host Jack Rico and Consumer Reports' digital privacy expert Thomas Germain play a quiz game to reveal important steps you can take to keep your personal information safe.