When you shop through retailer links on our site, we may earn affiliate commissions. 100% of the fees we collect are used to support our nonprofit mission.
Learn more.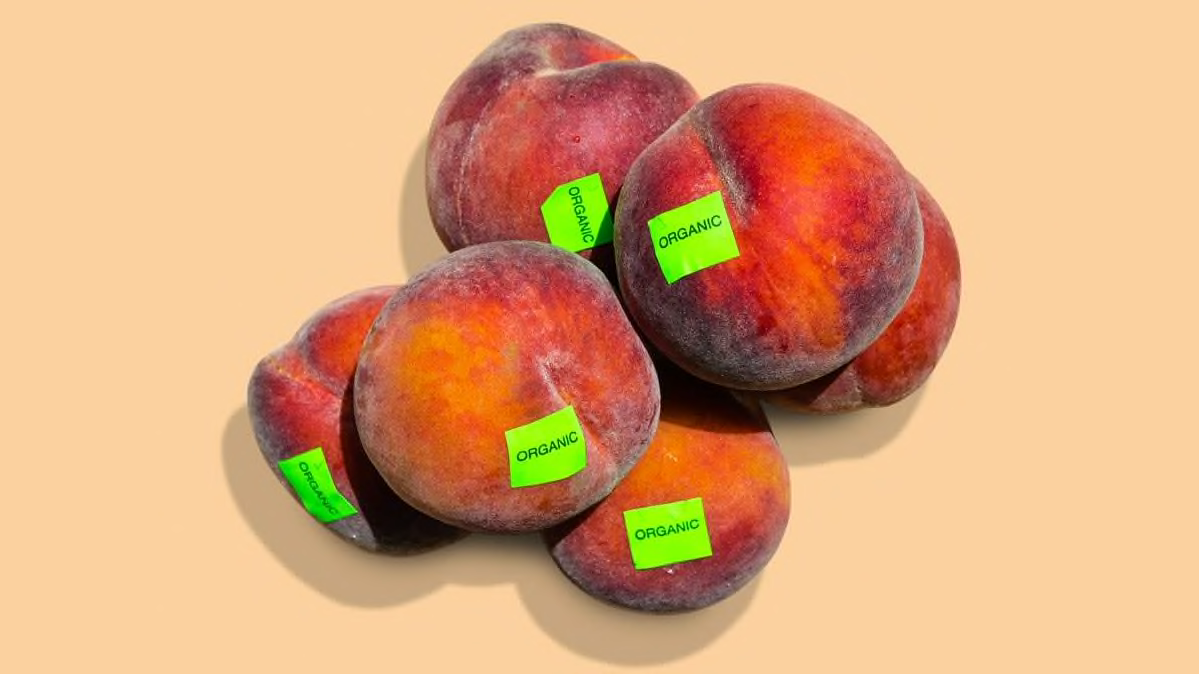 Buying organic protects not only your health but also the health of farmworkers and the environment. But higher costs can be a major barrier. To see just how great the price differences between organic and nonorganic are, CR analyzed the USDA's Weekly Advertised Fruit & Vegetables Retail Prices report, which collects prices from more than 29,000 grocery stores in the U.S.
We focused on the 14 nonorganic fresh fruits and vegetables CR rated Fair or Poor for pesticides, the ones for which buying organic is most important (except spinach, because organic spinach rated Poor). We calculated an average national price for June 2020.
Although our analysis represents a snapshot in time—prices vary by region and season—it shows that at least for these items, the difference is often $1 or less per unit. And simple strategies can help you save.
more about the pesticides on produce
Check the frozen and canned aisles. Frozen and canned organic versions are often less pricey than fresh, especially if you opt for store brands.
Shop sales. When fresh organic produce goes on sale, the price can rival nonorganic varieties.
Compare unit prices. The price per pound, quart, or other individual measure is usually listed on the shelf below the food. If you compare those, you can sometimes save by choosing packaged. For example, the national average price for loose organic apples was $1.95 a pound. But a 2-pound bag of organic apples was $3.76, or $1.88 per pound.
Do the prep yourself. Lettuce in a plastic clamshell costs more than a head of lettuce, and a wedge of watermelon is more per pound than a whole one.
Shop different varieties. For our examples, we averaged the prices for different varieties—the price for peaches, for example, includes white and yellow types. But some varieties may be cheaper than others: During the first and last weeks of June 2020, organic Bartlett pears cost less than nonorganic Bosc.
Stock up on deals. You can often freeze produce and use it later for baking, snacks, and more. For example, organic white nectarines were slightly cheaper than nonorganic ones during the first two weeks of June. So that would have been a good time to buy more of them.
National Average Price, June 2020
Apples
Blueberries
Celery
Cherries
Nectarines
Peaches
Pears
Strawberries
Watermelon
Seedless, Mini
Potatoes
Green Beans
Kale
Lettuce
Summer Squash
Editor's Note: This article also appeared in the October 2020 issue of Consumer Reports magazine.