Throwing a holiday party can induce a bout of seasonal stress, so Consumer Reports' test kitchens came up with five tasty, easy appetizer recipes.
If you're hosting dinner, nibble on one or two appetizers before your meal. If you're having people over for drinks and appetizers, you can make all five.
Don't feel like cooking? Consumer Reports has tasted heat-and-eat finger food, vegetable chips, Greek yogurt dips, crackers, and more. Set up a bar with soft drinks and wine, and all that's left for you to do is celebrate. We can also help you take the stress out of gift shopping, but—sorry—you'll have to come up with your own strategies for handling your in-laws!
(If DIY is not your thing, check our review of the best frozen appetizers.)
Caramelized Onion Dip With Chives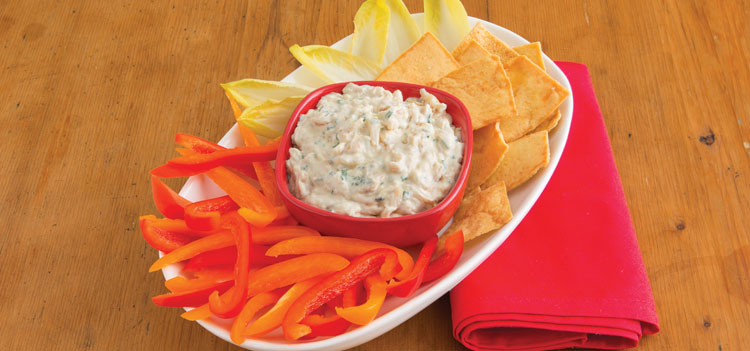 2 tablespoons olive oil
2 pounds Vidalia onions, peeled, halved, and thinly sliced
½ teaspoon salt
½ teaspoon freshly ground black pepper
1 cup Greek nonfat yogurt
4 ounces Neufchatel cheese
¼ cup chopped chives
Vegetables for dipping, such as endive, radicchio, and red- and orange-pepper strips
Pita chips for dipping
1. Heat oil in a large skillet over medium heat. Add onions, salt, and pepper, and sauté for 10 minutes, stirring frequently. Reduce heat to medium-low and cook, stirring occasionally, for 30 minutes until onions are browned and caramelized. Cool.
2. Place yogurt and cheese in a large bowl and mix well. Add cooled onions and chives, and stir until blended.
3. Serve with vegetables and pita chips.
Cheese Straws With Fennel Seed and Rosemary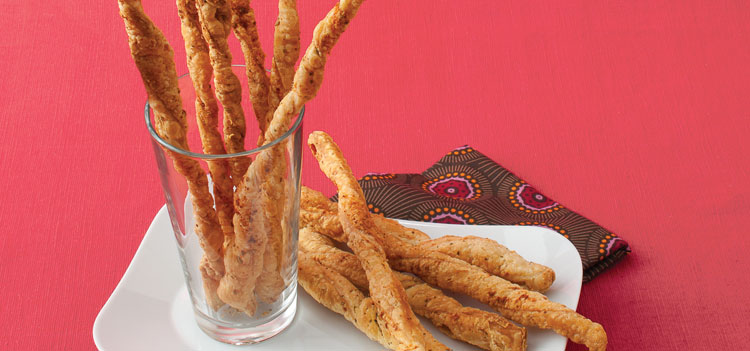 1 cup grated Asiago cheese
¾ cup grated Parmesan cheese
¼ teaspoon cayenne pepper
2 sheets (one 17.3-ounce box) frozen puff pastry, defrosted overnight in the fridge
1 tablespoon chopped fresh rosemary leaves
1 teaspoon crushed fennel seed
1. Heat oven to 375° F. In a small bowl, mix together cheeses and cayenne pepper. Sprinkle cheese mixture on work surface; top with puff pastry and roll out into two 10x13-inch rectangles, pressing dough into cheese to adhere.
2. Sprinkle one sheet of dough with the rosemary and the other with the fennel seed; press gently with a rolling pin to adhere.
3. Using a pastry cutter, trim sides to form two 9x12-inch rectangles. Cut puff pastry in ¾-inch-thick strips. Twist each strip and arrange on baking sheets lined with parchment paper.
4. Bake for 22 to 25 minutes, until golden and puffed. Cool on a wire rack and serve at room temperature.
Baked Apricot Brie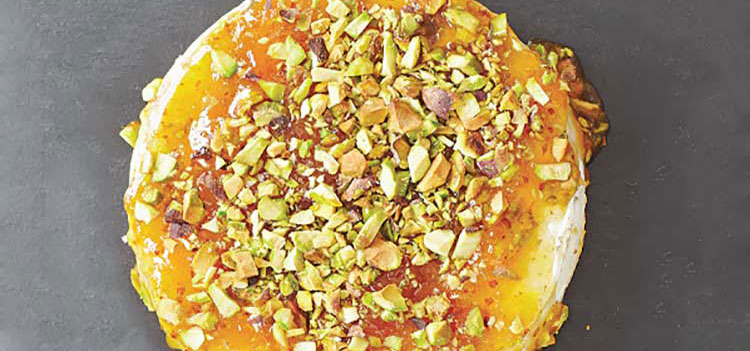 1 small Brie cheese (7 to 8 ounces)
2 tablespoons apricot preserves
2 teaspoons whole-grain mustard
2 tablespoons pistachio nuts, chopped
1. Preheat oven to 365° F. Place Brie in an ovenproof dish; heat 10 to 15 minutes, until warmed through. Mix preserves and mustard in a small bowl.
2. Remove cheese from oven and turn broiler to high. Spoon apricot mixture onto the center of the cheese and top with pistachios; broil 30 to 45 seconds (nuts should be slightly browned). With a spatula, carefully transfer the cheese to a serving plate. Serve immediately.
Not Your Usual Veggie Platter With Greek Yogurt Dip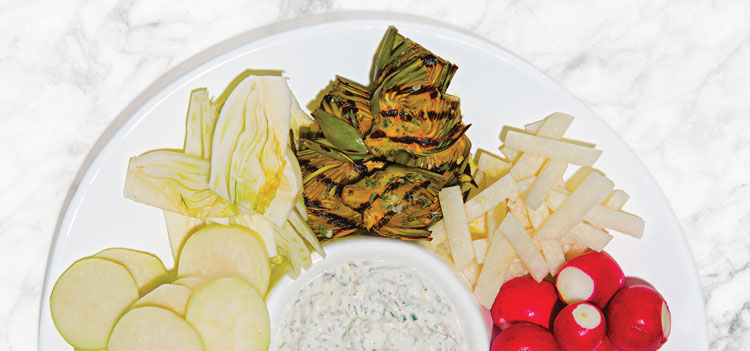 Store-bought Greek yogurt dip
Assorted vegetables:
-Radishes, left whole with the tops cut off
-Baby artichokes marinated in herbs and olive oil, then grilled
-Fennel, stalks trimmed and the bulb sliced into ¼-inch wedges
-Kohlrabi, peeled and cut into thin, crackerlike rounds
- Jicama, peeled and cut into long, thin sticks, drizzled with
lemon juice to prevent browning
1. Spoon dip into a small decorative bowl. Place in the center of a large platter.
2. Arrange the vegetables around the bowl of dip. Serve.
Baked Salmon Croquettes With Lemon-Mayonnaise Dipping Sauce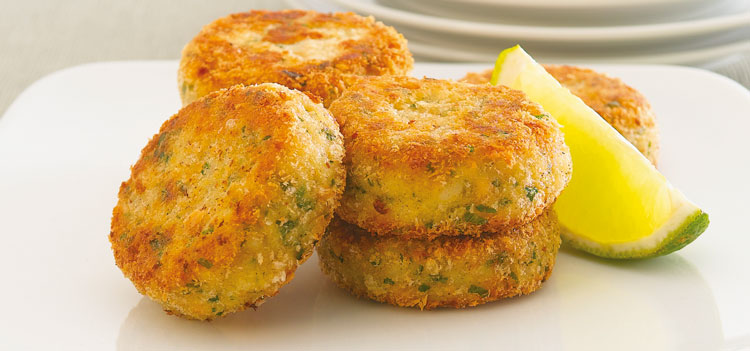 1 can (14.75 ounces) Alaska salmon, drained, bones and skin removed
¾ cup panko breadcrumbs
2 tablespoons light mayonnaise
¼ cup finely chopped red bell pepper
2 green onions, finely chopped
1 egg white
1 tablespoon fresh lemon juice
1 teaspoon Old Bay seasoning
1 teaspoon Dijon mustard
1. Heat oven to 425° F. Coat baking sheet with cooking spray.
2. In a large bowl, combine salmon, ½ cup panko breadcrumbs, mayonnaise, red pepper, green onions, egg white, lemon juice, Old Bay seasoning, and Dijon mustard. Stir gently until well-combined.
3. Shape mixture with hands into 16 1½-inch patties. Coat gently in remaining ¼ cup panko breadcrumbs. Place on prepared baking sheet.
4. Bake 12 minutes, turning once until heated through and lightly browned.
Lemon-Mayonnaise Dipping Sauce
2 tablespoons light mayonnaise
1 tablespoon fresh lemon juice
1 teaspoon Dijon mustard
Pinch salt and pepper
Mix all ingredients in small bowl until combined. Serve with salmon croquettes.
Shopping links are provided by eBay Commerce Network and Amazon, which makes it easy to find the right product from a variety of online retailers. Clicking any of the links will take you to the retailer's website to shop for this product. Please note that Consumer Reports collects fees from both eBay Commerce Network and Amazon for referring users. We use 100% of these fees to fund our testing programs.