Here's What 32 People Who Use Period Underwear Really Think About It
Study participants helped CR evaluate products from Dear Kate, Knix, Modibodi, Thinx, and TomboyX Period underwear is designed to be worn as underwear that also absorbs menstrual blood. Cindy Li, a 33-year-old in Chicago, bought their first pair of period underwear about four years ago. Li, who uses gender-neutral pronouns, remembers seeing ads for Thinx, one of the biggest brands, on a New York City subway, and thinking, "Is this real?"
Period underwear has been around for about a decade, and today, there is a wide variety of brands and styles available. One pair can range in price from about $15 to more than $40. For many users, period underwear provides an alternative or a backup to other menstrual products, such as pads or tampons.
Li, for example, is a long-time menstrual cup user. But they also use period underwear for the days when they know their period will be heaviest. "It is something that makes me feel super comfortable on heavy days with my period, that my period is not going to leak," Li told Consumer Reports in an interview.
CR recruited owners of five prominent brands of period underwear, as well as those with an intent to purchase period underwear in the future, to evaluate the consumer experience with these products and understand their challenges.
Each of the brands we evaluated—Dear Kate, Knix, Modibodi, Thinx, and TomboyX—received mostly good marks from our participants. They appreciated the convenience, comfort, and environmental friendliness of period underwear, but balked at the costs and cleaning requirements, and weren't always confident the underwear could completely replace pads and tampons. 
Here's how we conducted our research, and more on what we found.
How We Studied Period Underwear
For our study, we enlisted two groups of participants to tell us about their experience and score their brand of period underwear. We evaluated five brands: Dear Kate, Knix, Modibodi, Thinx, and TomboyX.
What People Like About Period Underwear
Confidence. "Across all brands of period underwear included in the study, confidence was the most common benefit mentioned by participants," says Dana Keester, test project leader in CR's Consumer Experience and Usability Research program. Participants said they liked feeling like they didn't have to worry about leaks and stains of their underwear, clothes, and bedsheets.
Comfort. Many of our participants said their period underwear helped them feel comfortable during their periods. "They don't look like you're wearing a pad, it looks just like normal underwear," one participant said. 
Convenience. Several participants also highlighted the convenience of period underwear. Using period underwear reduced the need to shop for pads or tampons monthly, or to carry disposable products around. A few people mentioned that the underwear fit in better with their active lifestyles. "I love that I can use them when going on long, strenuous hikes and not have to worry about changing a pad and then carrying it out with me on the rest of the hike/backpacking trip," one participant explained. "When backpacking, I clean them and dry them on my pack and they take up less space than disposable pads."
Environmentally friendly. Many in our study said they initially made the switch to period underwear in order to create less waste or to live more sustainably. "This continues to be a reason people value the products," Keester says. Participants expressed appreciation that they could reuse the underwear rather than throw away disposable products, particularly plastic.
What People Don't Like About Period Underwear
Hard to clean. Cleaning period underwear is not a simple matter of tossing it in with the rest of your laundry. While all of the period underwear in our study can be washed in a washing machine, it can't be dried in a dryer or washed with fabric softener.
Modibodi, for example, told CR that fabric softener can reduce the underwear's functionality. Also, most brands suggest rinsing out your underwear immediately after you're done using them, likely to prevent blood from drying inside the underwear and becoming difficult to remove. 
Many participants in the study acknowledged that their period underwear needed extra care and didn't enjoy these additional steps. Some participants said they were grossed out by the need to rinse out their underwear by hand. Others felt uncomfortable putting their used underwear in the wash with the rest of their clothes. Some chose to wash their period underwear in a separate load. "It just makes me question how sustainable I'm being if I'm doing such a tiny load of laundry after my period," one participant said. 
In addition to being a little grossed out, some participants said they felt annoyed by the extra time and attention required. "I have to remember not to put it in the dryer, and I often do forget. This makes me feel that it might not be effective as long as possible," one participant noted. 
Worry. Although in many cases period underwear instilled a sense of confidence, in some instances it generated worry that the underwear would not actually prevent all leaks and stains, particularly on their heavy flow days. A few participants pointed out that when the absorption didn't seem to be working properly, discomfort could occur. 
"Sometimes the fit feels 'off' and sometimes the absorption feels like it can't keep up/or it doesn't absorb quickly and there is a cold/wet feeling when I use the bathroom and pull them back up," one participant said. Another noted that clots seemed not to fully soak into the underwear, "which can make it a bit more uncomfortable."
A few people also had fit issues as well. "The gusset doesn't stretch as much as the rest of the material and the design isn't built well for someone with a large stomach," one user said. "I have leaked out the side of the gusset before." And another user noted that as their body size has changed over time, their expensive underwear now no longer fit as well, leading to leakage. 
Cost. Many of the participants in our study cited the cost of period underwear as a reason that they didn't own more pairs or couldn't replace the ones they already own. A single pair may cost as much as $46. Several brands offer discounts for purchasing sets or multiples, but the "startup costs" are still hefty. One user noted that because the cost is high, she only owns two pairs. "So I can sometimes use up my period underwear before my period even starts," she said. "And that's really frustrating."
Still need other period products. The participants in our study largely viewed period underwear as an adjunct or a backup to the other period products they used. Only five out of the 32 in our study of current users told us they exclusively used period underwear to manage their periods. The costs of buying them, the extra energy needed to take care of them, and the possibility of leaks on heavy flow days appear to make it difficult for many people to use them exclusively. 
For this study, we included an evaluation of each company's inclusivity in their branding and product offerings. 
We asked our participants about how included they felt by the various companies' branding. We also separately evaluated the images, models, available sizes and styles, and wording that made up each company's website and marketing.
This is important because, at least in theory, period underwear can be used by people of a variety of sizes, skin tones, and genders. Nonbinary or trans people who menstruate may also prefer alternatives to pads and tampons for a variety of reasons, such as wanting to avoid using such products in public bathrooms, discomfort with touching period blood, or because of other widespread considerations like convenience or environmental impact.
Li says over the years, they've noticed that period underwear companies have gotten better at inclusivity. When they were first shopping for period underwear, the branding felt very feminine. But now, "more and more I see there are companies offering more gender-inclusive and size-inclusive options."
The participants who were current period underwear users generally felt positively about their brand's inclusiveness. The prospective users told us there were things they liked, such as brands clearly striving for size and identity inclusivity.
A major downside for several people, however, is when branding veers too feminine. "It really makes me feel dysphoric when I am shopping for something that I, a nonbinary person, needs, but the WOMAN identity is really thrown in my face and on all the products and design," one prospective user said.
Cost plays a role in inclusivity too. Sarah Frank, a PhD candidate and lecturer in sociology at the University of Wisconsin-Madison, and a menstruation scholar, points out that many transgender and nonbinary people face high levels of poverty and financial discrimination. So although some period underwear companies may be aiming to make their products appeal to a wide variety of people, "the market does not meet the consumer at all because those products are so expensive and unattainable," she says. 
In our study, the group of current users of period underwear had higher than average incomes and contained a higher proportion of women than the group of prospective users, which included more nonbinary people.
We asked the five companies in our study about cost. Modibodi told CR it donates thousands of pairs of period underwear to people in need. Thinx told us it recently launched a new line called "Thinx for All" for $17 available at major retailers such as Target and Urban Outfitters. "Our size inclusivity allows for all body types to be fitted in our garments, for one price," TomboyX told us. Knix and Dear Kate haven't responded to our questions.
Period Underwear and PFAS
You might have seen recent headlines that PFAS (short for per- and poly-fluoroalkyl substances), also called "forever chemicals"—linked to potential adverse health effects—have been found in period underwear. PFAS are used in many products like nonstick cookware and waterproof clothing and are also in the soil, air, and even some drinking water.
In 2020, the Sierra Club reported that Graham Peaslee, PhD, a nuclear physicist at the University of Notre Dame, had tested several pairs of period underwear at its request and found traces of fluorine, a marker that indicates the use of PFAS in the manufacturing process. These findings don't constitute a full study, Peaslee told CR—it was more of a spot check. But they do warrant concern, Peaslee says, since PFAS can be absorbed to some extent through the skin. The possible health effects of this type of exposure are unclear.
Thinx, TomboyX, and Knix say that their products comply with the Oeko-Tex Standard 100, an independent certification that states that products are free of certain harmful chemicals. Modibodi told CR its products are in the process of being certified as Oeko-Tex Standard 100. That certification, however, only looks for a handful out of the thousands of PFAS chemicals that exist. Dear Kate's website states its products don't contain PFAS. 
We asked each of the companies in our study about this. Thinx told us that in addition to complying with Oeko-Tex standards, they also require all of their suppliers to guarantee that they do not add any PFAS chemicals to their products. TomboyX noted that the Oeko-Tex standards rule out the presence of many harmful chemicals, "including compounds within the PFAS family that can cause infertility or cancer." Knix wasn't able to respond to our questions before our deadline, but their website says that in addition to the Oeko-Tex certification, the company also conducts separate testing for the presence of fluorine in its products, and that its underwear are fluorine-free. Modibodi also told CR its products are fluorine-free. Dear Kate didn't respond to our questions. 
Still, consumers should be aware that period underwear is one of many products and substances that may potentially expose you to PFAS.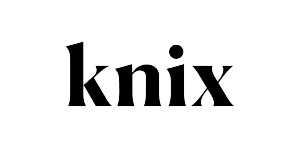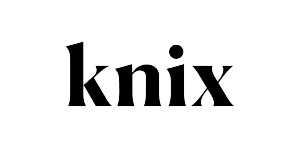 Knix sells a variety of styles, including classic cuts as well as several thongs, an overnight short, several styles with lace backs, and a boxer brief. They have the largest variety of color options among the five brands we looked into, including a variety of different nude options. The majority of their styles are available in sizes from XS to 4X.
Knix offers a wide variety of absorbency levels, starting at 5 ml of liquid (about one regular tampon's capacity), all the way up to their Super Leakproof Dreamshort, which holds 60 ml of liquid (about 12 regular tampons)—the highest-absorbency period underwear in our study.
Participants who used Knix frequently mentioned how comfortable they were, and how well they fit underneath clothing.
Shop: Knix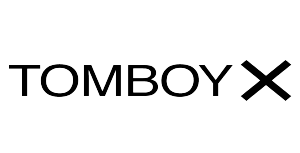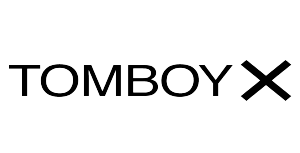 TomboyX offers four styles: bikini, hipster, and two lengths of trunks. Most styles have three or four color options (non skin tones) and three different waistband colors. Their size range was the most extensive in our study, from 3XS to 6XL, which participants in both studies appreciated.
The bikini and hipster styles hold up to 40 ml of liquid (about eight regular tampons). The two trunks styles hold only 20 ml (about four regular tampons) of liquid, but have a floating gusset sewn into the underwear on the two short sides, making it easier to attach a reusable or disposable pad with wings.
A number of participants, especially among the prospective users, pointed out the inclusivity of their products and branding. "TomBoyX seemed to really understand that not everyone who menstruates is a woman and it showed in their design," one participant said.
Shop: TomboyX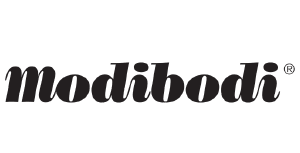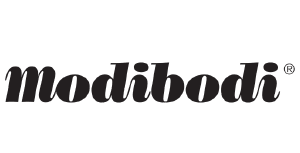 Modibodi sells a variety of styles, including classic cuts as well as thongs, a boyshort, a sleep short, and an anti-chafing short to prevent a chafing rash on the inner thighs. Many styles come in only one or two colors such as black, pink, and blue; some are also patterned. Almost all styles are available in at least XS to 2XL, with a smattering of styles available in a 2XS, one 3XS, and roughly half going up to 6XL.
Absorbency levels are available from 5 ml (about one regular tampon)  to 50 ml (about 10 regular tampons).
Several participants noted Modibodi's variety of sizes and fits. "I also liked Modibodi's modeling choices and that they had options for disabled people that I had never seen before and that they had recycled material options," noted one prospective user.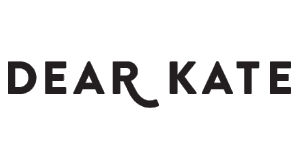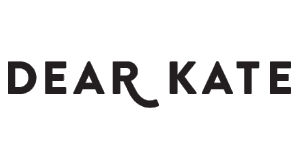 Dear Kate has more feminine styles than the other brands and just three cuts: Brief, Hipster, and Thong. Most styles offer two to three color options in addition to black and beige, including blues, reds, pinks, and greens. All Dear Kate styles are available from XS to XL and most are available up to 3X, though the color you want may not be in stock.
Dear Kate does not advertise or guarantee their products to be leak-proof. Absorbency levels range from ml (about one regular tampon) to 15 ml (about three regular tampons).
Participants noted that Dear Kate's branding felt geared specifically to women and less inclusive of diverse gender identities than other brands. 
Shop: Dear Kate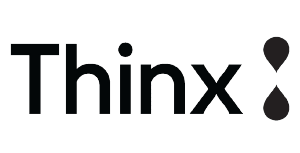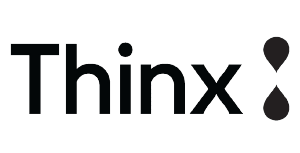 Thinx sells a variety of styles, including classic cuts as well as a thong and two kinds of boyshorts. Most styles are available in one or two colors other than black and beige, including purples, greens, and blues. All styles are available from XXS to 4XL.
Absorbency levels are available from 9 ml (about two regular tampons) to 45 ml (about nine regular tampons).
"I love the fit—they're comfortable and natural and they allow me to continue my active lifestyle even when on my period," said one user.
When you shop through retailer links on our site, we may earn affiliate commissions. 100% of the fees we collect are used to support our nonprofit mission. Learn more.
Correction: This article, originally published on October 25, 2021, has been updated to correct the spelling of Modibodi.