When you shop through retailer links on our site, we may earn affiliate commissions. 100% of the fees we collect are used to support our nonprofit mission.
Learn more.
For most people, savings and Social Security income aren't enough to pay for assisted living. Most cobble together those assets along with long-term-care insurance benefits, home-sale proceeds, and contributions from willing and able relatives. CR's advice can help you afford assisted living.
Tap Your Resources
1. Leverage a life insurance policy. If you, or your parent, have been paying premiums on a whole or universal life policy for a decade or longer—and are comfortable with leaving less to heirs—you could tap the policy's built-up cash value. If you borrow from the policy or withdraw your cost basis—what you paid in premiums—you'll owe no tax. If you cash in the policy entirely, you'll pay ordinary income tax on everything but the cost basis. "We usually recommend withdrawing up to your cost basis and then borrowing the rest," says Joseph Truiano, a Prudential financial services manager in Paramus, N.J.
2. Determine whether you're eligible for veterans benefits. Veterans and veterans' survivors who are eligible for a Veterans Affairs pension­, and who have documented physical or mental restrictions, may be eligible for an increase in monthly pension benefits, called an enhanced or special monthly pension. To qualify for pension benefits, the veteran must have served during a period of conflict, meet certain age or disability requirements, and meet certain income and net worth limits. A surviving spouse must meet certain criteria as well. A veteran or survivor also may qualify for an enhanced or special monthly pension if he or she is eligible for pension benefits and needs assistance with daily activities or is housebound because of disability. Patrick Simasko, an elder-law attorney in Mount Clemens, Mich., says the VA's asset and net worth guidelines aren't carved in stone. "The asset test ultimately becomes a subjective decision made by the representative processing the application," he says. Go to benefits.va.gov/pension or vets.gov/pension for information and application details.
More on Elder Care & Assisted Living
3. Take out a home loan. Homeowners who want or need to keep a home in the family can take out home equity loans or home equity lines of credit, says Theodore "Ted" Sarenski, a CPA personal finance specialist and CEO of Blue Ocean Strategic Capital. Shop for the lowest setup costs, including fees for loan processing, origination, and underwriting; appraisals; and document preparation. Some HELOCs require only interest payments during the period in which you take money out, which could be 10 years or longer. That arrangement might work well if the home will be sold within the decade. But HELOCs, based on floating interest rates, pose more risk than fixed-rate home equity loans.
4. Set up a reverse mortgage. Homeowners 62 and older who have exhausted all other options and are certain they can afford to stay in the home for the long haul might want to use this gambit when only one spouse is entering assisted living. A reverse mortgage lets you tap your home equity for cash. Depending on the loan type, you can get a lump sum or draw down the money as needed. The older you are, the more you can borrow; the maximum is about 74 percent of the home's value. Reverse mortgages are freighted with significant costs: Borrowers typically pay several thousand dollars in closing costs and fees; a one-time government mortgage insurance premium can run from 0.5 percent to 2.5 percent of the loan amount. These loans don't have to be paid back until the homeowner moves out or dies, but borrowers still are on the hook for home insurance, property taxes, and home maintenance expenses. If you fall behind on these costs, you could lose your home to the lender, which is why you should explore this route with caution. Go to hud.gov and type "reverse mortgage" into the search box for more information.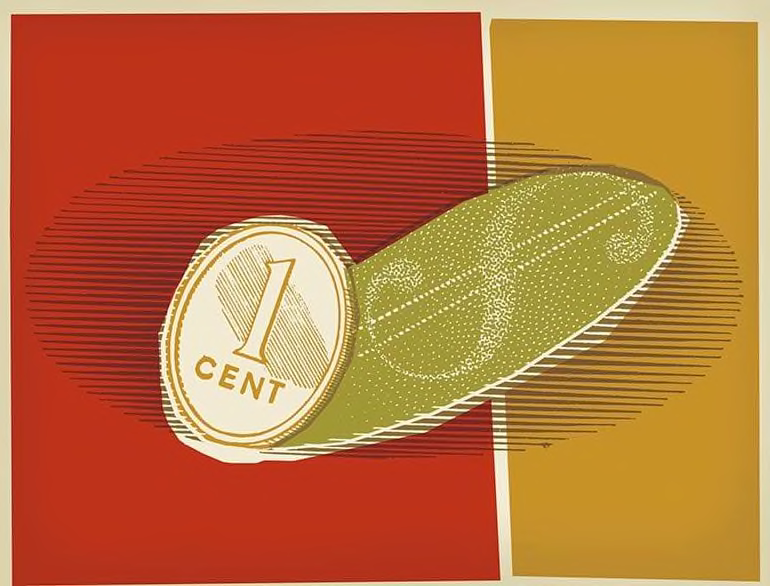 Find the Wiggle Room
5. Choose an assisted living situation with a flexible pricing structure. The most expensive, all-inclusive pricing model combines all services—for instance, three meals a day, 24-hour on-call aides on your floor, transportation—rolled into one price. A less costly "levels of care" or "tiered pricing" model places the senior in a price tier that entitles her to a given number of hours of care. If she can manage without more care, that option might suffice. The potentially most affordable, fee-for-service model allows residents to pay only for services as needed. Most facilities offer at least one type of pricing structure, but if you are given a choice, make your selection with care. "Generally in the industry you can't make a change once you decide on one type of fee structure," says Colleen Ryan Mallon, chief marketing officer at Kendal, a network of continuing-care communities in the East and Midwest.
6. Look for the open beds. Where there's a decline in occupancy or regional competition for residents, you might be able to negotiate the first month's rent or even get it free. "If a facility has a lot of wheelchair-bound residents, it may be a sign they are loosening their rules to fill beds," says Amy O'Rourke, president of the board of directors of the Aging Life Care Association, representing aging-life-care experts, also known as geriatric-care managers. Be sure to check for adequate staffing levels.
7. Choose a not-for-profit. These residences aren't necessarily less expensive than for-profit assisted living residences. But they might cover residents who run out of funds. That protection can significantly reduce out-of-pocket expenses if your parent stays longer than the average two years. Not-for-profit continuing-care retirement communities are required to provide that guarantee to those who enter at the independent living level but might not make the same promise at the assisted living level. But some are more generous: Masonic Villages retirement communities, in Dallas, Elizabethtown, Lafayette Hill, Sewickley, and Warminster, all in Pennsylvania, guarantee continued care and services to residents who run out of funds, regardless of their level of care when they enter. Masonic affiliation is not a requirement for entry, or for the guarantee.
8. Opt for lower-cost rooms. As with any real estate transaction, room rent corresponds to location and size. If your parent is able and willing to be farther from the dining room, she could save perhaps $50 per month on rent, says Jim Pusateri, senior vice president of sales strategies for Brookdale, the country's largest owner of adult-care communities. If she can handle a studio, she could save several hundred dollars a month, he adds. Residents willing to share a one-bedroom apartment, making the living room into a bedroom, could save 40 to 50 percent of the rent, depending on the facility. If you end up sharing an apartment with two bedrooms, in some cases Brookdale furnishes the common space, so you need to bring furniture only for your own room.
9. Discount the glitz. Consider a residence housed in an older building, or one with fewer beds, advises Maribeth Bersani, chief operating officer of Argentum, a trade association of for-profit adult-care residences. Big, new campuses operated by national or regional chains offer more amenities—at a cost—and must support expensive corporate staff. "If you have Mrs. Smith's Assisted Living, she doesn't have those expenses," Bersani says, adding that Mrs. Smith will need to be vetted for quality of care.
Mind the Details
In any assisted living stay, you'll need to factor in many costs aside from rent. These might include a nonrefundable intake fee; a deposit for pets; and fees for administering medications, assistants accompanying your parent to medical appointments, phone and internet service, transportation, haircuts, dry cleaning, and cultural events. Be aware of other considerations:
10. Plan for possible coverage gaps. You or your parent could wait up to six months for the payments from a long-term-care insurer to start. If you need to cash in a CD early, your bank might waive the early withdrawal penalty for an urgent need such as entering assisted living. But if your bank won't budge, don't sweat the penalties, Sarenski says. "The bank will just change the interest rate back to that of a savings account," he explains. "In this low-interest environment, you're not missing much."
11. You can write off the cost of care. Once the total medical expenses exceed 10 percent of adjusted gross income, you can deduct the remainder from federal income taxes for the resident. Deductible medical expenses can include long-term-care insurance premiums and the medical services provided within the facility itself. If you are covering more than half your parent's support in assisted living, you can deduct those expenses from your own taxes when they exceed 10 percent of your adjusted gross income. To maximize the deduction, pay for assisted living with the taxable distributions from retirement accounts, advises Michael Keeler, a certified financial planner at Peak Financial Solutions in Las Vegas. "Even with the 10 percent limit, a bill of $65,000 a year—not uncommon for assisted living—is likely to result in a sizeable tax break for most people," Keeler says.
Editor's Note: This article also appeared in the October 2017 issue of Consumer Reports magazine.