When you shop through retailer links on our site, we may earn affiliate commissions. 100% of the fees we collect are used to support our nonprofit mission.
Learn more.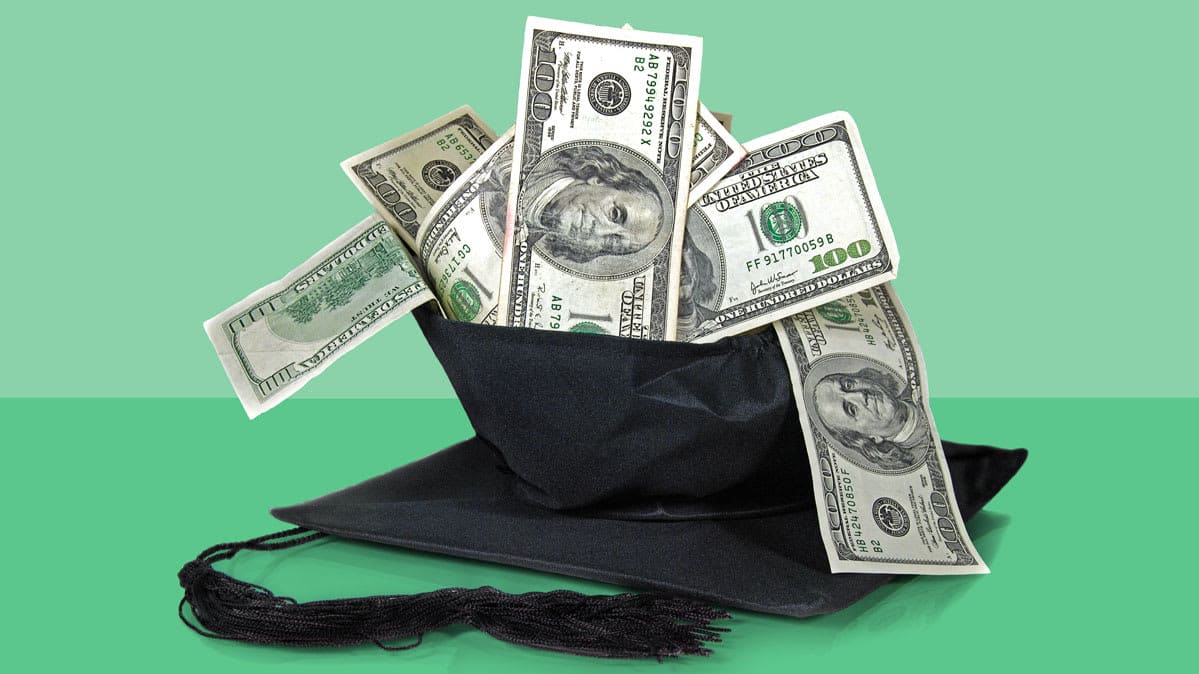 For many parents, it's second nature to want to make financial sacrifices to support their children, even after they've become adults. More than 7 out of 10 parents say they put their children's interests ahead of their own, according to a 2018 Merrill Lynch Age Wave study. These parents are spending twice as much on adult children (those between the ages of 18 and 34) as they're contributing to their own retirement accounts, adding up to $500 billion and $250 billion, respectively.
There's no question that some financial support for adult children may be necessary given today's hefty student loan burdens and the lack of affordable housing in many areas. But often this funding is based on unrealistic expectations, says Manisha Thakor, vice president of financial wellbeing at Brighton Jones, a wealth management firm in Seattle. "The standard of living that many kids think they should have—and that parents think their kids should have—is far beyond the incomes the kids coming out of school can afford," Thakor says.
There's another reason too much generosity isn't a good long-term strategy. For baby boomers, who have limited time left to build their savings, this kind of gifting may have serious repercussions for their own nonworking years, causing them to run short of money. The burden of their support may fall on their kids, who may end up providing financial help and long-term care, says Mari Adam, a certified financial planner in Boca Raton, Fla.
To avoid this situation, boomers should set ground rules for giving, Adam advises.
Sit down with your children and draw up a timetable for their financial independence. If your over-21 child lives at home, require that she contribute toward rent or groceries. If she doesn't have an income yet, request help in the form of household chores and other responsibilities—for example, ferrying grandma to the doctor. Otherwise, limit your support to gifts that provide long-term value. Here are three other ways to help:
Fund Healthcare Coverage
If your adult child doesn't have healthcare insurance from an employer and can't afford to buy a marketplace plan on her own, consider helping her pay for a policy. If she's 26 or younger, you may be able to keep her on your employer's plan. "The cost of uninsured medical bills and debt could have lasting financial consequences," Thakor says.
Contribute to Your Child's Roth IRA
If he's earning an income but doesn't have an employer-sponsored retirement plan, consider helping to fund a Roth IRA, says Karen Van Voorhis, a certified financial planner in Norwell, Mass. With a Roth, contributions are made after-tax, and earnings growth and withdrawals after age 59½ are tax-free. A single person earning less than $122,000 can put away as much as $6,000 in a Roth IRA in 2019.
Teach Money Skills
Helping your grown child learn to manage his own finances will have the biggest long-term impact. But he may be more receptive if the lesson comes from someone else, Thakor says. Ask a friend with money expertise to sit down with him over coffee. Or offer to pay for a session with a financial adviser.
Editor's Note: This article also appeared in the October 2019 issue of Consumer Reports magazine.