When you shop through retailer links on our site, we may earn affiliate commissions. 100% of the fees we collect are used to support our nonprofit mission.
Learn more.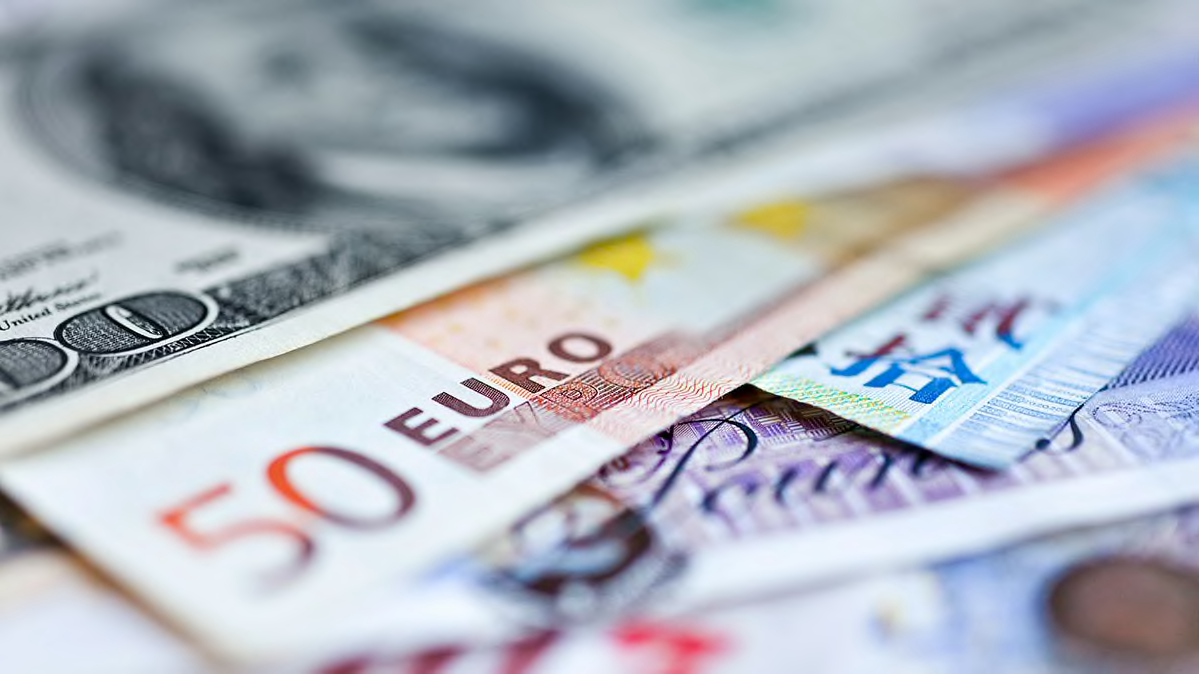 With airfares still low and the U.S. dollar strong, many Americans are traveling abroad. But once they get there, they need to be wary of exchanging money. It's easy to get ripped off.
The first rule of thumb is to avoid foreign exchange kiosks and storefronts, says Matt Schulz, senior industry analyst at CreditCards.com.
"The rate you are going to get simply isn't what you can get through a credit card," Schulz says. Or even a debit card, for that matter.
Travelex, the currency exchange company that operates kiosks in airports around the world, was offering an exchange rate of 1 euro for $1.26 this month. On the same day, Mastercard's exchange rate was 1 euro for $1.17.
That may not sound like much of a difference, but it can add up. If you're paying 500 euros for train tickets for your family and charge it to your Mastercard, it would come to $585. But if you exchange your dollars for 500 euros in cash at the Travelex counter, you'd end up paying $630, Schulz says.

Schulz recommends travelers rely on two basic tools: a credit card that doesn't charge foreign transaction fees, and a bank debit card, which typically offers competitive exchange rates.
Here are some basic rules to help you get the best currency conversion rates while traveling outside the U.S.
Use your debit card if you need cash. You can use your debit card to make a withdrawal at a local bank ATM. It's a good idea to research what your bank charges for foreign ATM withdrawals, however. Some tack on ATM fees of $1 to $5, as well as a debit transaction fee of up to 3 percent. If that's unpalatable, consider opening an account at a bank that doesn't charge such fees, such as Simple.
Charge purchases to a credit card that doesn't charge foreign-transaction fees. That can save you from paying fees that are as much as 3 percent of what you charge. There are many such credit cards available, like the Capital One Quicksilver Cash Rewards card or the Chase Sapphire Preferred card, so research which rewards program would make the most sense for your spending habits. If you need to apply for such a card, be sure to do so at least six to eight weeks before your trip to ensure it arrives on time.
Avoid currency kiosks. They rarely provide favorable rates when you exchange money. To see how much they vary, check rates at Travelex and Mastercard.
Don't let foreign merchants charge you in U.S. dollars. This is a trap that credit card users sometimes fall into, Schulz says. If a merchant offers to charge your card in U.S. dollars rather than the local currency—also called dynamic currency conversion—don't agree to the offer. The exchange rate is often poor, and the merchant may also add fees on top of that. It's best to leave your charge in the original currency and let your credit card company provide you with its exchange rate.
Don't use your credit card for a cash advance. Credit card companies may offer competitive exchange rates, but many charge high fees and interest rates. On top of that, the interest on a cash advance begins immediately when you take the money instead of after the typical interest-free grace period for credit card charges.