When you shop through retailer links on our site, we may earn affiliate commissions. 100% of the fees we collect are used to support our nonprofit mission.
Learn more.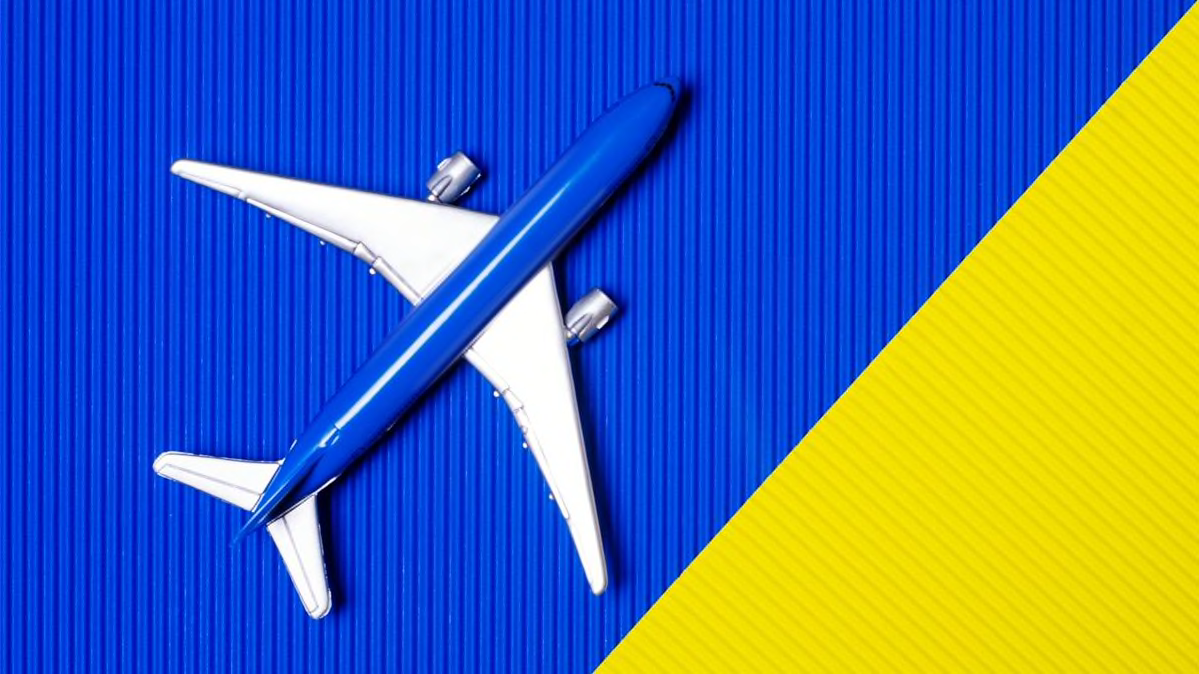 Whether you're heading back to the classroom or the office, September is all about getting back to work. That includes refocusing on your finances before the run-up to the busy holiday travel and shopping season.
This is also a good month to review your workplace benefits before open enrollment begins. You might also want to think ahead to booking Thanksgiving travel, especially if you are going by air.
Read on for tasks that should be on your September financial to-do list, as well as insight into which items are on deep discount this month.
Review Your Health Benefits
Most companies will run their open enrollment period for next year's benefit selection in the next month or two.
Prepare now by taking a look at your current health insurance plan and consider whether it adequately meets your needs. Also think about whether you have any life events coming up that could have an impact on the benefit package you select next year.
This is also a good time to take a look at any use-it-or-lose-it flexible spending accounts, such as some healthcare and dependent-care accounts, to make sure you're not missing out on reimbursements. Also consider adding to your financial to-do list reviewing your 401(k) contributions if you're not maxing out the account.
Buy Your Thanksgiving Plane Ticket
If you're planning to travel over the Thanksgiving holiday, you might get the best airfares by purchasing your ticket soon. The analysts at Google Flights say you'll get the lowest holiday airfares if you buy in early September. They expect prices to gradually rise through October and then spike a week before the holiday.
Keep in mind that in order to find inexpensive fares, your departure flight isn't as important as when you plan to return. If your travel dates are flexible, plan return travel after the post-Thanksgiving weekend, says Google Flights.
Also, when buying tickets, make sure you understand the terms of the ticket you're purchasing. That is particularly important now as more airlines offer more restrictive, basic economy tickets. While basic economy travel is improving—starting Sept. 5, American Airlines will allow passengers to bring a carry-on and a personal item—others, such as Jet Blue, are raising baggage fees from $25 to $30 for the first checked piece of luggage.
Check Your Credit Cards' Benefits
For years, credit card companies have offered a generous array of free perks, including price protection coverage, extended warranties on products, and car-rental insurance. Such perks can save you money. Now some card issuers are scaling back or dropping these benefits altogether.
Citibank, for example, made a number of its credit card benefits less generous. It scaled back price protection (which refunds you the difference if the price of a product you purchase with the card falls within 120 days), purchase insurance (if a product you buy with the card is damaged or stolen), and trip cancellation insurance (if you get sick, say, and have to call off travel plans), among others.
Earlier this year, Discover and Chase eliminated or reduced many of the benefits they offered on their cards. Chase dropped lost luggage protection (which reimburses you for the cost of repairing or replacing lost, stolen, or damaged luggage during a trip). Discover stopped offering auto-rental insurance.
One way to keep track of the benefits your card offers is to use a free mobile app such as Sift. It automatically combs through your credit card policies to show you all your benefits in one place. The app also provides a list of every credit card purchase you make and gives you information on how many days you have until the price protection coverage on a purchase lapses, how long your warranty lasts, and how many days you have left to make a return.
If you decide to apply for a new card, use our credit card rewards tool to find one that best suits your needs.
Buy Items on Deep Discount
September is a great time to year to find discounts on all kinds of major appliances. Research by Consumer Reports' product experts, who track prices year-round, shows that this month you can get good deals on appliances such as washing machines and dryers and even lawn mowers and leaf blowers.
It's also still a good time to snag a deal on laptops and other electronics.
To learn more about products on sale this month, read "6 Products on Deep Discount in September."