When you shop through retailer links on our site, we may earn affiliate commissions. 100% of the fees we collect are used to support our nonprofit mission.
Learn more.
GM made a big splash earlier this year when it unveiled its redesigned Chevy and GMC pickup trucks. Among them was the Chevrolet Silverado 1500 LT, which Consumer Reports has since tested. Like trucks from every manufacturer, the Silverado is offered in plenty of trim levels and with tons of options. If you're looking into buying a Silverado, this guide can help you determine which is right for you.
In addition to buying the Silverado, we also recently rented a number of additional versions (and one GMC Sierra) to get an idea of just how many flavors are on the GM pickup menu. To be clear, we didn't test each one, but rather took note of their differences and how they compare with our LT version. (See the complete Chevrolet Silverado road test.)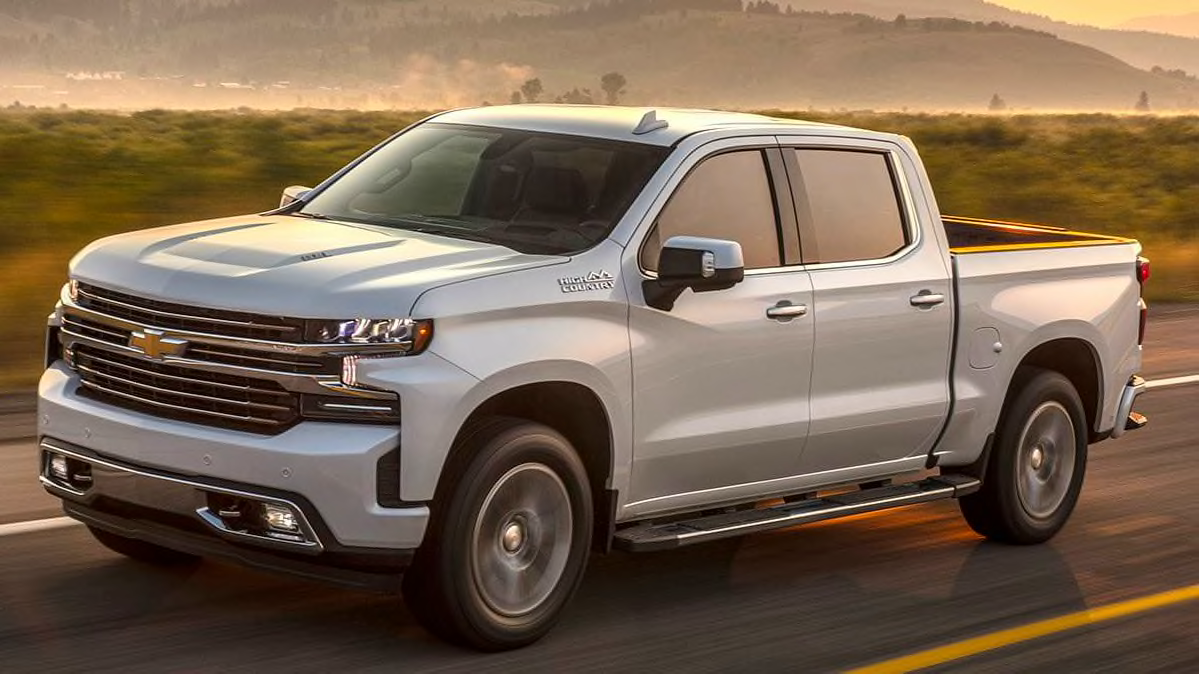 Some general buying advice for this truck—regardless of the version—is to be sure to get one with power-adjustable pedals. Those allow drivers of different heights to adjust the pedals as needed. We definitely wouldn't buy any Silverado without some running boards, because climbing in and out of these beasts takes a fair amount of agility. These are both worth the extra money they may cost. (Price and availability may depend on the trim; check with your dealer.)
We wish GM (and Ram, for that matter) would make safety features including forward collision warning (FCW), automatic emergency braking (AEB), and blind spot warning (BSW) standard on all of its trims. In comparison, Ford has announced that FCW and AEB are standard on the 2019 F-150.
From mild to wild, here's the full slate of available Silverados (and one cousin, the GMC Sierra), and which drivers they're meant for. Starting prices include the destination fee and are for crew-cab models with four-wheel drive.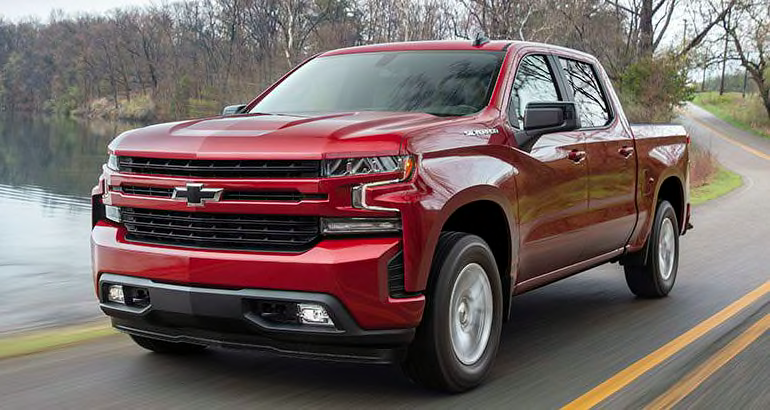 Silverado RST
With its body-colored grille and the style of its front and rear bumpers and side mirrors, we call this one "sporty-ish" mainly for its looks. We found that its leather seats were a definite upgrade over our LT model's cloth thrones, but the RST still has the same bland interior as the truck we bought. One neat feature is the power-release tailgate, which can be lowered from in the cab or by using the key fob.
Why buy this one? You want a sporty truck but you still need it to do some work.
Starting price: $45,995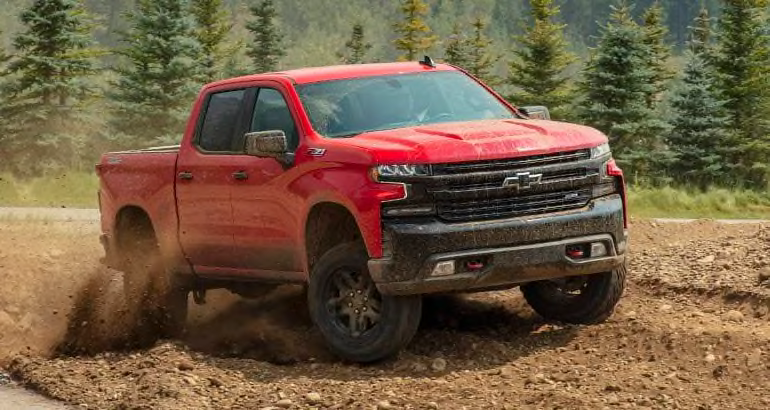 Silverado LT Trail Boss
Perhaps the coolest thing about this version is that it has a 2-inch lift kit straight from the factory. It actually lifts the truck body higher above its wheels for better ground clearance and helps it look more like a tough off-road vehicle. However, that also means that getting into the cabin feels like climbing a mountain. (We really aren't kidding about getting running boards.) This trim comes with several terrain modes for off-road driving.
We noticed more tire noise, a stiffer suspension, and a more jittery ride compared with our LT. We also found that wherever we drove the Trail Boss, teenage boys came out in droves to admire it. No, it's not in the same league as the ferocious Ford Raptor or the Ram Rebel, but it's the best GM has to offer as an alternative.
Why buy this one? You go off-road on occasion, but you don't want to fuss with aftermarket modifications, and you love the "elevated" look.
Starting price: $49,795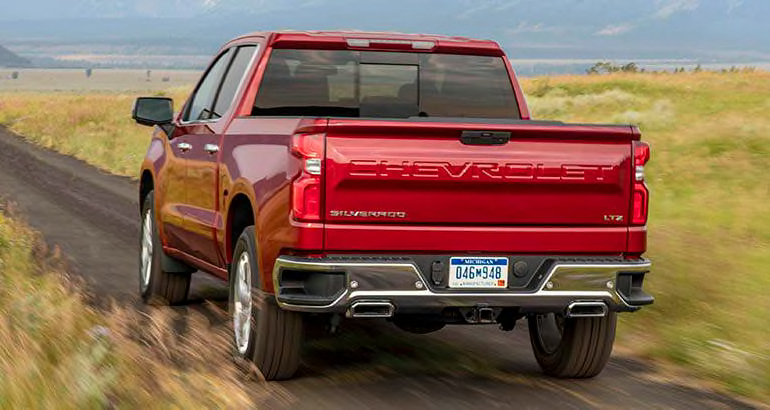 Silverado LTZ
We liked this model for many reasons, including the fact that it came with GM's wonderful 420-hp, 6.2-liter V8 engine and 10-speed automatic transmission—as smooth and satisfying a powertrain as GM has ever made for a pickup. A 5.3-liter, 336-hp V8 is standard.
The LTZ had a better ride than our LT; it smoothed out the bumps better, and we found its leather seats to be more comfortable. This model's 8-inch infotainment touch screen is superior to the small screen system in lower trims. The LTZ has the potential to appeal to buyers looking for more than just a work truck. This version is very easy to live with.
Why buy this one? You're looking for an upscale truck but don't want to pay Denali prices (see below).
Starting price: $50,195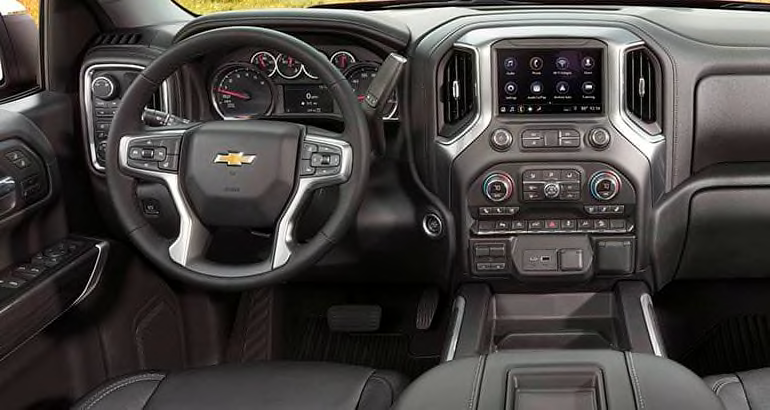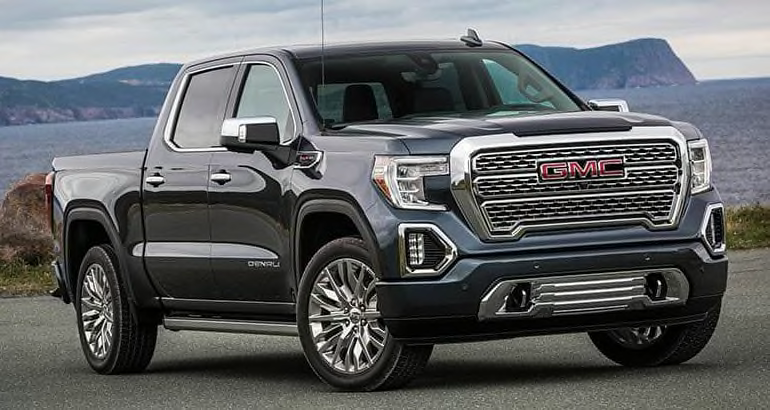 2019 GMC Sierra Denali
This GMC truck is a very close cousin to the Silverados above, sharing many parts and powertrains. But it's meant to be a world above those, focusing in on luxury. It competes with the highest trimline versions from Ford and Ram—and does a nice job of it.
But we were put off by how clunky the power-activated running boards sounded as they retracted under the body, producing an unrefined "thunk." One neat touch is that with an additional kick, the running board moves back some to make it easier to load stuff into the bed from the side of the truck.
The Denali's Adaptive Ride Control—which changes the shock absorbers' damping according to the terrain—delivered a reasonably comfortable ride for a truck. But while the interior was upscale, it didn't justify this truck's lofty price, especially when compared with the interior of a Ram truck, for example.
The Denali's "MultiPro" tailgate is also pretty slick and can be configured six ways. Two of the most interesting things this new tailgate can do: It lets drivers create a built-in step to make it easier to get into the bed, and lets them turn the tailgate into a fold-flat stand-up workstation. A carbon fiber bed will be available later, reducing weight and, GM says, becoming more resistant to dents, scratches, and corrosion than competing steel beds.
Why buy this one? You can buy a luxury car but want (or need) a truck instead.
Starting price: $59,495

GMC MultiPro Tailgate