When you shop through retailer links on our site, we may earn affiliate commissions. 100% of the fees we collect are used to support our nonprofit mission.
Learn more.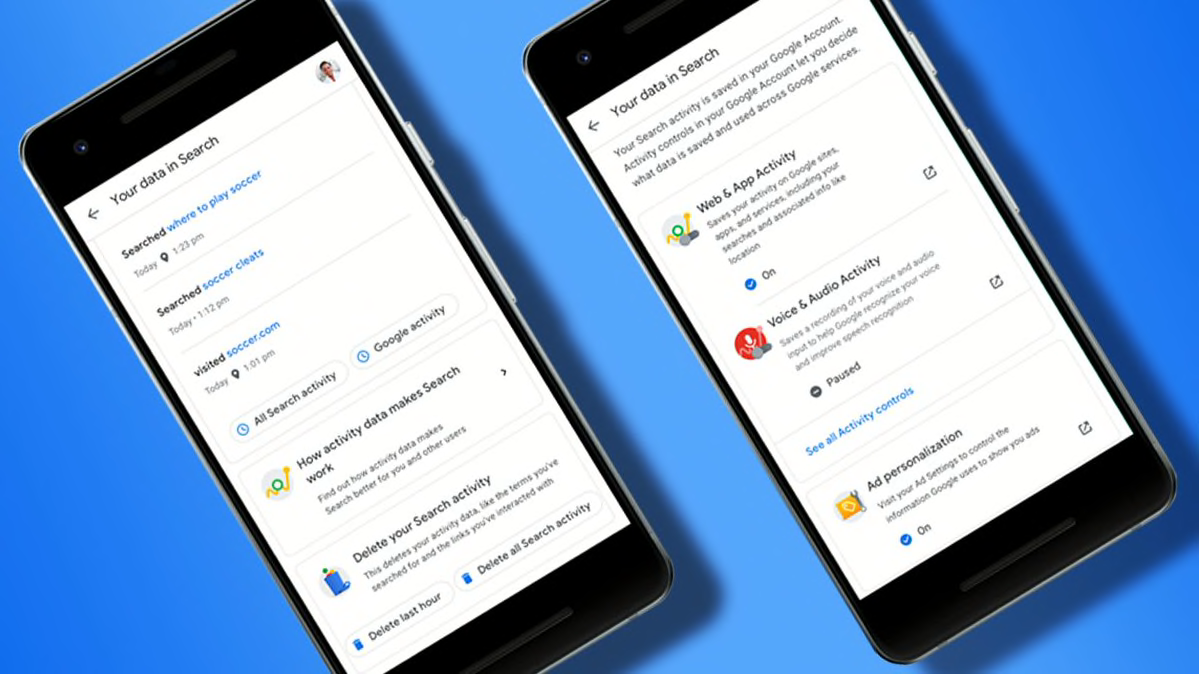 Google is offering a new way to review and delete your search activity directly from the Google.com home page, though the link is slightly less prominent than when it was first introduced.
On Wednesday, the settings option was accessible via a link located directly below the search bar, but that has now been removed. The option—labeled "Your data in Search"—is still available, though, inside a menu in the corner of the home page. That makes it a little harder to find.
When reached by Consumer Reports, Google explained that the link below the search bar was just there to promote the new feature. It was removed after a day, but nothing else about the process has changed, the company said.
When you click on "Your data in Search," it takes you to a hub that includes various privacy settings, along with a video explaining some of the ways the tech giant collects and utilizes consumer data.
To access the tool, you have to go to Google.com, as opposed to simply opening a new browser tab in Chrome or Firefox. On a computer browser, you can find it in the Settings menu in the lower right. On a phone, it's available in the top left.

This update doesn't change what personal data you can control, but it does make existing tools more accessible. In the past, you needed to navigate to the Google account page to manipulate these controls.
"Having access to relevant and actionable privacy controls directly from the Google products you use every day is just one way that we are continuously working to build privacy that works for everyone," Google said in a statement signed by Eric Miraglia, director of product management for privacy and data protection.
These changes follow recent controversies over how Google handles consumers' privacy and security, involving a data vulnerability in the social media platform Google+, accusations that the company's Location History setting is misleading, news of a data-sharing partnership with Mastercard, and a browser update that automatically signs users into Chrome.
"It's a minor improvement," says Justin Brookman, director of privacy and technology policy for Consumers Union, the advocacy division of Consumer Reports. "I'm glad they're making the settings a little easier to find, but the settings they present you with still don't give users the controls they deserve."
For instance, Brookman says, to stop Google from storing future search activity, users need to turn off Web & App Activity, but that also turns off unrelated, and useful, functions in other services such as Maps.
The redesign currently affects the home page on desktop and mobile browsers, and the company says it will roll out to the company's Android and iOS apps in the coming weeks. The company is promising similar changes will come to Maps and other products next year.
Editor's note: This article has been updated to explain that users must now go to the Settings menu on the Google.com home page to access the privacy tool instead of simply clicking on a link beneath the search bar.