When you shop through retailer links on our site, we may earn affiliate commissions. 100% of the fees we collect are used to support our nonprofit mission.
Learn more.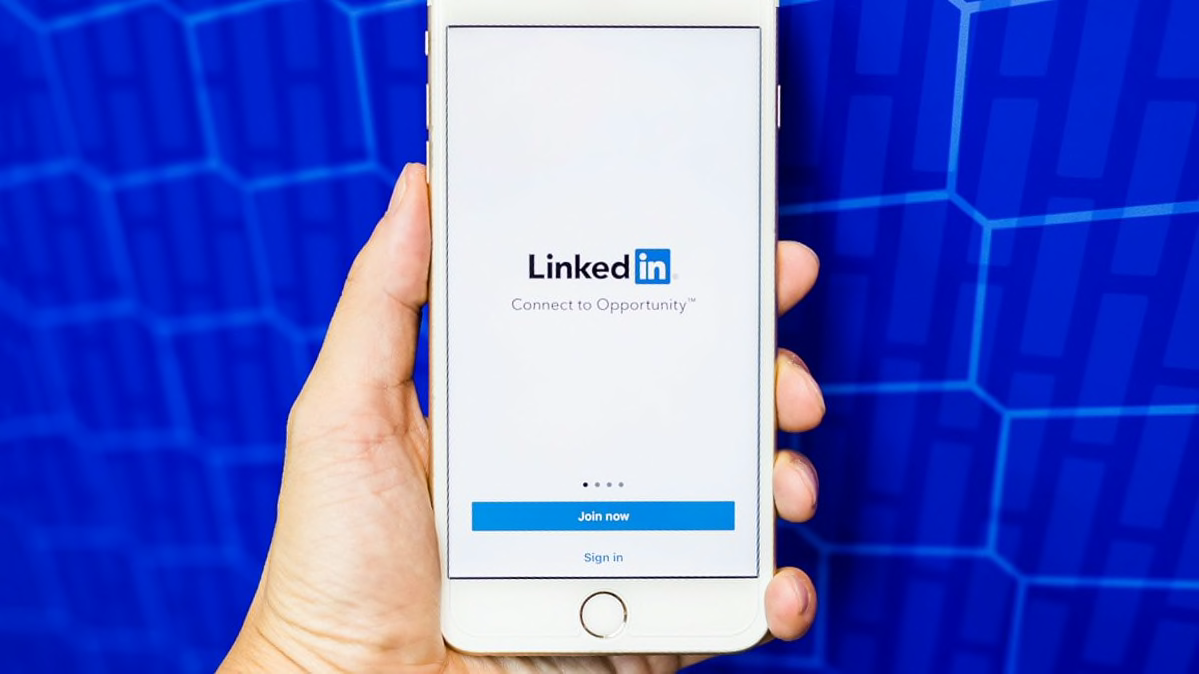 You join LinkedIn to share information with strangers or casual acquaintances, so it may seem like one social service where you needn't worry about adjusting your privacy settings.
But the company uses your data for more than helping you network. It employs member data for targeted advertising, and it can share that data with Microsoft, its parent company, along with third parties. A LinkedIn executive recently said the company will bring in around $2 billion in advertising revenue this year.
That provides privacy-minded users of LinkedIn a reason to use the company's settings, privacy and security experts say.
"Consumers might have different expectations on LinkedIn than they do on services like Facebook," says Robert Richter, who heads privacy and security testing at Consumer Reports. "But fundamentally, it's the same kind of platform."
Here, we explain the LinkedIn privacy settings that control which data it shares with other companies and that enhance your security. (A 2012 data breach affected about 117 million LinkedIn accounts.) You can explore additional settings under the Privacy tab to control how easy it is for other LinkedIn users to find your information.
We're giving the directions for changing settings within a computer browser; privacy settings on the LinkedIn app are similar.
Stop Syncing Your Contacts
If you've granted your permission in the past, LinkedIn periodically scans your phone and email contacts to help you find new connections. But the company uses some of that data for targeted advertising as well. It settled a lawsuit in 2015 after it bombarded members' contacts with email inviting them to connect. It's easy to stop syncing your contacts.
To stop syncing contacts: Click the "Me" icon near the top right corner > Settings & Privacy > Account tab > Sync Contacts > Remove All.
Keep Promos Out of Your Inbox
LinkedIn's advertisers can send promotional content through InMail, the platform's messaging service. You can block those messages while still receiving regular InMail messages—or turn off InMail altogether.
To block sponsored messages: Click the "Me" icon near the top right corner > Settings & Privacy > Communications > "Messages from members and partners" > Switch off the second toggle.
Keep Your Account Safe From Hackers
We all know it's a good idea to use a strong password, but you can take your security further by turning on two-factor authentication, which the platform calls "two-step verification." With this setting on, LinkedIn will send you a verification code—via a text message or through an app—to confirm your identity when someone tries access your account from an unusual location, device, or browser.
Turn on 2FA: Click the "Me" icon near the top right corner > Settings & Privacy > Account tab > Two-Step Verification > Turn On.

Opt-Out of Third-Party Research
LinkedIn lets third-party researchers use data from your account to "research social, economic and workplace trends," according to the platform's privacy policy. But you can opt out of some of this data sharing.
Even if you turn the setting off, de-identified data (which is stripped of personally identifiable information) may still be shared with outside researchers. And there's no way to prevent the company from using your data in an anonymized form on its Talent Insights platform, where LinkedIn sells reports about the workforce.
To limit data-sharing for research: Click the "Me" icon near the top right corner > Settings & Privacy >Privacy tab > Scroll to "How LinkedIn uses your data" > "Social, economic and workplace research" > Switch the toggle to No.
Don't Send Your Data To Microsoft
You can connect your LinkedIn and Microsoft accounts, which lets you access LinkedIn information on Microsoft's other apps and services. For example, couple the accounts and when you're in Outlook you can see other users' LinkedIn profiles and send them invitations without leaving the application.
However, if you connect your accounts, Microsoft may use your profile information, connections to other people, and data about your interests for targeted advertising. And LinkedIn gets access to information from Microsoft, such as your contacts and appointments on your calendar.
If you've connected these accounts in the past and are having second thoughts, you can decouple them.

To disconnect a Microsoft account: Click the "Me" icon near the top right corner > Settings & Privacy > Account tab > Partners and Services > Microsoft > Remove.
Sever Links to Outside Services
Just like you can join your LinkedIn and Microsoft accounts, you can also connect LinkedIn to third-party services to make it easier to do tasks like filling out online job applications and using social media management tools.
Creating these connections is easy, and you may even have done it in the past without realizing it.
However, the more accounts you tie together, the more vulnerable you are to security and privacy risks. It's smart to check whether you've given other services access to your LinkedIn data, and revoke any permissions that you no longer find useful.
To revoke third-party access: Click the "Me" icon near the top right corner > Settings & Privacy > Account tab > Parnters and Services > Permitted Services > For each service, click Remove.
Make Ads Less Personal
You can't opt out of seeing advertisements on LinkedIn, but the platform gives you a number of options for limited targeted ads, the kind based on your personal data.

LinkedIn's ad settings page offers you more than 20 individual toggles and check boxes to adjust. That might sound like a lot, but we managed to disable them all in about 30 seconds. Turning off each one makes for a small privacy boost.
You may want to spend a minute examining each setting, though. The settings affect both advertisements and promoted jobs—so if you turn off all the permissions, you may see fewer relevant jobs being promoted. As an example, you might want to keep seeing promotions tied to companies you follow and your job history, but turn off ads based on demographics.
Turn off targeted ads: Click the "Me" icon near the top right corner > Settings & Privacy > Ads tab > Toggle off the elements you choose.
Protecting Your Online Privacy
It doesn't matter if you're on your phone or your laptop, your personal information can leave a digital trail of where you go online. On the "Consumer 101" TV show, Consumer Reports' expert Thomas Germain explains to host Jack Rico what to do to protect your online privacy.