When you shop through retailer links on our site, we may earn affiliate commissions. 100% of the fees we collect are used to support our nonprofit mission.
Learn more.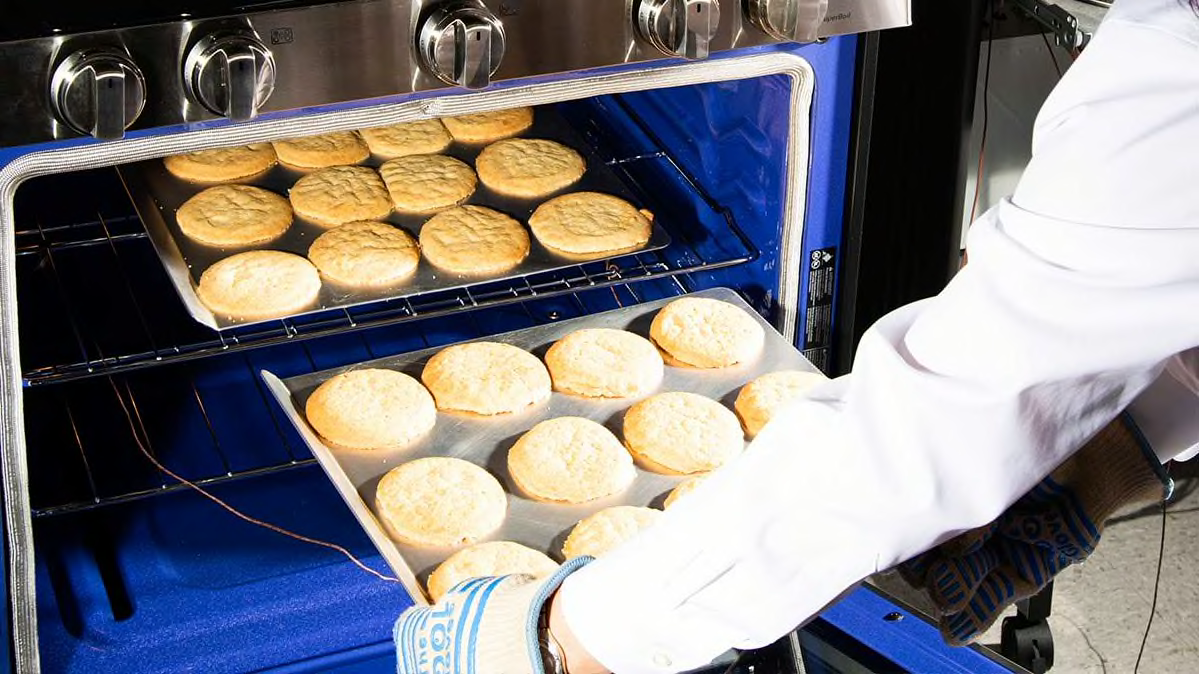 The cooking-appliance experts at Consumer Report test everything from inexpensive coil-tops to decked out pro-style ranges, and you'll need that breadth of insight when you walk into a showroom.
"If you shop at the biggest retailers, like Lowe's, Home Depot, and Best Buy, you'll never see fewer than 25 models on the showroom floor," says Claudette Ennis, a CR market analyst who oversees ranges. "And it's not uncommon to see 50 or more."
Our range ratings currently feature more than 150 models. To put them through their paces, our experts use a combination of calibrated time and temperature measurements—to size up how evenly an oven distributes heat, or how quickly a cooktop heats water.
We also cook food to see what results you'll get at home: tomato sauce and chocolate to test simmer functions, and burger patties in the broiler, to see whether they emerge uniformly browned. Over the course of a year, our test engineers bake more than 2,400 cookies and 400 cakes.
We test models from mainstream brands, such as Amana, GE, Kenmore, LG, Maytag, Samsung, and Whirlpool, and from pro-style manufacturers, including GE Monogram, KitchenAid, Thermador, Viking, and Wolf. The models range in price from $400 to almost $8,000.
"We often find that price is no indicator of performance," says Tara Casaregola, who heads CR's testing of ranges, cooktops, and wall ovens. "We have some in the mix for $1,000 that perform better than models costing $5,000."
CR members can read on for ratings and reviews of the very best ranges you can buy right now.
If you're not sure which type you'd like, check out our range buying guide for clear advice on which kind of range is best for you.
Best Gas Ranges
The best gas ranges blend quick heating, even baking, and reliable performance. Gas models tend not to broil as well as electrics, but they often make up for it with instant response after making adjustments to the burner. Here are three of the best gas ranges from our tests.
Best Electric Ranges
The best electric ranges tend to heat faster than gas models, and as a group they bake more evenly and broil better. Of course, nothing matches the sensory experience of cooking on gas—electrics have no visible flame to help you approximate heat. Here are three of the best electric ranges to consider.