When you shop through retailer links on our site, we may earn affiliate commissions. 100% of the fees we collect are used to support our nonprofit mission.
Learn more.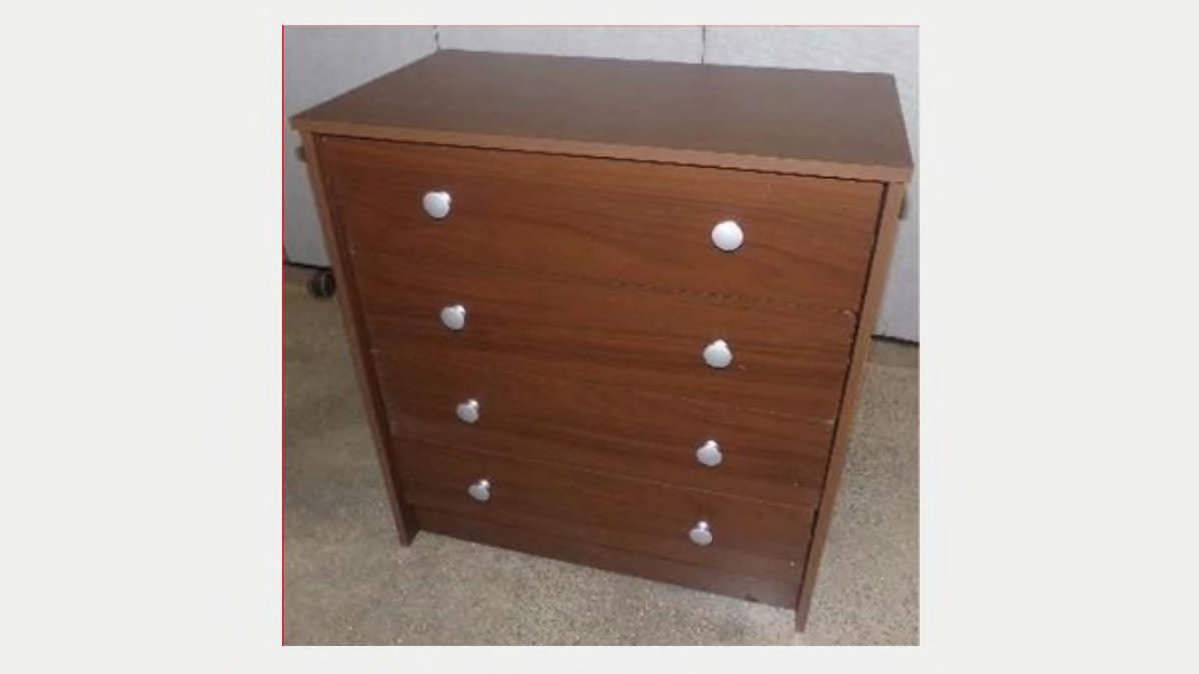 The retailer Transformco recalled about 19,900 four-drawer dressers sold exclusively at Kmart under the Essential Home brand and identified as the Belmont 2.0 model, according to an announcement today from the Consumer Product Safety Commission. The products are unstable if not anchored to the wall, posing a serious tip-over and entrapment hazard that can lead to death or injuries to children.
While no incidents have been reported, consumers should immediately stop using the recalled dressers and move them to a place that children can't access. This is particularly urgent now while many Americans are home more than usual because of the coronavirus pandemic.
Transformco is not offering a refund for the recalled dressers. Instead, the company is offering a free anchoring kit. For consumers who purchased the dresser on or after Feb. 11, 2019, the company will also provide a free in-home installation of the wall anchoring kit on request.
For more details about the recall, see below.
This recall solution worries safety advocates, including those at Consumer Reports. "Full refunds are a critical incentive for getting recalled dressers out of homes and keeping children safe," says William Wallace, CR's manager of safety policy. "It's just wrong that Transformco isn't offering them, and it should change course."
This dresser model has an almost identical name—and very similar product dimensions—to a dresser model that was recalled in October 2019 because it did not pass the industry's voluntary stability standard. That four-drawer dresser, called the Belmont, was also sold at Kmart, as well as at Sears, under the Essential Home brand name, and it failed Consumer Reports' tip-over tests, which we reported in November 2018.
Transformco declined to respond to questions from CR about the relationship between today's recall and the previously recalled Belmont dresser model. A CPSC spokesperson said that the product names are similar but that the manufacturers are different.
This leaves an important question unanswered, Wallace says. "Why is this recall happening 10 months after a recall involving extremely similar dressers sold at Kmart and Sears?" he asks. "The CPSC should use every available tool to ensure Transformco and its suppliers have followed the law."
Why Stable Dressers Are Crucial
One person is injured about every 20 minutes—and one child dies about every two weeks—when a piece of furniture, an appliance, or a television falls onto them, according to the CPSC. Dresser tip-overs alone have killed at least 212 people since 2000, mostly children 6 and younger.
There is currently no mandatory government standard requiring furniture manufacturers to test their products and prove that they are stable before putting them on the market. Instead, there is a voluntary industry standard that was created via ASTM International, an organization that helps develop standards for thousands of products. It states that a dresser 27 inches or taller should stay upright when a 50-pound weight is hung on a single open drawer while the others are closed.
But with only a voluntary standard, many dressers can remain on the market without passing stability testing. Further, while anchoring furniture to the wall is an important tactic to prevent tip-overs, it is not always possible or effective. Anchors can fail, as this recent video shows.
To ensure that dressers on the market are safe, consumer groups support the Stop Tip-Overs of Unstable, Risky Dressers on Youth (STURDY) Act, which would require the CPSC to create a new rule that includes more stringent stability requirements and is mandatory, not voluntary.
The U.S. House of Representatives passed the bill last year, and it is now awaiting a vote in the Senate.
Recall Details
Product recalled: Essential Home Belmont 2.0 four-drawer chests with plastic drawer glides sold by Transformco. The chests measure approximately 29.8 inches in height and 27.7 inches in width, and were sold in four colors: black, pine, walnut, and white. The manufacturer's name, "Kappesberg Moveis," and the model number "F214" can be found on the instruction manual that came with each chest. For Kmart item numbers, see the CPSC's recall announcement.
Sold at: Kmart stores nationwide and online from March 2018 through April 2020 for about $60.
The problem: The dressers pose a serious tip-over and entrapment risk that can result in death or injuries to children.
The fix: Keep children away from the dresser until it has been properly anchored to the wall. Contact Transformco for a free wall anchoring kit. If you purchased the dresser on or after Feb. 11, 2019, you can also request a one-time, free in-home installation of the anchor kit.
How to contact the manufacturer: Call Transformco at 800-659-7026.
To report a dangerous product or product-related injury, go to SaferProducts.gov.