When you shop through retailer links on our site, we may earn affiliate commissions. 100% of the fees we collect are used to support our nonprofit mission.
Learn more.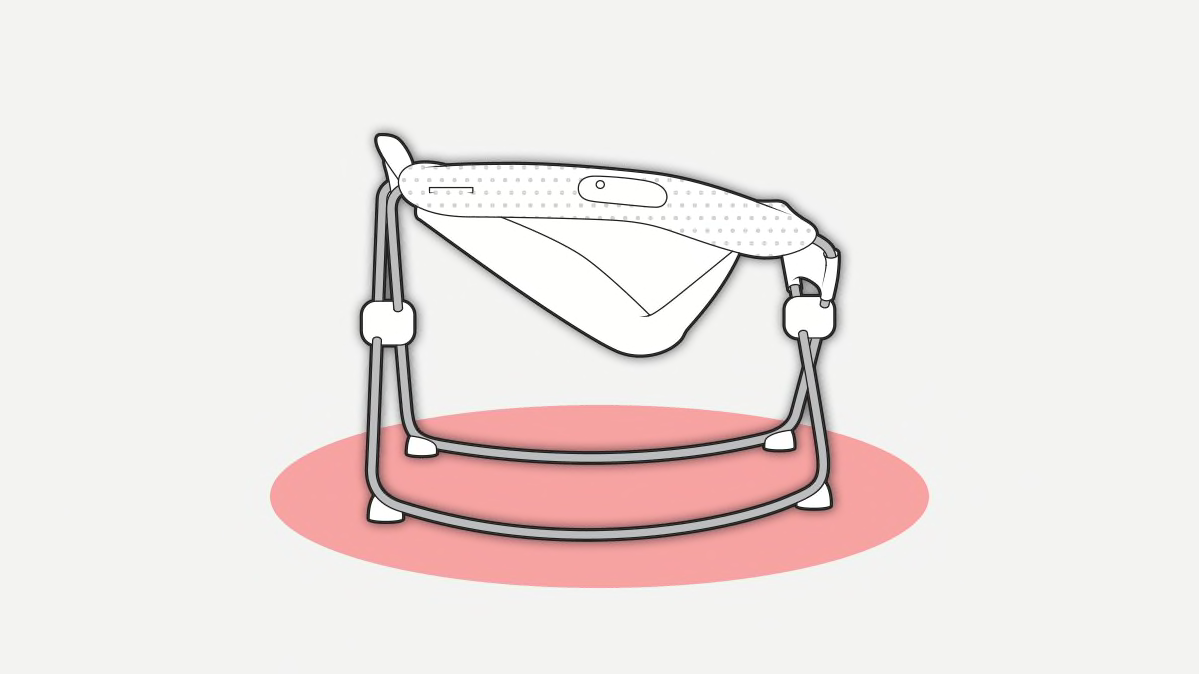 Illustration: Chris Philpot
It has been over a year since the recall of more than 5 million infant inclined sleepers, such as the Fisher-Price Rock 'n Play Sleeper and Kids II inclined sleepers—a category of products that has been linked to at least 92 infant fatalities, according to an ongoing Consumer Reports investigation.
Multiple manufacturers and retailers have since pulled the dangerous products, and an independent study has shown that infant inclined sleepers increase the risk of suffocation and death. Recently, Sears and Kmart told CR that they stopped selling the sleepers, even those that have not yet been recalled, in response to CR's 2019 articles.
Sears and Kmart, which are both owned by parent company Transformco, join a list of other major retailers—including Amazon, eBay, Buy Buy Baby, and Walmart—that have committed to ban infant inclined products promoted for sleep.
Additionally, Target recently told CR that the company does not sell any inclined sleepers and that it has conducted a review of products, packaging and digital content "to ensure products that place baby in an inclined position do not reference sleep, napping or other sleep-related words."
More On Infant Sleep Safety
The Consumer Product Safety Commission commended the retailers when they made this decision. Acting CPSC chairman Bob Adler previously said, "I applaud Amazon, Buy Buy Baby, eBay, and Walmart for their decision to help protect our most vulnerable population by removing infant inclined sleep products from their product listings. ... Their actions will save children's lives."
There are, however, several retailers and manufacturers and online marketplaces that continue to sell infant inclined products that have been marketed for sleep, even though the American Academy of Pediatrics and the CPSC have warned against their use.
The products, which position babies at an angle between 10 and 30 degrees, and typically have padded sidewalls and headrests, go against the AAP's safe sleep recommendations.
CR advocates recently wrote to these companies to urge them to stop producing and selling the potentially deadly products—and to recall the dangerous products currently in consumers' homes.
This effort prompted a variety of responses, with some companies taking immediate action while others defended the safety of their products.
Pottery Barn Kids, which sells a multipurpose infant inclined seat called the Nuna Leaf, said manufacturer Nuna is now in the process of updating its warning labels, instructions, and marketing to make clear that the product is not to be used for infant sleep. Pottery Barn Kids also reinforced that it would remove any images from its site depicting a baby sleeping in the product.
But the online marketplaces Craigslist and Facebook Marketplace have yet to enact policies or safeguards that would prevent users from selling infant inclined sleepers secondhand. Neither have responded to CR's repeated letters calling for action or requests for comment. (Disclosure: Craigslist founder Craig Newmark is a former board member and donor to CR through Craig Newmark Philanthropies.)
Also, the manufacturer Baby Delight continues to sell its Nestle Nook and Go With Me Sway Portable Infant Rocker. The company has rebranded the Nestle Nook from a "napper" to a "lounger" and told CR that it had stopped producing both products but had not recalled them because they "have different design and use functions" than other recalled inclined sleepers. A company representative also stated that there were no "known cases of injuries or death" associated with the products.
Similarly, the company Hiccapop has renamed its Day Dreamer inclined product twice recently, going from a "napper" to a "lounger" to a "floor seat." Hiccapop did not respond to CR's recent letter.
Manufacturer Chicco USA also did not respond to CR's recent letter urging the company to recall all infant inclined sleep products, including the angled napper accessory for the Lullaby Dream Playard, which has been tied to the death of a baby.
These three products are the only ones that remain on the market from CR's list of inclined sleepers to avoid, which includes products that are (or were) marketed primarily for sleep with inclines greater than 10 degrees. All other inclined products on the list that are marketed for sleep have since been recalled. (CR's list of products to avoid does not include multipurpose angled bouncers or swings.)
"The failure of these manufacturers to recall their inclined sleep products leaves consumers in the dark and their babies at risk," says Oriene Shin, CR's policy counsel for product safety. "Parents who bought the items when they were clearly marketed for infant sleep or naps may still be using them for these purposes, or may have given or sold the products to other parents and characterized them as sleepers."
Sara Thompson, whose son Alex died in a Fisher-Price Rock 'n Play Sleeper in 2011, says that merely rebranding the products means babies are still at risk. "It's so disappointing to see companies still selling infant inclined products and simply changing their names. So many parents still don't realize that inclined products are dangerous for sleep, and they still use them that way," Thompson says. "These products should be recalled to avoid any more senseless infant deaths."
In the meantime, other efforts are underway to keep babies safe from these products. The CPSC has proposed new rules for infant sleep products that would effectively prohibit inclined sleepers. The rules are not finalized, though, and they continue to be an area of debate between industry and consumer advocates.
Separately, the U.S. House of Representatives passed the Safe Sleep for Babies Act to ban infant inclined sleepers and crib bumpers, and the legislation is awaiting a vote by the U.S. Senate.
Until the rules are finalized, it's up to individual companies to take action. "Consumer Reports commends the companies that are stepping up to help parents keep their babies safe," says CR's Shin.
"They should continue leading the way by publicly supporting new safety rules for all infant sleep products. Parents and caregivers shouldn't be left guessing whether or not a sleeper for their baby meets strong, mandatory safety standards."
Editor's Note: This article has been updated to include information from Target. It was originally published June 18, 2020.