When you shop through retailer links on our site, we may earn affiliate commissions. 100% of the fees we collect are used to support our nonprofit mission.
Learn more.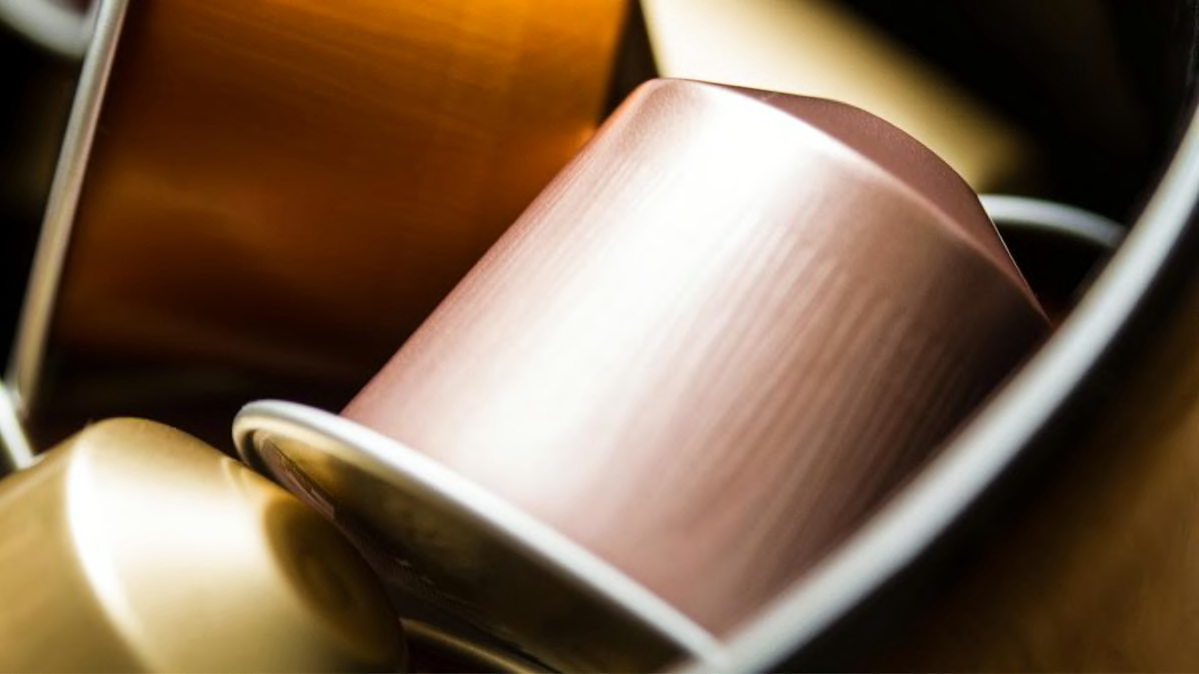 In Westchester County, New York, where Consumer Reports is based, residents line up around the block when the Mobile Shredder comes to town. It's a risk-free way to get rid of all those payroll stubs, credit card offers, and other unwanted mail and documents that may contain your personal information.
We all want to clear out stuff we no longer need. But what to do with all the things you can't toss in the recycling bin? To celebrate Earth Day, CR put together this guide to recycling some of the trickier items around the house.

Coffee Pods
One in three households has a pod coffee maker, which makes coffee by the cup rather than by the carafe. But every cup you make results in a soiled coffee pod, and millions end up in the trash every year. Manufacturers like Keurig are working to make their pods easier to recycle, and there are a few things you can do depending on the brand of coffee you drink.

As a rule of thumb, if a plastic pod container is marked with the recycling symbol and the number 5 it can be recycled once you remove the grounds, filter, and lid. (You can watch the step-by-step process in the video below.) But check with your town's recycling center or sanitation department to see which plastics it accepts. We break it all down for you in the ultimate guide to recycling K-Cups, Nespresso capsules, and other coffee pods.
Mattresses
A discarded mattress can take up to 40 cubic feet or more in a landfill, so think twice before you kick it to the curb. Three states—California, Connecticut, and Rhode Island—require that mattresses be recycled, and at least 20 other states have recycling facilities that take mattresses.

It's worth the effort: 80 percent of the components of a mattress can be recycled, including metal innersprings, wood frames, and foam. To find a mattress-recycling facility near you, check the Bye-Bye Mattress database.

Cell Phones and Laptops
How many old cell phones do you have stuffed in a drawer? And how many still work? Many retailers such as Ace Hardware, Best Buy, Home Depot, Lowe's, Office Depot, and Staples (and charities) collect old cell phones. Go to Earth911.com or Call2recycle.org and type in your ZIP code for locations near you.
Of course, before you donate a phone, erase all identifying information, including your contacts, text messages, and calls you've made and received. To find out how, go to the manufacturer's website for instructions for the make and model of your phone. For more smart tips, read "How to Recycle Your Old Electronics."
Some of the same places that take old cell phones also take used laptops. But there's also a robust market for old tech on eBay, Craigslist, Facebook Marketplace, LetGo, OfferUp, and Decluttr. In addition, you can donate a laptop to a family in need through such charities as the National Cristina Foundation and the World Computer Exchange.
But again, you'll want to wipe it clean of all your personal information. The computer experts at Consumer Reports recommend removing the hard drive entirely, but be sure to disclose that it's missing before you sell the computer or give it away. (The recipient can upgrade an old laptop with a new hard drive without much trouble.) To learn more, read "What to Do With Your Old Laptop."
Lightbulbs
Compact fluorescent and LED lightbulbs don't belong in the trash. A CFL contains mercury, which is a toxin that can be released into the environment if the bulb breaks. Some home-improvement stores such as Home Depot and Lowe's will take your burnt-out CFLs. If you accidentally break one, follow the cleanup tips from the Environmental Protection Agency.
LEDs last a lot longer than other lightbulbs, so you won't be faced with recycling them too often. But they're basically an electronic device, and as such contain lead, arsenic, and gallium, all of which shouldn't go into the waste stream. Call your local sanitation department or check Earth911.com to find out how and where to recycle LEDs.
Strings of LED holiday lights can be recycled by mail at such places as Environmental LED, which breaks them into pieces and separates the components for repurposing.

Mail and Everything Else
And about all that unwanted mail. Instead of shredding it you can opt out of much of it altogether by registering with the Direct Marketing Association's Mail Preference Service, at dmachoice.org.

And if after reading this you feel like you want to purge even more stuff from your house—clothing, linens, books, appliances, and much more—read "How to Get Rid of Practically Anything."
5 Things to Always Recycle
We love our planet, right? Then let's stop trashing it. On the "Consumer 101" TV show, Consumer Reports reveals the five items you should always recycle rather than toss into the trash bin.