When you shop through retailer links on our site, we may earn affiliate commissions. 100% of the fees we collect are used to support our nonprofit mission.
Learn more.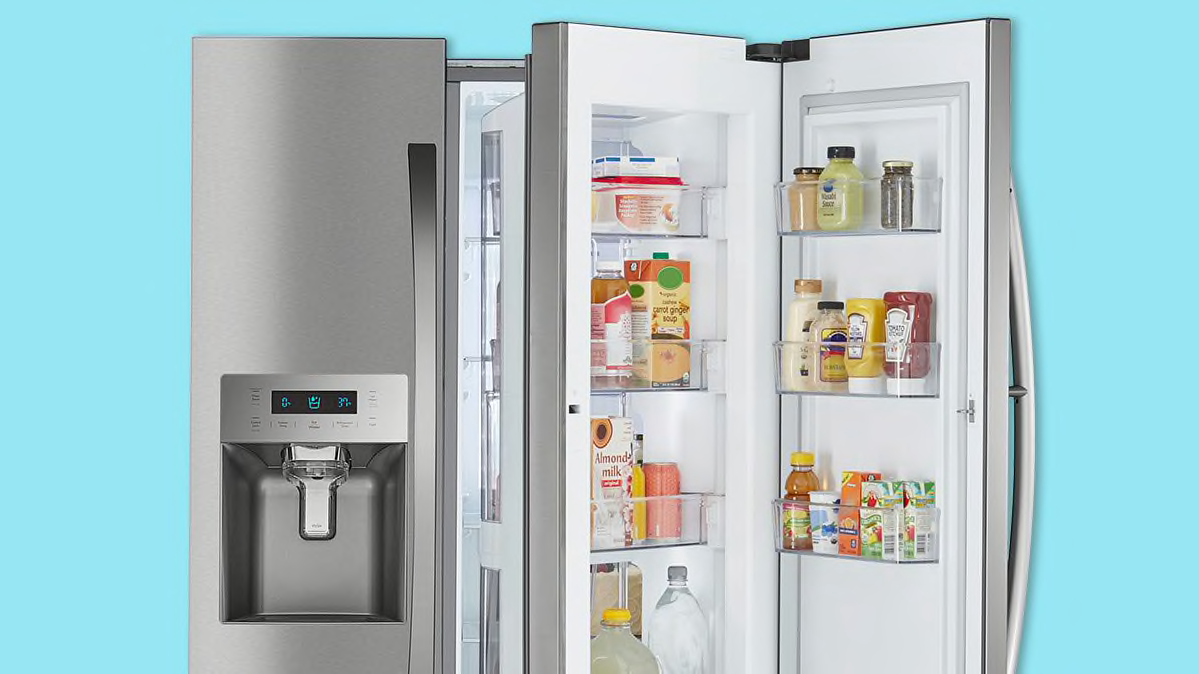 Refrigerator manufacturers continue to add innovative features such as door-in-door compartments, sparkling-water dispensers, and touch screens. But how do you know whether you're buying into a fad?
Innovative features with staying power address a genuine consumer need—and Consumer Reports' experts put the door-in-door configuration in that class.
A door-in-door is a hidden compartment behind an exterior panel—typically on a French-door refrigerator—that pops open with the press of a button. The design allows you to reach for often-used items without heaving open the entire door and letting warm air rush into the rest of the refrigerator. It's handy for anyone who likes to loiter in front of an open fridge deciding between, say, a squeezable yogurt and a cheese stick, or maybe a Heineken and a Pabst Blue Ribbon.
"The door-in-door design doesn't really affect refrigerator performance," says Larry Ciufo, Consumer Reports' test engineer for refrigerators. "The feature really just offers convenience."

CR first tested door-in-door refrigerators in 2012. Response from our readers has been positive, so we continue to add door-in-door models to our refrigerator ratings. In fact, our 2018 member survey found that 23 percent of members who purchased a new refrigerator in the previous 18 months bought one with a door-in-door feature.
CR members can read on for ratings and reviews of six dynamite door-in-door refrigerators from CR's tests. They're arranged in order of performance and include both French-door and side-by-side models—all made by LG, as it happens.
Debating which configuration is right for you? See our refrigerator buying guide for a breakdown of the pros and cons of each type. And for other fridge options in addition to the door-in-door models below, see our comprehensive refrigerator ratings for a variety of types and features.