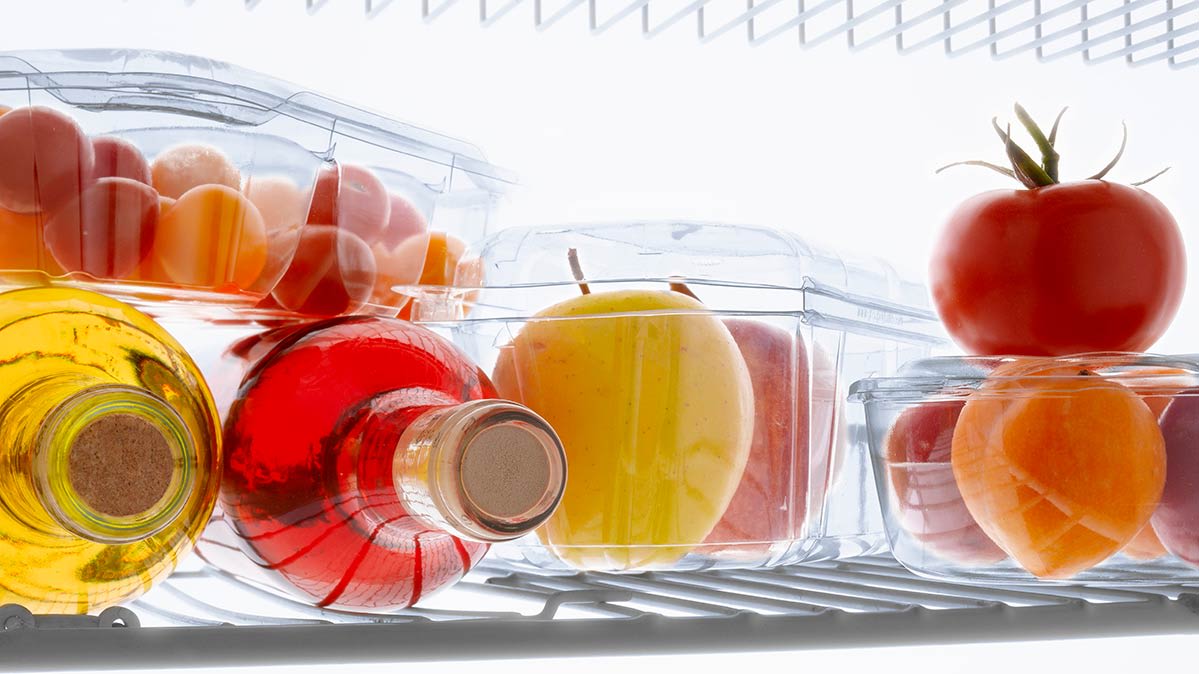 The appliances you buy can have a big impact on your energy bill, and those costs get baked into your fixed expenses for years to come. Of the roughly 400 models in Consumer Reports' current refrigerator ratings, the annual energy costs range from $43 to $125. (Energy costs are based on a national average of 12.4 cents per kilowatt hour at the time of testing.)
That said, home appliances—and refrigerators in particular—have become much more energy-efficient over the years. To take one model as an example, a 2015 Whirlpool side-by-side we tested is 17 percent more efficient than a model that came through our labs in 2009.
"Newer refrigerators are much more efficient than their predecessors," says CR test engineer Joseph Pacella, who runs the refrigerator test lab. "Federal standards are constantly updated to ensure that refrigerators of certain sizes use ever-lower amounts of energy, and manufacturers constantly introduce new technologies to meet the standards."
But which are the most energy-efficient? "Top-freezers and conventional bottom-freezers tend to cost less to run compared to side-by-side and French-door fridges," Pacella says. "Side-by-side models have a tall, thin freezer with a lot of external surface area that gets warm, and French-door bottom-freezers usually have energy-hungry add-ons, like an in-the-fridge icemaker and an anti-sweat heater."
More on Energy Efficiency & Refrigerators
Of course, you may see lower annual energy costs on another style of refrigerator depending on its size. And as you might expect, the refrigerator's manufacturer makes a difference.
All of these factors can make it tricky to find a refrigerator that will cut down on your electric bill. That's where CR can help.
We've pulled together the best energy-efficient refrigerators within each refrigerator type, along with their annual energy cost. These models are made by Dacor, Kenmore, LG, and Whirlpool.
How We Test Refrigerators
After a refrigerator gets wired up with temperature sensors, we monitor it for more than a month in a temperature-controlled chamber to evaluate thermostat control and temperature uniformity. CR's test engineers collect more than 5.4 million temperature readings for each model to detect warm and cold spots and determine which refrigerators will keep your food fresh longest.
We also measure usable storage capacity, which rarely matches what manufacturers claim. Our engineers then use these measurements to calculate energy efficiency, which factors into a model's overall score.
To calculate each refrigerator's operating cost, we use reported energy consumption—data that's verified by a third-party lab—and average national energy costs. The energy consumption data from our tests in the temperature-controlled chamber allow us to corroborate the manufacturers' energy claims.
In addition, Consumer Reports' annual survey—with input on more than 73,000 refrigerators owned by CR members—allows us to create predicted-reliability and owner-satisfaction ratings. Our engineers compile all this data into our comprehensive refrigerator ratings.
Energy-Efficient Fridges CR Recommends
Best Energy-Efficient Top-Freezer
LG LTCS20220S
Annual energy cost: $61
This LG top-freezer will make you feel good about saving energy. It's an affordable model that comes in a stainless steel finish and is equipped with an icemaker, spillproof shelves, and digital controls. While this model is very efficient, it also stands out for being reliable; LG top-freezers receive an Excellent rating for predicted reliability in our surveys. But it's important to note that our testers found it a bit difficult to use and more susceptible to warm and cold spots than other high-rated models.
Best Energy-Efficient Bottom-Freezer
LG LDCS24223S
Annual energy cost: $61
This LG bottom-freezer features an icemaker, spillproof shelving, half shelving (that can be raised or lowered for more flexible storage), digital controls, and 17.1 cubic feet of usable storage. This model also does well across the board in all of our tests. In our surveys, LG bottom-freezers earn a Very Good rating for owner satisfaction, meaning you can feel confident in your decision if you choose this fridge.
Best Energy-Efficient Side-by-Side
Whirlpool WRS975SIDM
Annual energy cost: $79
Between top-freezers and French-door refrigerators is the humble side-by-side. And if you want an energy-efficient side-by-side, the Whirlpool WRS975SIDM fits the bill. It features a stainless steel finish, external water and ice dispensers, dual evaporators (to prevent odors from migrating between the refrigerator and freezer), and a measured-fill feature that dispenses water in precise amounts for cooking and baking. It does quite well in our performance tests, but its temperature uniformity is in the middle of the pack, earning a rating of Good.
Best Energy-Efficient 3-Door French-Door
LG LFC24770ST
Annual energy cost: $78
For almost $100 less than our efficient side-by-side above, this LG refrigerator gives you the coveted French-door style with a $78 annual energy cost. It lacks a water and ice dispenser, but it includes dual evaporators, an icemaker, digital controls, and spillproof shelves. This LG also does very well in our lab tests, earning a Very Good rating for ease of use. Thanks to its combination of performance and price, this model is also a CR Best Buy pick.
Best Energy-Efficient 4-Door French-Door
Kenmore Elite 72483
Annual energy cost: $96
This energy-efficient French-door model features a water and ice dispenser, an icemaker, dual evaporators, split and spillproof shelving, uniquely adjustable shelves (they can be raised and lowered without removing food from them), and even an air filter. This Whirlpool offers terrific energy efficiency (and strong scores in our other tests), while our surveys give Kenmore French-doors a Good rating for predicted reliability, which is better than many other brands.
Best Energy-Efficient Built-In
Dacor Modernist DRF367500AP
Annual energy cost: $71
This Dacor is the best energy-efficient built-in. It has a hefty price, but because it's a built-in it can be matched to kitchen cabinetry and essentially disappear. This model features dual evaporators and dual compressors (which yield strong cooling performance in our tests), digital controls, an icemaker, an internal water dispenser, and split and spillproof shelving. Our testers also give this model an Excellent rating for noise, meaning it should be quiet enough that you'll forget it's hiding in your kitchen cabinets.
Consumer Reports is an independent, non-profit organization dedicated to helping consumers. We make it easy to buy the right product from a variety of retailers. Clicking a retailer link will take you to that retailer's website to shop. When you shop through retailer links on our site, we may earn an affiliate commission – 100% of the fees we collect are used to support our mission.
Learn more.
Our service is unbiased: retailers can't influence placement. All prices are subject to change.