When you shop through retailer links on our site, we may earn affiliate commissions. 100% of the fees we collect are used to support our nonprofit mission.
Learn more.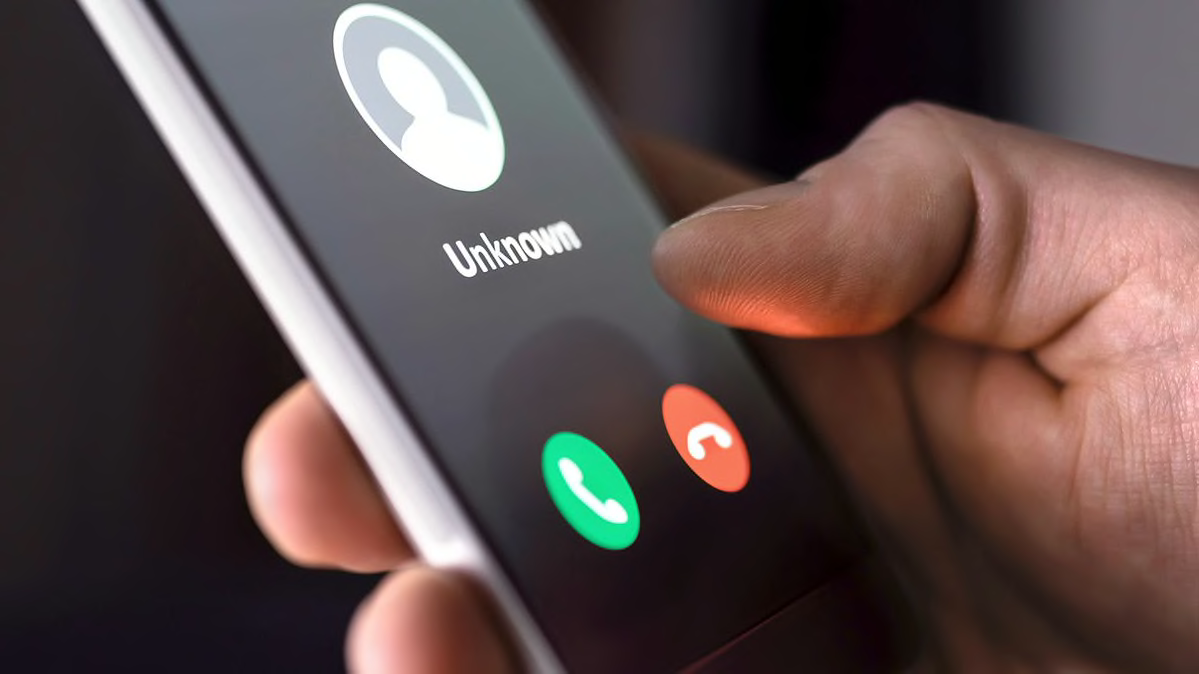 The Federal Communications Commission announced a record $225 million fine against a Texas-based insurance telemarketing firm for making as many as 1 billion illegal robocalls, but two FCC commissioners wondered whether the agency will actually collect that massive fine.
The FCC alleges that John C. Spiller and Jakob Mears, through companies including Rising Eagle Capital and JSquared Telecom, made 1 billion robocalls across the country during the first four-and-a-half months of 2019 on behalf of clients that sell short-term, limited-duration health insurance plans.
Spiller admitted to the USTelecom Industry Traceback Group, a private industry group that frequently works with the FCC on robocall enforcement, that he knowingly called consumers on the Do Not Call list because he believed that it was more profitable to target those consumers. According to the FCC, Spiller also admitted that he made millions of calls per day using spoofed numbers that resembled numbers belonging to the call recipient's friends or family members.
The robocalls falsely claimed to offer health insurance plans from well-known health insurance companies such as Aetna, Blue Cross Blue Shield, Cigna, and UnitedHealth Group, but consumers would instead be transferred to a call center with no affiliation with the companies named. Representatives would then attempt to persuade the consumer to buy insurance from one of Rising Eagle's clients.
Consumer Reports contacted Spiller and Mears for comment through Rising Eagle but did not get a response before publication.
The $225 million amount was the largest proposed fine in the FCC's 86-year history. Spiller and Mears can respond to the allegations and the FCC may reduce, but not increase, the fines if the case moves forward.
"It's important to hold robocallers accountable, so we're glad that the FCC has proposed a historic fine for these apparent robocall violations," says CR policy analyst Maureen Mahoney. "But historically, enforcement hasn't been enough to rein in robocallers, especially since it's difficult to recover the penalties."
But Will the FCC Collect?
While applauding the enforcement action, Jessica Rosenworcel, one of the FCC's five commissioners, also wondered whether the huge fine would actually be collected.
"Over the last several years the FCC has levied hundreds of millions in fines against robocallers just like the folks we have here today. But so far collections on these eye-popping fines have netted next to nothing," she said in a statement.
Rosenworcel went on to cite a 2019 Wall Street Journal article that reported that while the agency had levied $208 million in fines against robocallers, it collected only $6,790.
"Why? Well, one reason is that the FCC looks to the Department of Justice to collect on the agency's fines against robocallers. . . . When they don't get involved—as here—that's not a good sign," Rosenworcel continued.
Fellow commissioner Geoffrey Starks echoed her sentiments.
"The threat of large fines as a deterrent means nothing if we systematically fail to actually collect on them," he said in a statement. "We must work harder to ensure on the back end that our enforcement efforts reap actual, measurable results, and then be transparent about how we're going to put violators on notice that we mean business."
This proposed fine differs from previous actions against robocallers in that it names Spiller and Mears individually. By piercing the so-called "corporate shield" of Rising Eagle, JSquared Telecom, and other companies, the FCC's action potentially exposes them to having their personal assets seized.
In a related action, state attorneys general from Arkansas, Indiana, Michigan, Missouri, North Carolina, Ohio, and Texas sued Spiller and Mears and their companies for violations of the Telephone Consumer Protection Act, the federal law governing telemarketing. The companies could be subject to a fine of up to $500 for each individual violation with the possibility of triple damages if the violations are found to be willful.

The FCC enforcement action comes in the wake of the agency's approval in April of new guidelines that would require all U.S. phone companies to install new consumer protections against robocalls.
The guidelines, which are in line with a recent federal anti-robocall law, require telecommunications providers to implement so-called Shaken/Stir authentication technology that will help customers identify who's actually calling. The new safeguards will be free to consumers and go into effect by the end of June 2021.

"The FCC should continue to work to ensure that phone companies implement anti-robocall technology to help stop unwanted robocalls before they reach consumers," says CR's Mahoney.
The technology protects consumers from spoofed numbers by using digital fingerprints or tokens to help determine whether the number from which a call is placed is the same as the number that shows up on caller ID. Scammers use spoof calls to mask their identity by changing the number displayed on a caller ID.
How to Protect Yourself From Robocalls
Looking for help in keeping robocalls at bay? Here are some tips from the experts.
Use the Do Not Call Registry. If you list your landline or cell number with the DNC Registry, it will be removed from the call lists used by legitimate telemarketing companies. However, it doesn't stop illegal robocallers, like the ones in the FCC complaint, who simply ignore the list. And the DNC registry doesn't cover calls from organizations like political parties, nonprofits, and companies with which you have already established a business relationship.
File a complaint with the FTC and the FCC. The Federal Trade Commission maintains a database of rogue robocallers. This list is used by the call-blocking industry and phone companies to update their call-blocking lists. Also, with the stronger enforcement provisions, the authorities will be able to go after repeat offenders more aggressively than they have in the past. You can file your complaint with the FTC and with the FCC.
Consider using additional robocall-blocking protection. While the major wireless carriers now offer services that can block calls and alert you about incoming calls from potential scammers or spammers at no additional charge, you may be able to beef up your defenses with additional protections offered by carriers or third-party app providers. But keep in mind that some of these apps require you to share a lot of personal information.
Update your contacts list. This is especially important if you choose to enable white-listing, which blocks calls from numbers not stored in your phone. But if you have the feature enabled, you are likely to miss legitimate calls from people not on your contact list.
Don't interact with robocallers. No technology is perfect, and some robocalls are likely to get through despite your best efforts. If you do answer a robocall, hang up immediately. While it may be tempting to give the robocaller a piece of your mind, don't engage. If you do, you're just encouraging robocallers to keep calling.