When you shop through retailer links on our site, we may earn affiliate commissions. 100% of the fees we collect are used to support our nonprofit mission.
Learn more.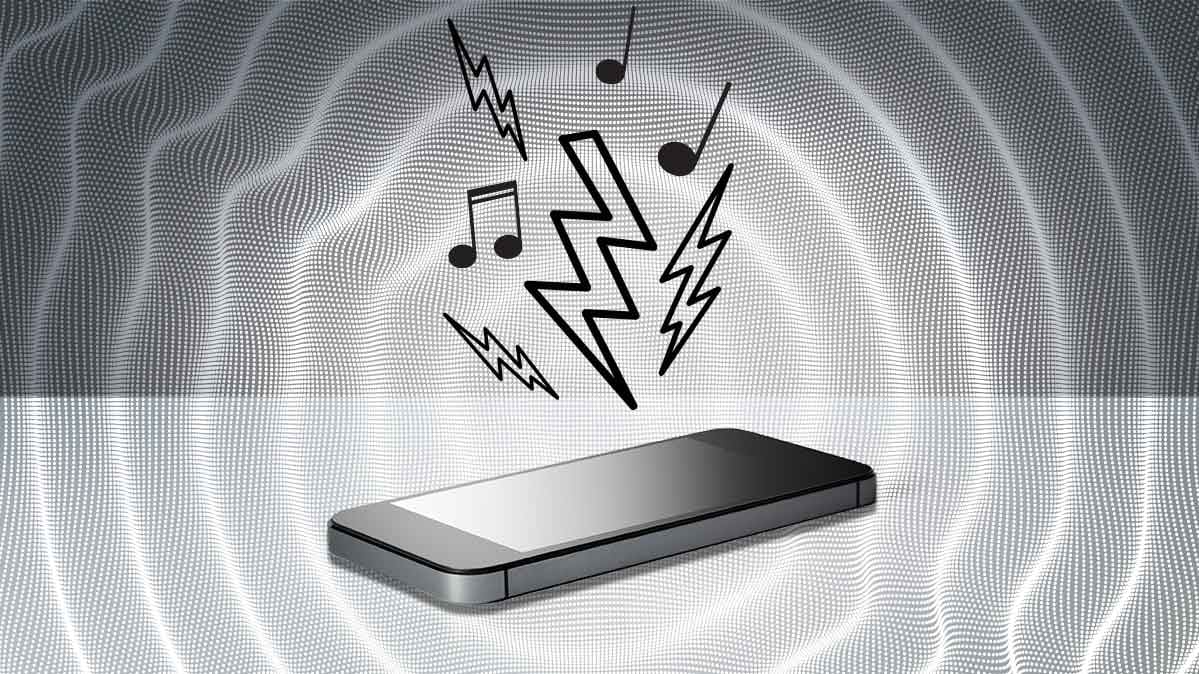 Adam Cheriff, M.D., is chief of clinical operations for Weill Cornell Medicine, the giant health system with 1.8 million patient-visits a year. He and his colleagues are also on the front lines of the robocall wars, because he sees firsthand the negative impact as people no longer reliably answer their phones.
It works like this, Cheriff says: A person sees a doctor and is referred to a specialist. But when the specialist's office tries to call the patient for an appointment, no one answers the phone. The patient—not recognizing the incoming phone number—sometimes assumes it's a robocall and refuses to answer, Cheriff and others at Weill Cornell have concluded.
"It's a significant problem," he says. "We call and call and call and can't get hold of patients. They don't pick up the phone."
Eventually, if the patient never answers, the office gives up. Cheriff says Cornell Weill doesn't keep track of all that wasted staff time, or how much it adds to overall operating costs that are eventually passed on to all patients. "It's hard to say with precision, but it's not a small number," he says.
Weill Cornell's operational headache is borne out in a recent Consumer Reports nationally representative survey. It found that 70 percent of Americans don't answer their phones when they don't recognize the incoming number.
It's but one example of the profound way robocalls have become much more than just a personal nuisance for consumers who get their share of what tracking company YouMail says is the 175 million robocalls placed every day in the U.S. Our phones—which once held a respected place in the heart of the American household—are now something many distrust for fear they'll be exposed to scams or schemes. And that distrust—and the call-avoidance behavior that results—is causing a major rupture to routine communications that, ultimately, costs everyone time, money, and more.
Consumer Reports talked to representatives from industries large and small that rely heavily on the telephone about the impact robocalls are having on the way we communicate—or fail to communicate—with each other. Businesses are feeling it on their bottom lines. But the don't-answer-the-phone backlash is also having an effect on other callers that parents and consumers in general might want to hear from, such as public schools, churches, charitable organizations, political campaigns, or public opinion survey takers, Consumer Reports has found.
It's well-documented that victims are cheated out of billions each year from robocall scammers. However, there doesn't appear to be an official tally of how much businesses that rely on the phone for legitimate purposes are losing in terms of financial or other resources. Mark W. Brennan, a partner at the international law firm Hogan Lovells in Washington, D.C., who advises corporate clients on communications issues, says "the financial costs to consumers and businesses alike are substantial."
As one example, he tells of cable and utility companies that send installation or repair crews out in a truck to people's homes for an appointment. "Normally they will call to confirm. But if the customer doesn't answer the phone for the appointment reminder and the truck shows up when they're not there, by one estimate, that's a $150 cost."
And the problem is about more than just dollars and cents. "In the healthcare context, missed appointments from ignored reminder calls can cause significant treatment delays," Brennan says. "Adherence reminders have been shown to improve patient outcomes, so it's potentially life-threatening when those phone calls are missed."
Missed Connections
Many small businesses that depend on the phone face a double whammy. Paul Allen, who retired as an industrial engineer in 2013 and started the Hope Springs Distillery in Lilburn, Ga., says it is becoming harder to get people to answer the phone when he calls to suggest doing business together. When someone doesn't answer, he has to call again—or give up on that business opportunity.
At the same time, he needs to answer every call when his own phone rings; it might be a supplier, a contractor, a government regulator, a distributor, or a customer. Instead, it's often a computerized voice asking him to press 1 to talk to an agent about vacations or insurance or credit cards—typical sales robocalls.
The loss of the phone as a convenient, direct business tool is taking its toll in extra hassle and also wasted time on the phone. It's also robbing him and his wife Betsey Dahlberg, a retired lawyer, of a lot of the fun in starting a small business, Allen says. "Robocalls have become a time-stealing way of life for us."
The reluctance of people to answer the phone is also having an impact beyond the business world, where many charities raise money through calls, some of them using robocalls. Charities, in general, take issue with being lumped in with other robocallers pitching vacations or mortgage relief or scammy-sounding anti-aging products. The Red Cross, for example, says it uses "broadcast voicemails," a kind of robocall, to encourage people to donate blood.
Charities can't say for sure whether any decline in donations is because of the consumer backlash against robocalls, but Gail Perry, a North Carolina-based philanthropy consultant who has advised hospital, university, sports, and social service organizations across the country, says, "Across the board, people say it is having a huge impact on donations."
She said the decline in donations, in large part, is because small donors who gave money in the past and year after year because of annual telephone reminders are no longer answering the phone. "It is undoubtedly having a big impact on the smaller donor," she said, adding that "leaving a message has some impact, but it's not as effective as a live conversation."
Chintan Turakhia, a survey research expert, says robocalls have been one major factor leading to a sharp drop in the response rates to the random-sample telephone surveys that play a critical role in providing information for robust social and public policy debates.
Turakhia, executive vice president of Strategic Research and Emerging Technologies at SSRS in Glenn Mills, Penn., says responses to telephone surveys have "declined a good 15 percent compared to what we used to achieve as recently as last year." He says the lower response rate makes surveying more expensive and difficult, although he says it hasn't led to a deterioration of survey quality because pollsters can compensate for the non responses using fancy statistical techniques.
What Can You Do?
If you are sick of unwanted robocalls but hoping to not miss important calls you want to receive, there are a few steps you can take.
Keep it to yourself. Avoid routinely giving your phone number to retailers. Do they really need your digits? Probably not.
Join the registry. Sign up on the National Do Not Call Registry, which tells legitimate telemarketers you do not want to be bothered.
Block it. When you get an unwanted call on your cell phone, take the time to enter it into your list of blocked numbers.
Use robocall blocking services. You can try using the blocking services that your phone provider offers. These alert you that an incoming call may be from a telemarketer, and detect and block calls from probable scammers.
Try third-party apps. You can also use third-party apps, such as Nomorobo, Hiya, YouMail, Mr. Number, RoboKiller, and Truecaller. With the exception of the landline version of Nomorobo, Consumer Reports has not tested these services or apps, but consumers who downloaded them and responded to the CR survey said they have spotty performance.
Use online portals, when provided. To avoid missing calls or any news from a doctor, Cheriff urges patients to use the online patient portals being rolled out by healthcare facilities large and small.
Create contact lists. Another important move is to create a robust contact list in your phone. Record the names and numbers of banks, doctors, service providers, friends, anyone you might want to get a call from. Their info will pop up when they call, and you'll know it's from a source you know.
How to Deal With Robocalls and Robotexts
Annoyed by robocalls and spam text messages on your mobile phone? On the "Consumer 101" TV show, Consumer Reports expert Margot Gilman offers advice to host Jack Rico on how to deal with these spammers.